01/04/2020
My last photos from the year 2019: On December 29th I let my drone ascend over the 'Nordpark' in Bielefeld early in the morning. It was cold and the distance view was really good. In the middle of the picture you can see the big chimney of the public utility company. The city center of Bielefeld is on the right side.
The first picture of the winter sunrise was taken around eight o'clock. The other two then each 15 minutes later. It was interesting to see how within half an hour the light mood changed and the colours became warmer and warmer.
I took the photos again with the DJI Mavic 2 Pro. The flight altitude was about 80 meters above the ground.
Winter sunrise over Bielefeld at eight o'clock

Winter sunrise over Bielefeld at a quarter past eight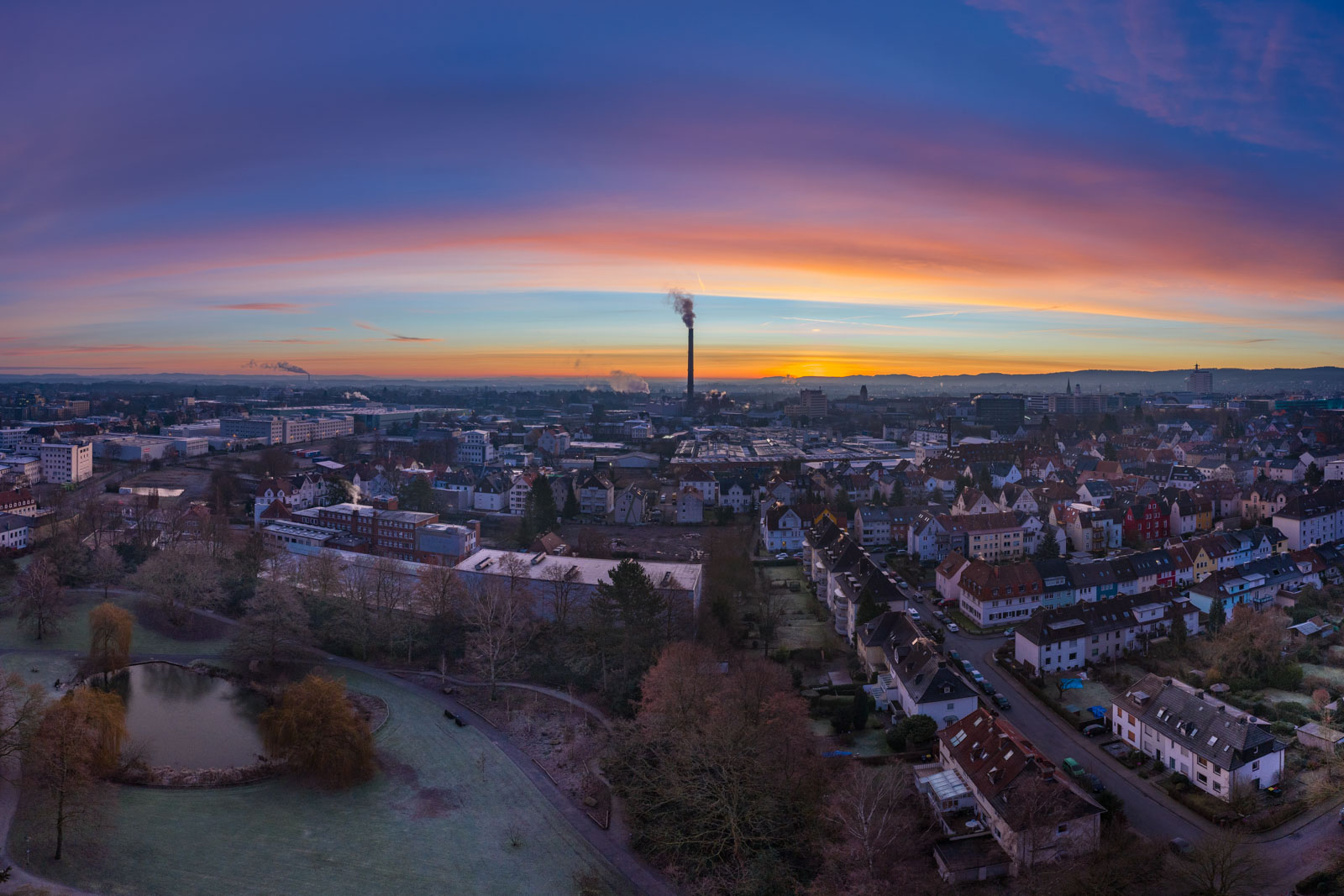 Winter sunrise over Bielefeld at half past eight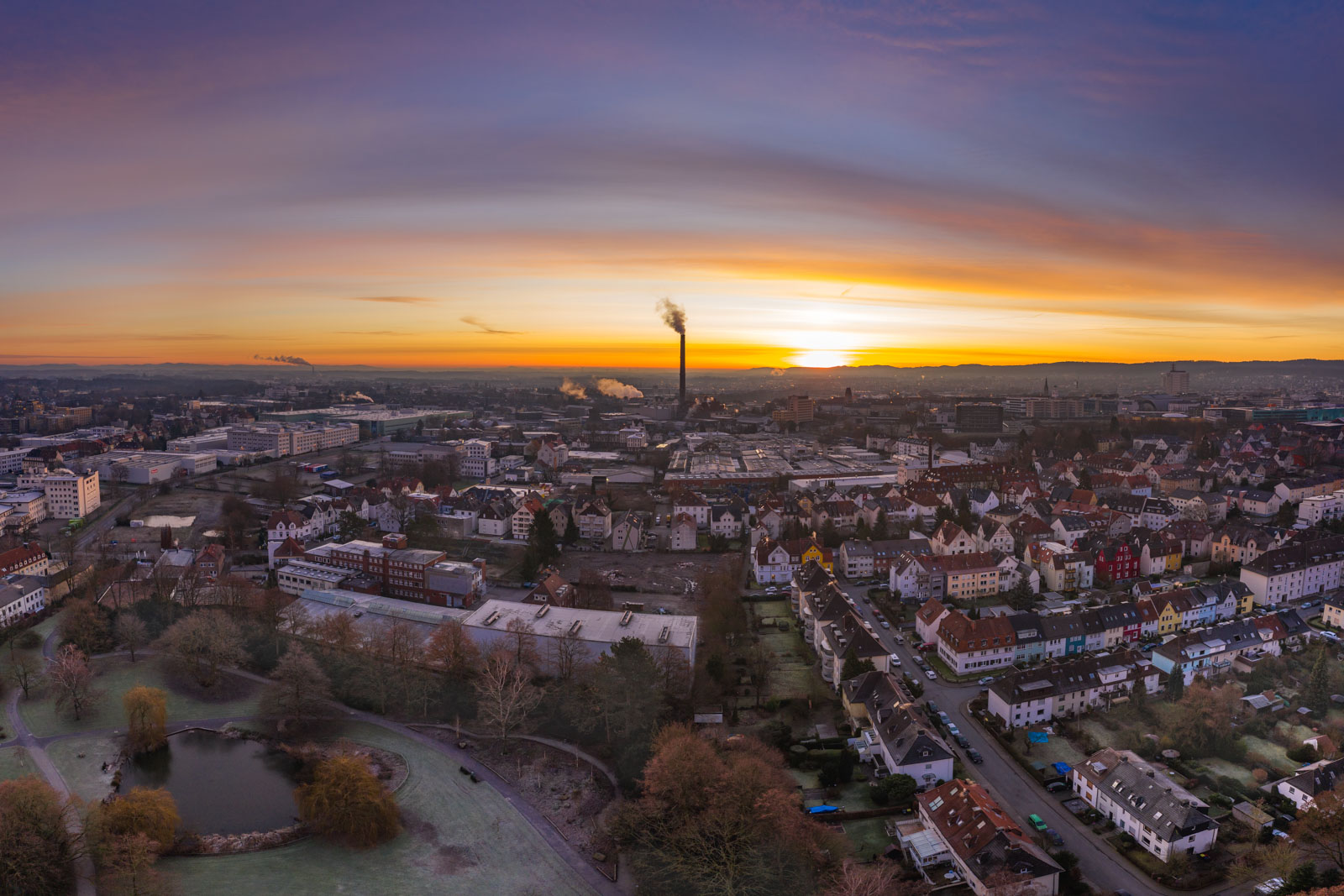 > Nature