05/07/2018
Kirchdornberg is a district on the western outskirts of Bielefeld in the Teutoburger Forest. The area is dominated by hills and fields and does not remind you of a big city. Even if Kirchdornberg is just a few kilometers away from the city center. The place has been inhabited since the Middle Ages. The oldest building is the 'Peterskirche' (St. Peters Church) with its tower from the 11th century. The photographs were taken on a morning in May 2018.
Power line poles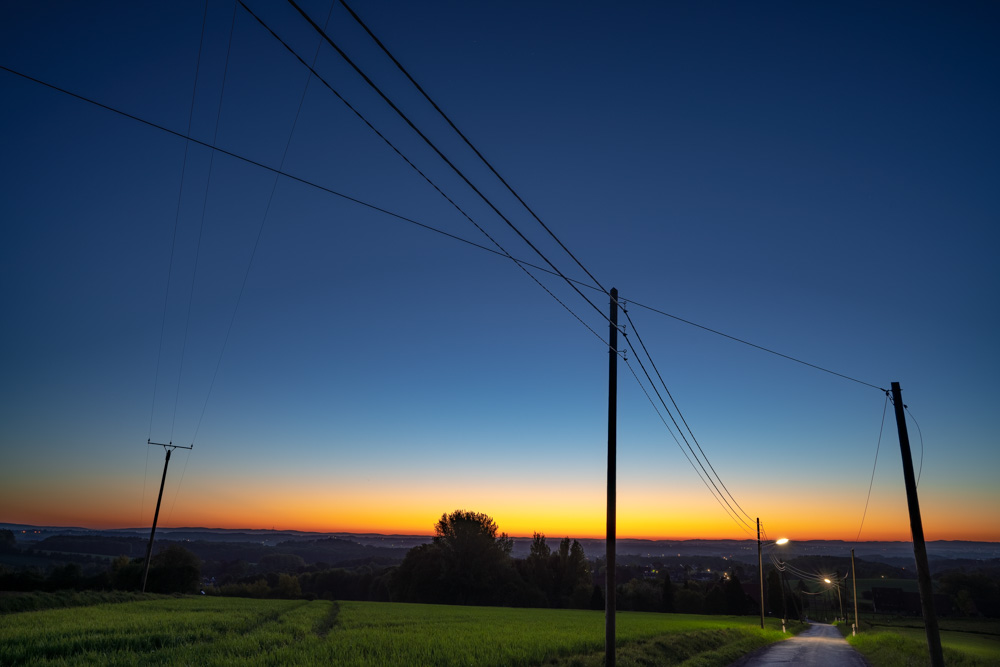 Dawn on a country road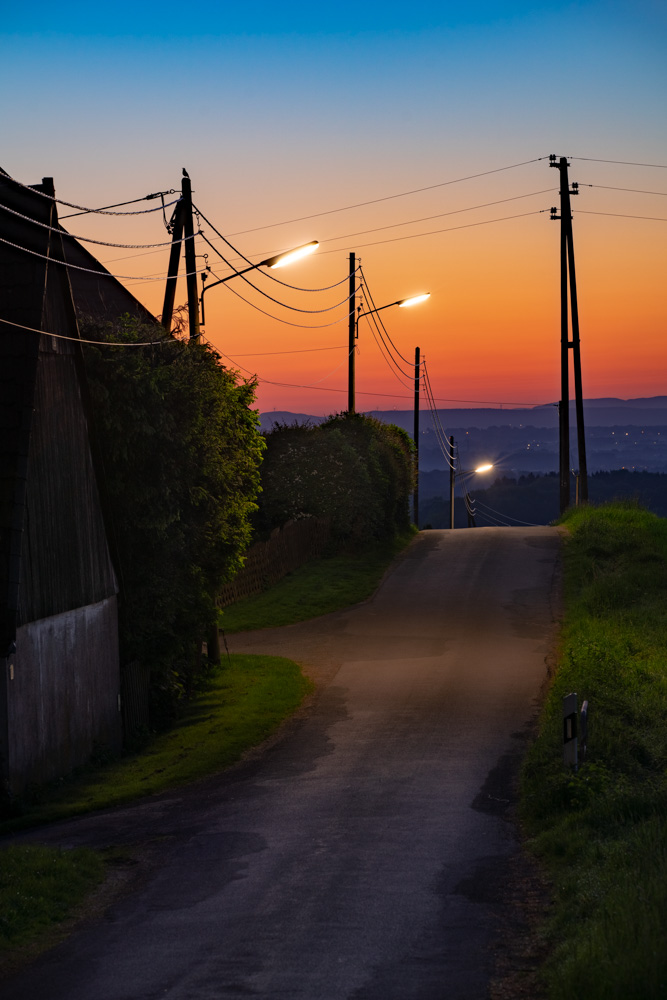 Sunrise in the fields (Hoberger Feldmark)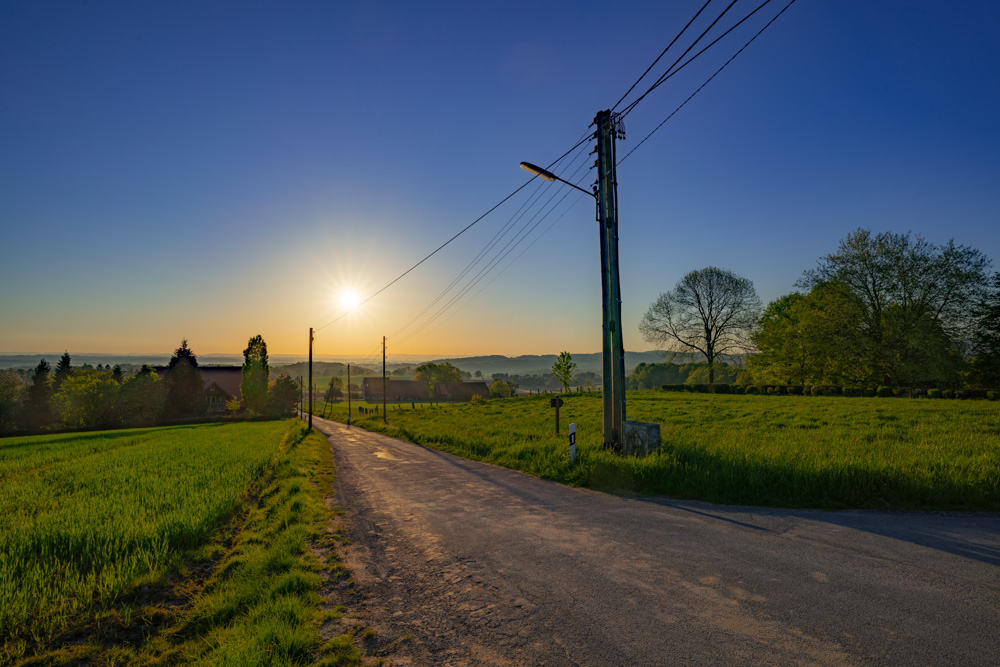 Kirchdornberg in the fields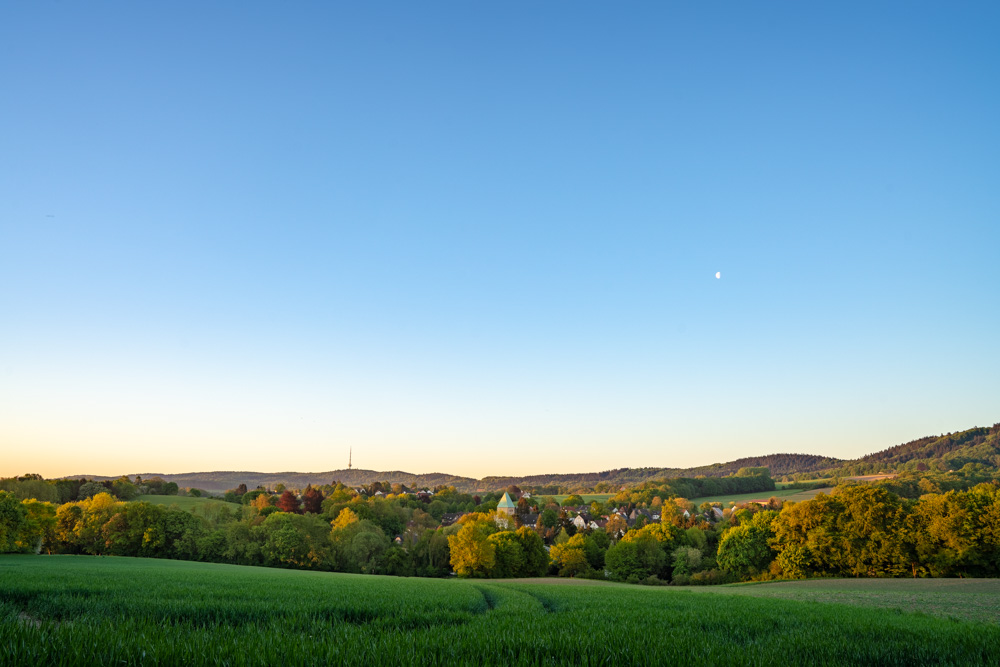 Kirchdornberg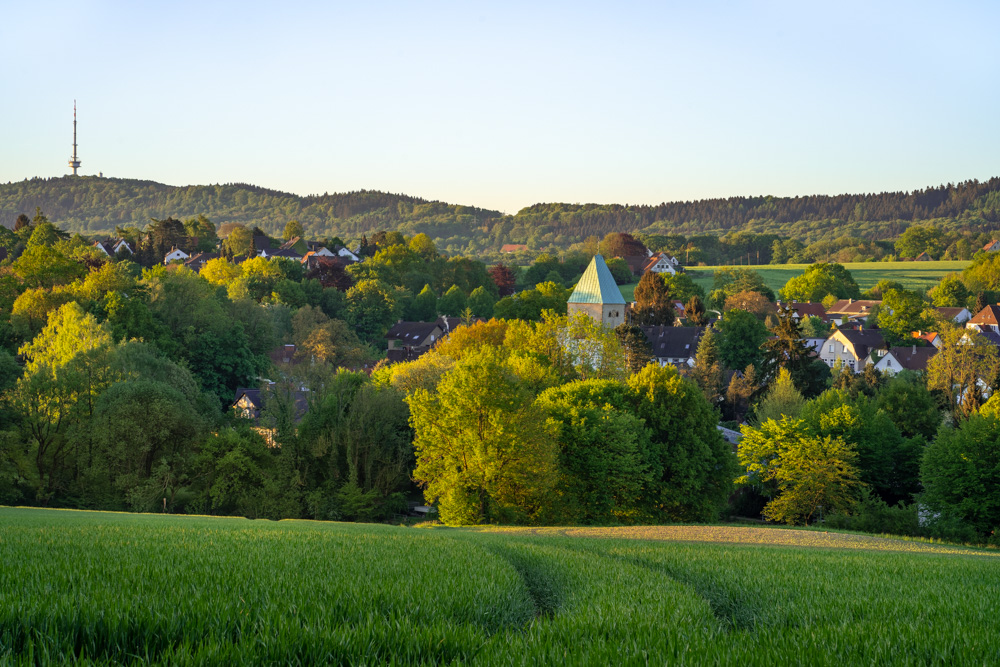 > Nature
04/28/2018
Various photos of a morning walk in Bielefeld. All captured with the Leica CL and the Vario-Elmar-TL 1: 3.5-5.6 / 18-56 mm.
Railway signals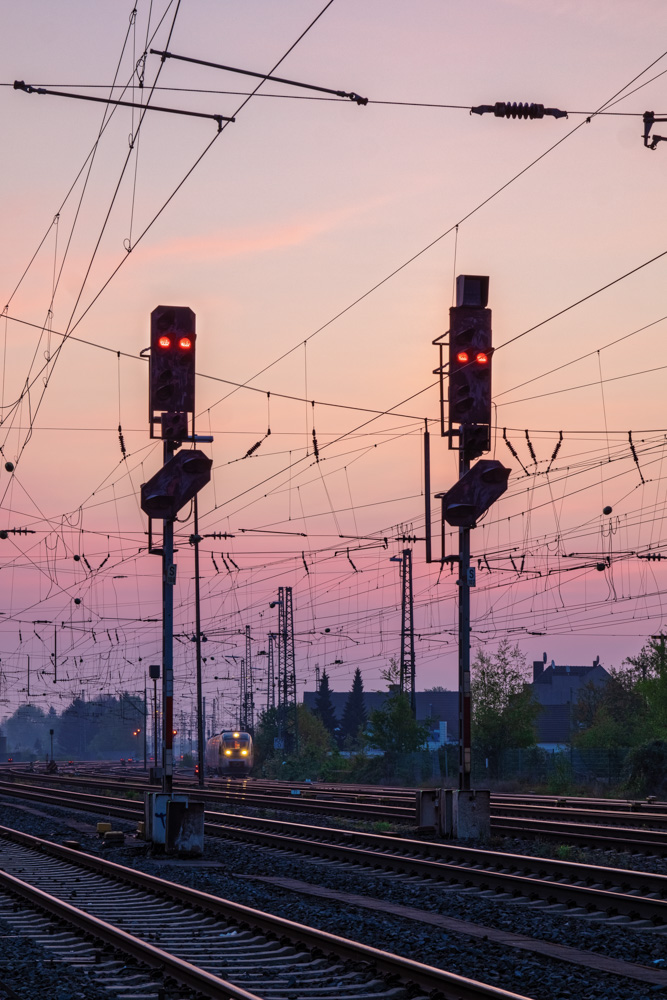 Silhouette with traffic light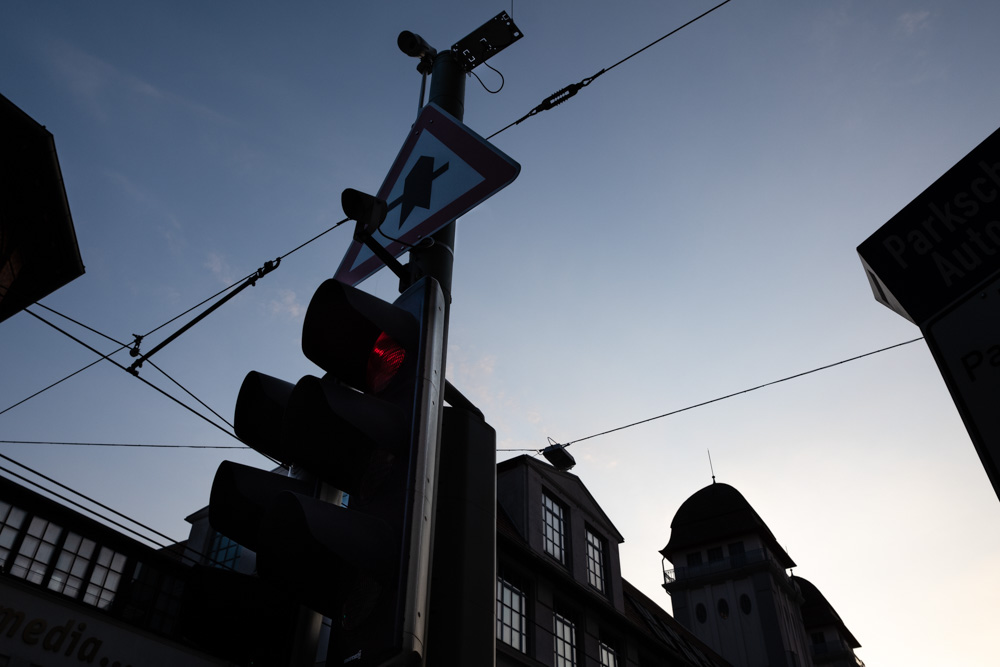 Shadow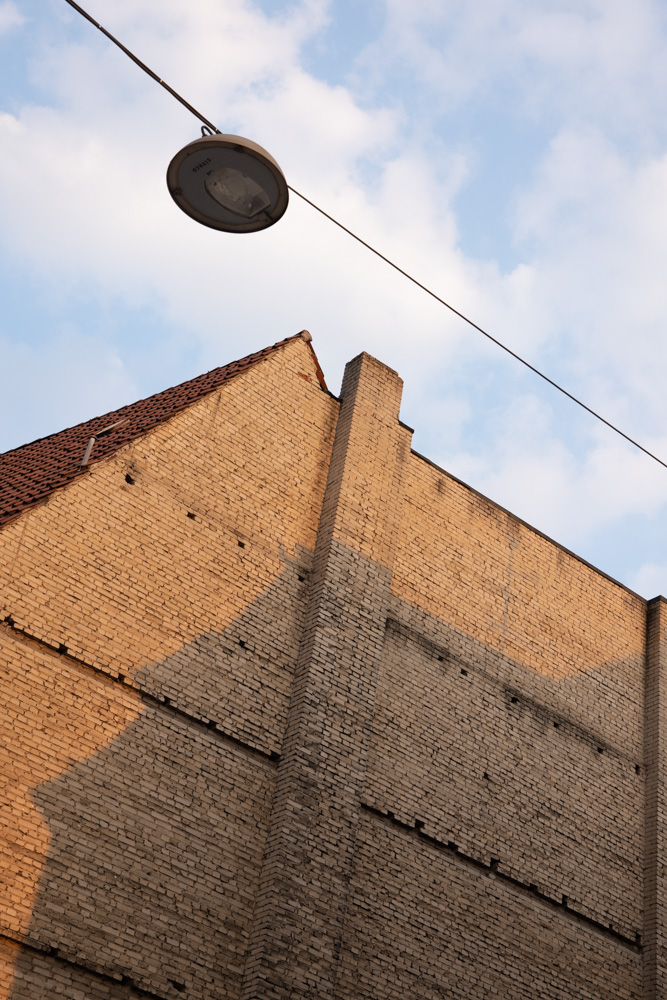 04/01/2018
More highway colors: Evening in late March at the newly build 'Autobahn A33' (Highway A33) in Bielefeld-Brackwede. This photo was taken with one of my favorite lenses, the Zeiss Batis 25 mm. The traffic is not very high yet. For the photo that was an advantage because the light trails stand out particularly well against each other. To darken the sky I used a ND gradient filter.
Highway A33 (Bielefeld-Brackwede)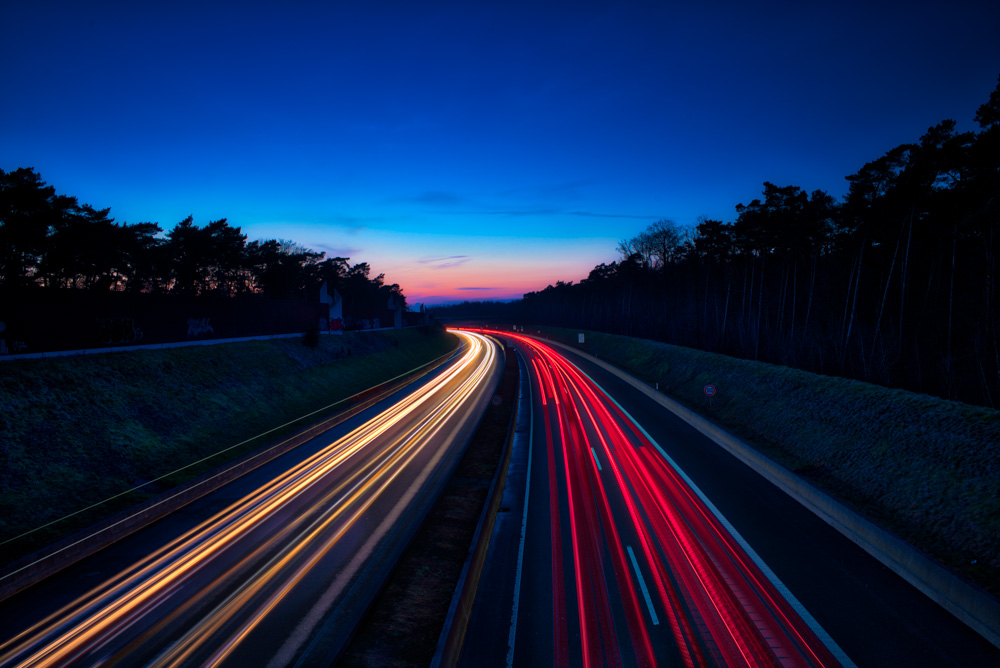 > Nature
03/19/2018
Blue hour at the Bielefeld Central Hospital (Klinikum Bielefeld-Mitte) on a March evening after sunset. Photographed from the roof of a new car park at the 'Oelmühlenstraße'.
Central Hospital (Klinikum Bielefeld-Mitte)