06/05/2020
From last weekend I still have two nature photos, which are worth to be shown. I walked along the 'Beckendorfer Mühenbach' - a small brook in the hilly country - in the Bielefeld district 'Theesen'.
Both pictures were taken with the Fujifilm GFX50R camera. The photo of the foxglove with the lens Fujinon GF 5.6/ 100-200 mm R LM WR OIS and the second photo of the ox-eye daisies with the Fujinon GF 3.5/ 50 mm R LM WR. Unfortunately I did not have a macro lens or an extension tube with me. But then it worked quite well.
Common foxglove (Digitalis purpurea)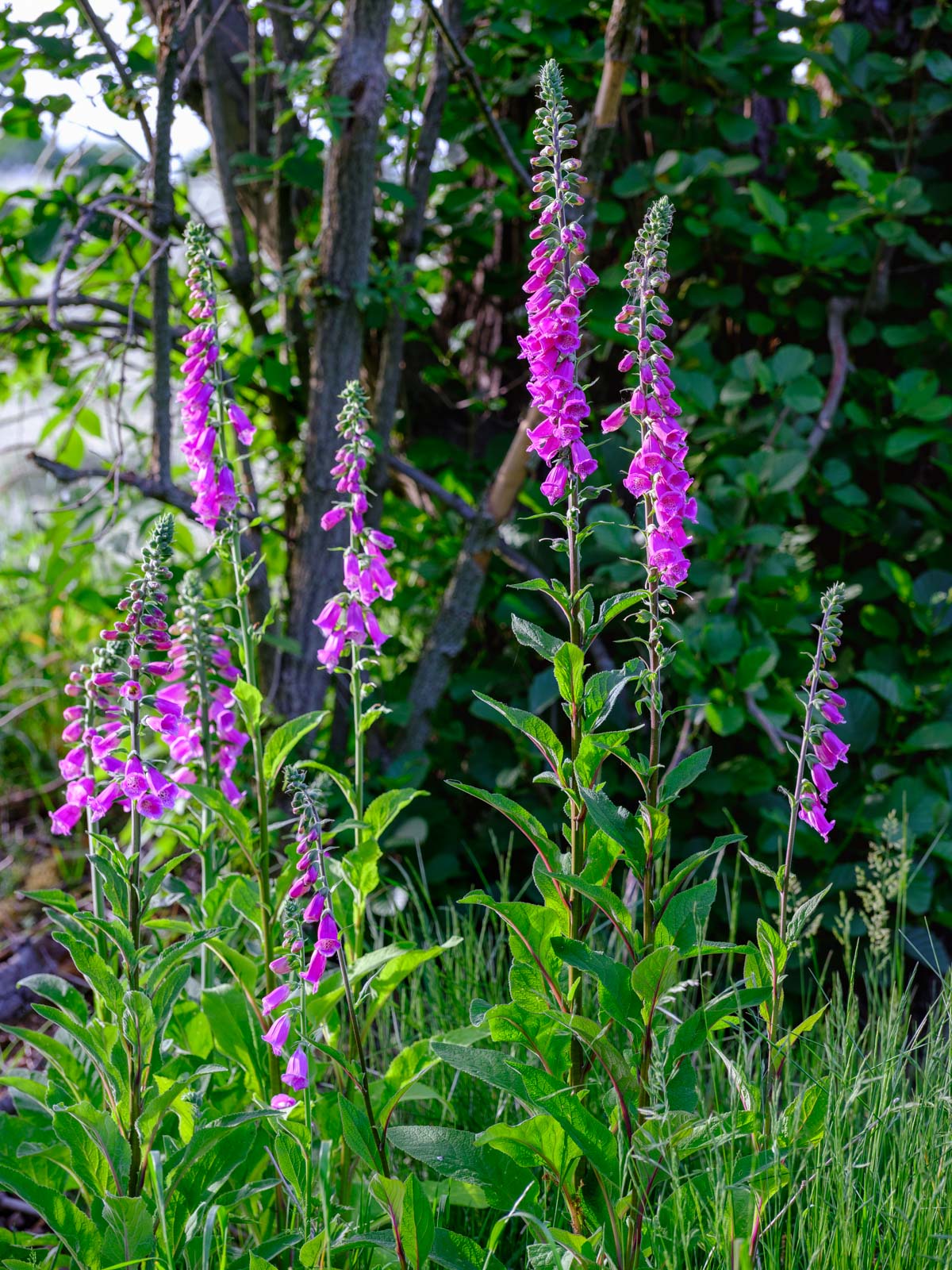 Ox-eye daisies (Leucanthemum vulgare)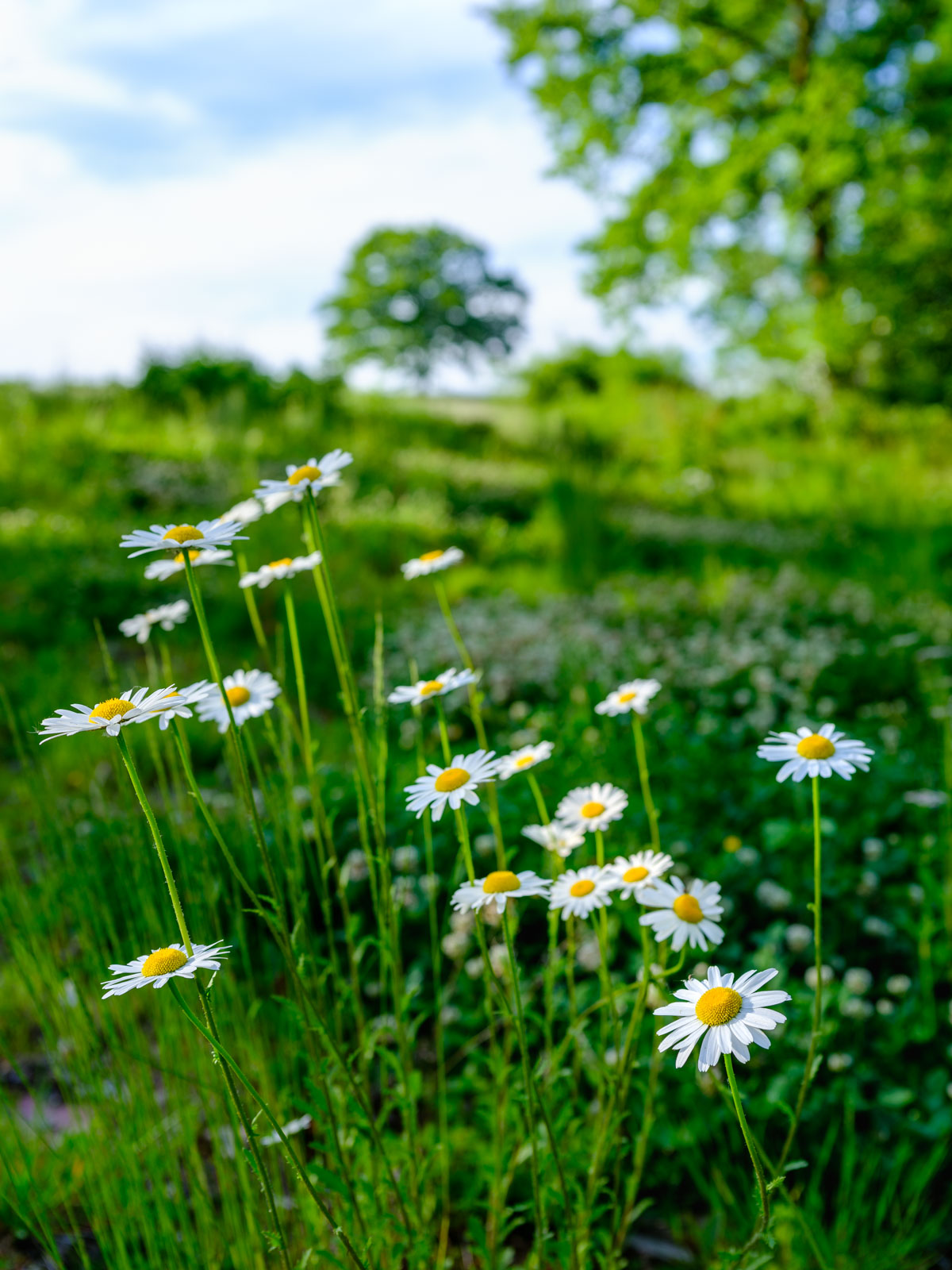 > Nature
06/04/2020
Meanwhile wind turbines are a determining element in German landscapes and there are also some in Bielefeld and surroundings. These are located on the eastern outskirts of the city in the district 'Brönninghausen'. I have been there very early in the morning and hoped for a nice light atmosphere with dramatic clouds. While the last days were summerly warm, a change of weather was announced and that is mostly a guarantee for a dramatic sky. In this case this was also the case.
Both pictures were taken with the Fujifilm GFX 50R camera. The lens Fujinon GF 4/ 23 mm R LM WR was used for the horizontal format and the Fujinon GF 3.5/ 50 mm R LM WR for the vertical format.
And on the way there I took photographs of a red poppy in a yellow-green wheat field. Admittedly not a very rare subject.
Wind turbines in Brönninghausen #1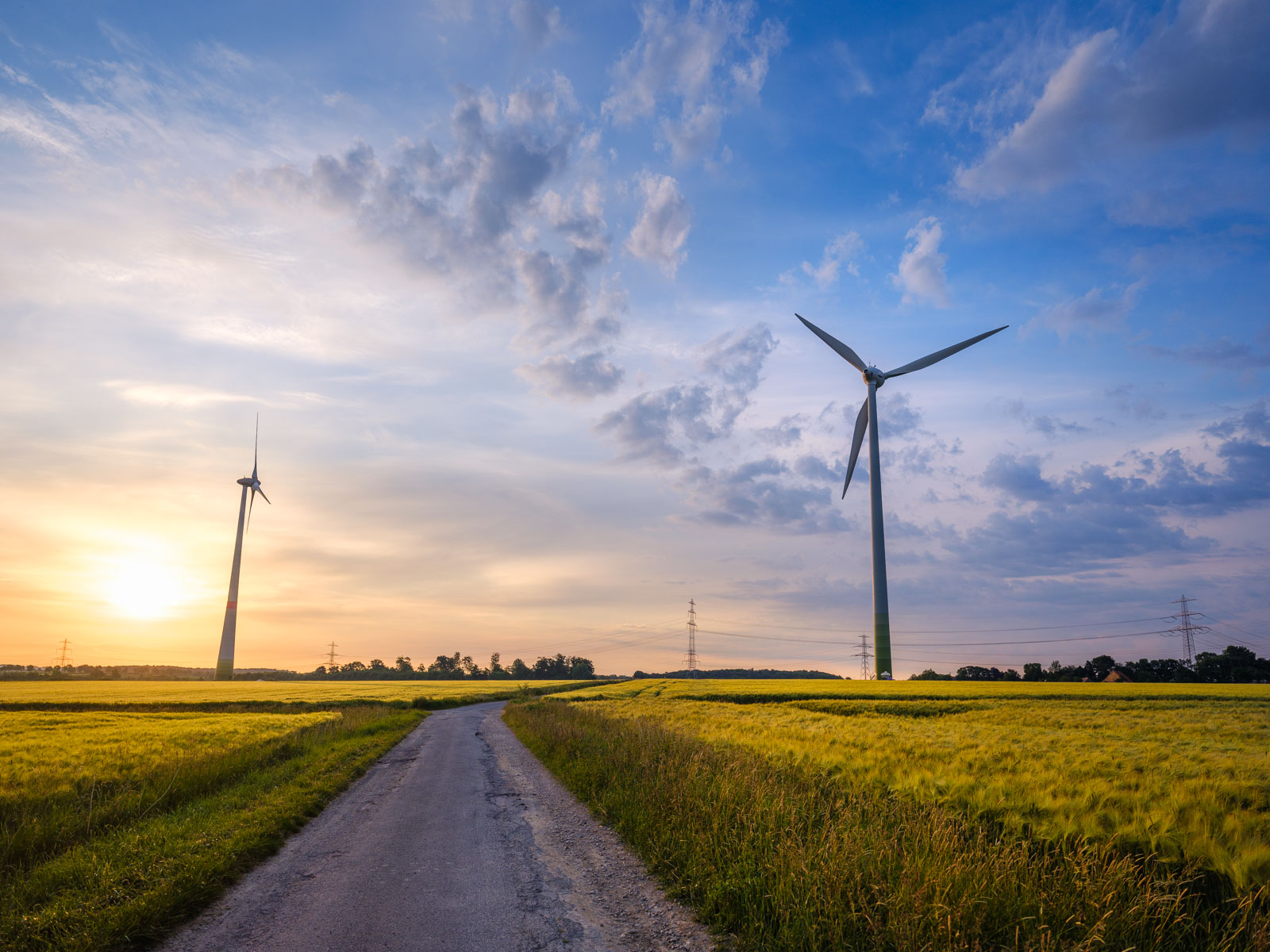 Wind turbines in Brönninghausen #2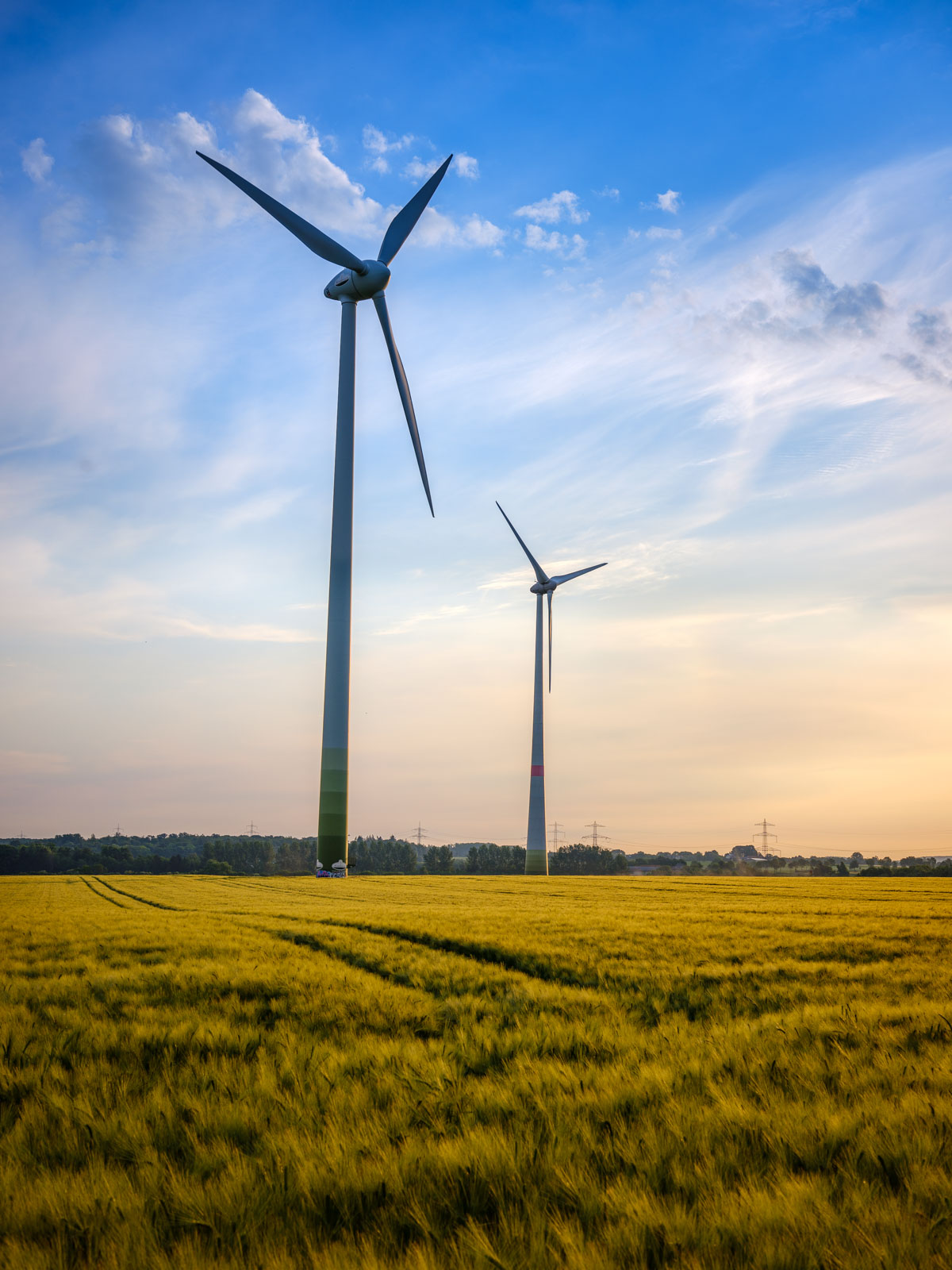 Red poppy #1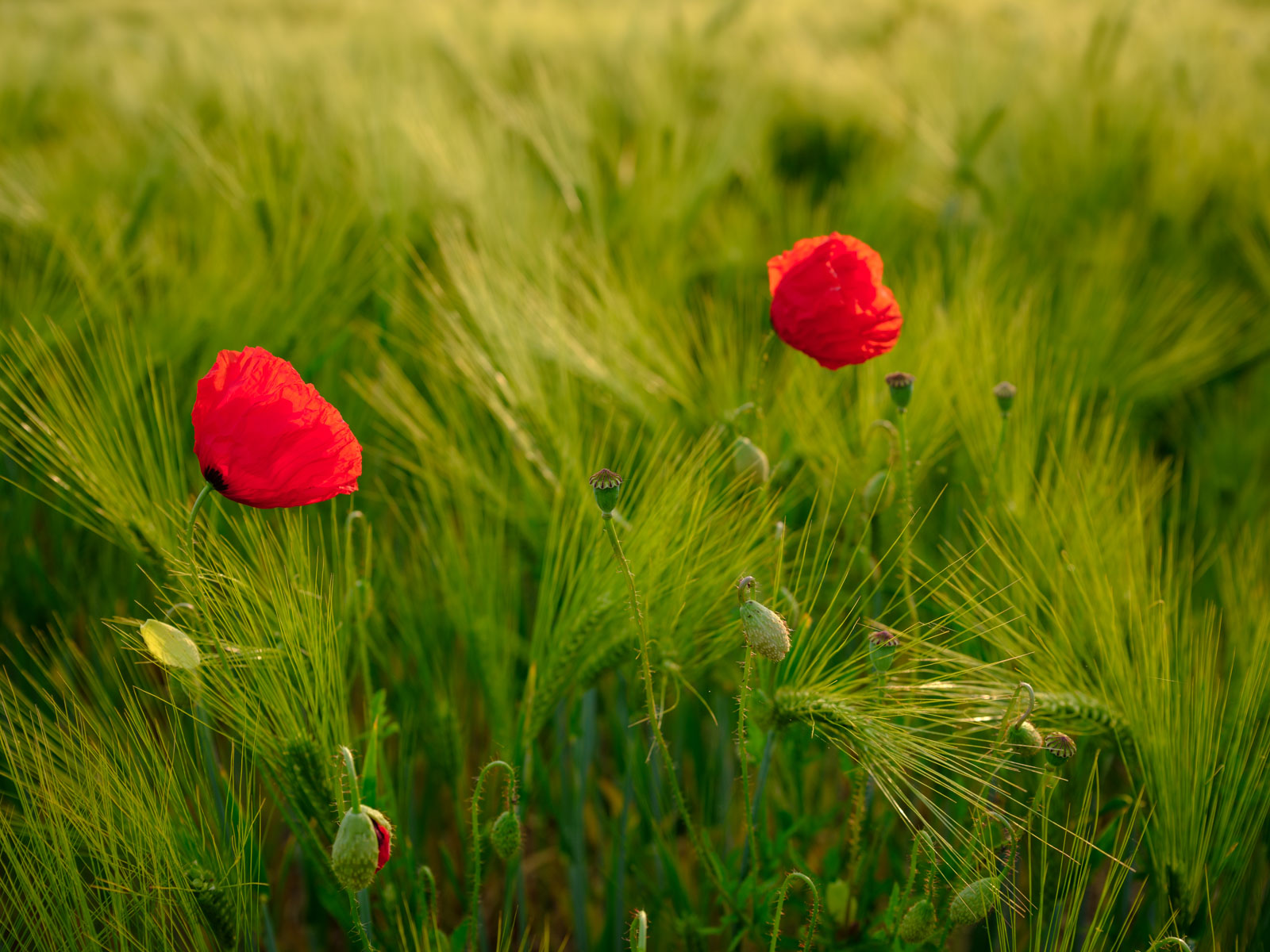 Red poppy #2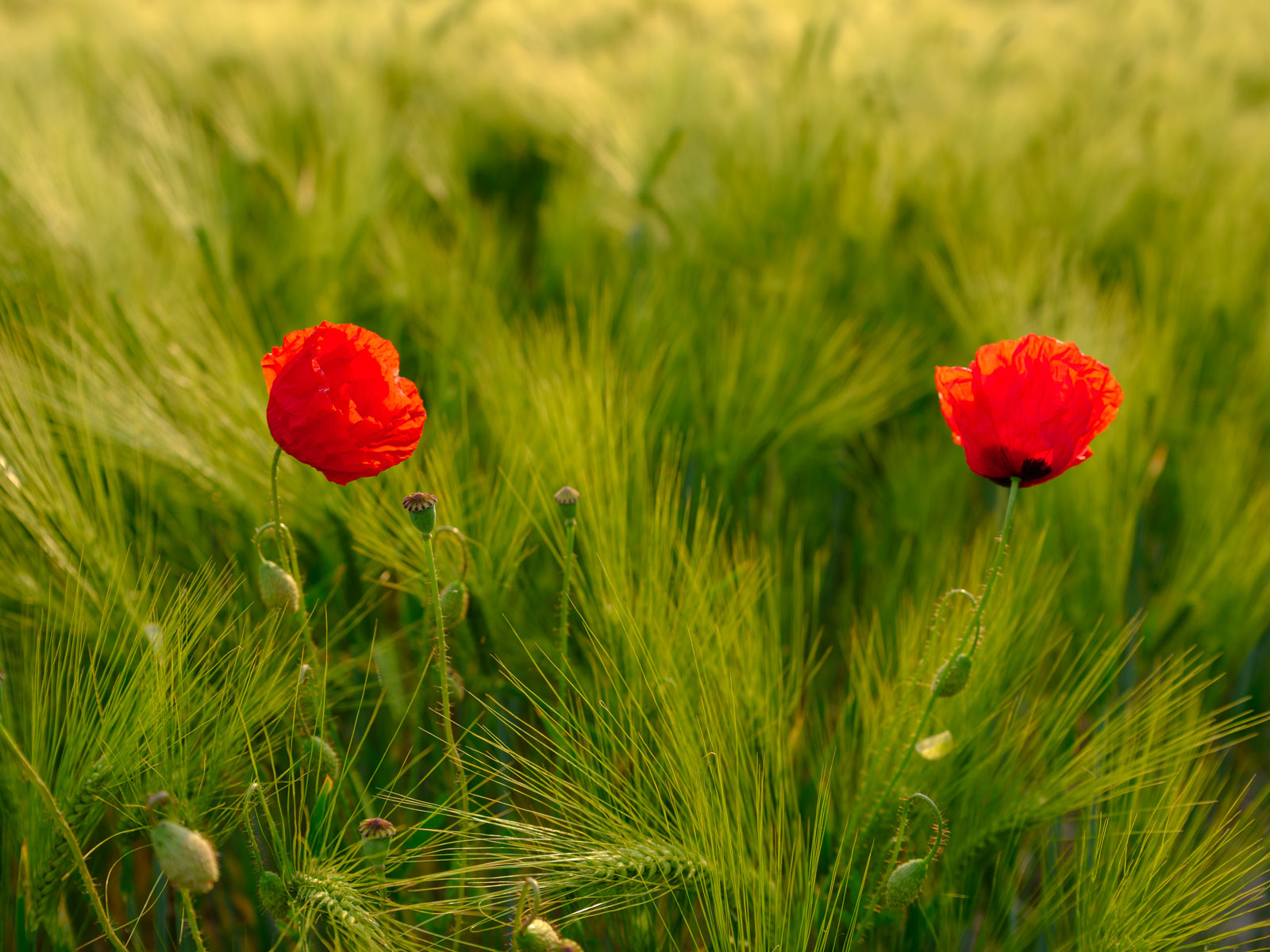 > Nature
05/31/2020
As promised in the last post, here are more photographs from 'Kirchdornberg' in Bielefeld. Actually 'Kirchdornberg' is more a village and less the district of a big city with more than 300.000 inhabitants. In fact, it is located directly at the city limits at the Teutoburg Forest surrounded by fields.
All photos were taken on different days in May 2020. The spring weather means that the lighting moods change again and again, which makes it so nice to drop by from time to time. There are almost always opportunities for beautiful pictures.
Church in the fields #1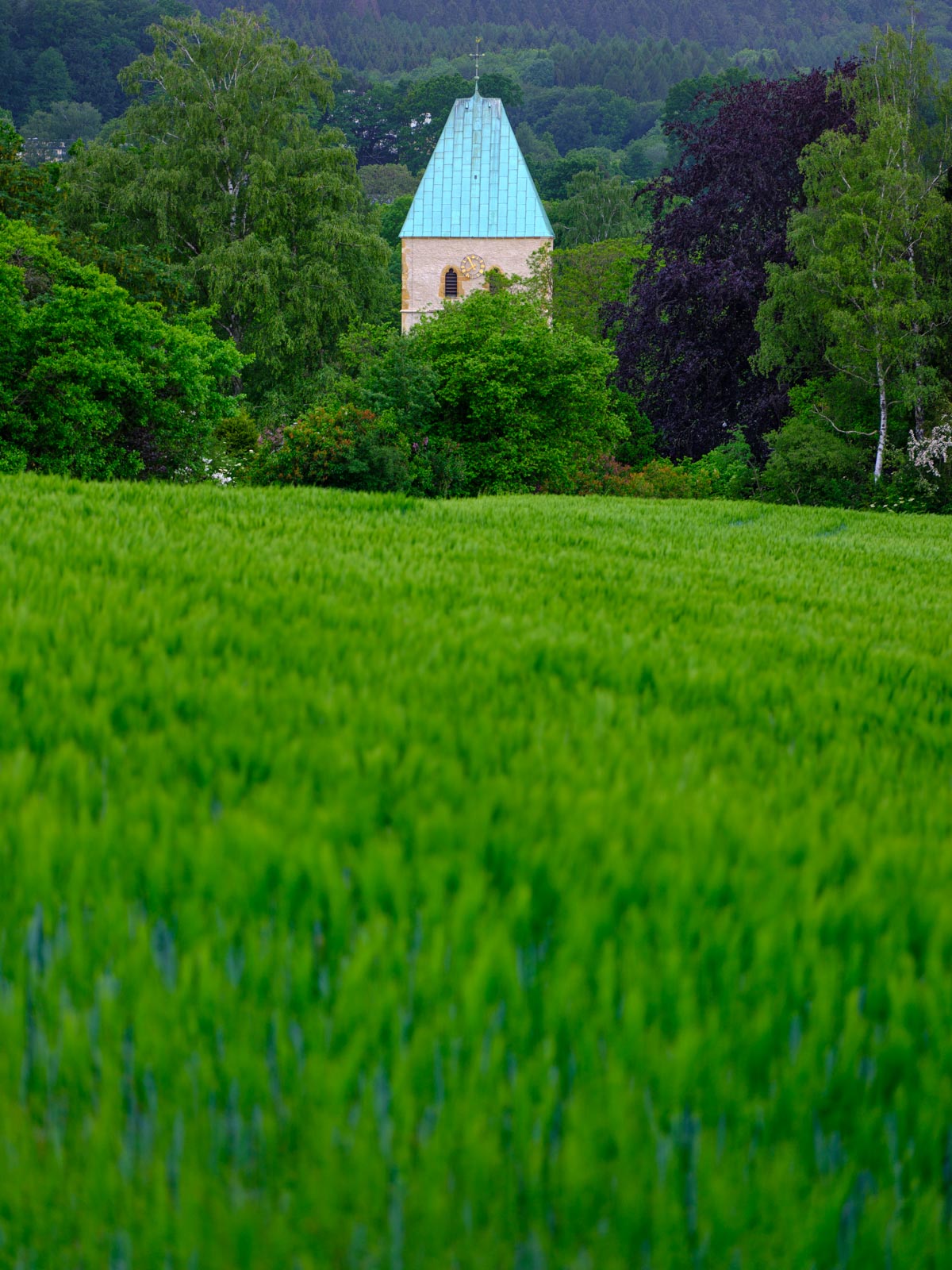 Church in the fields #2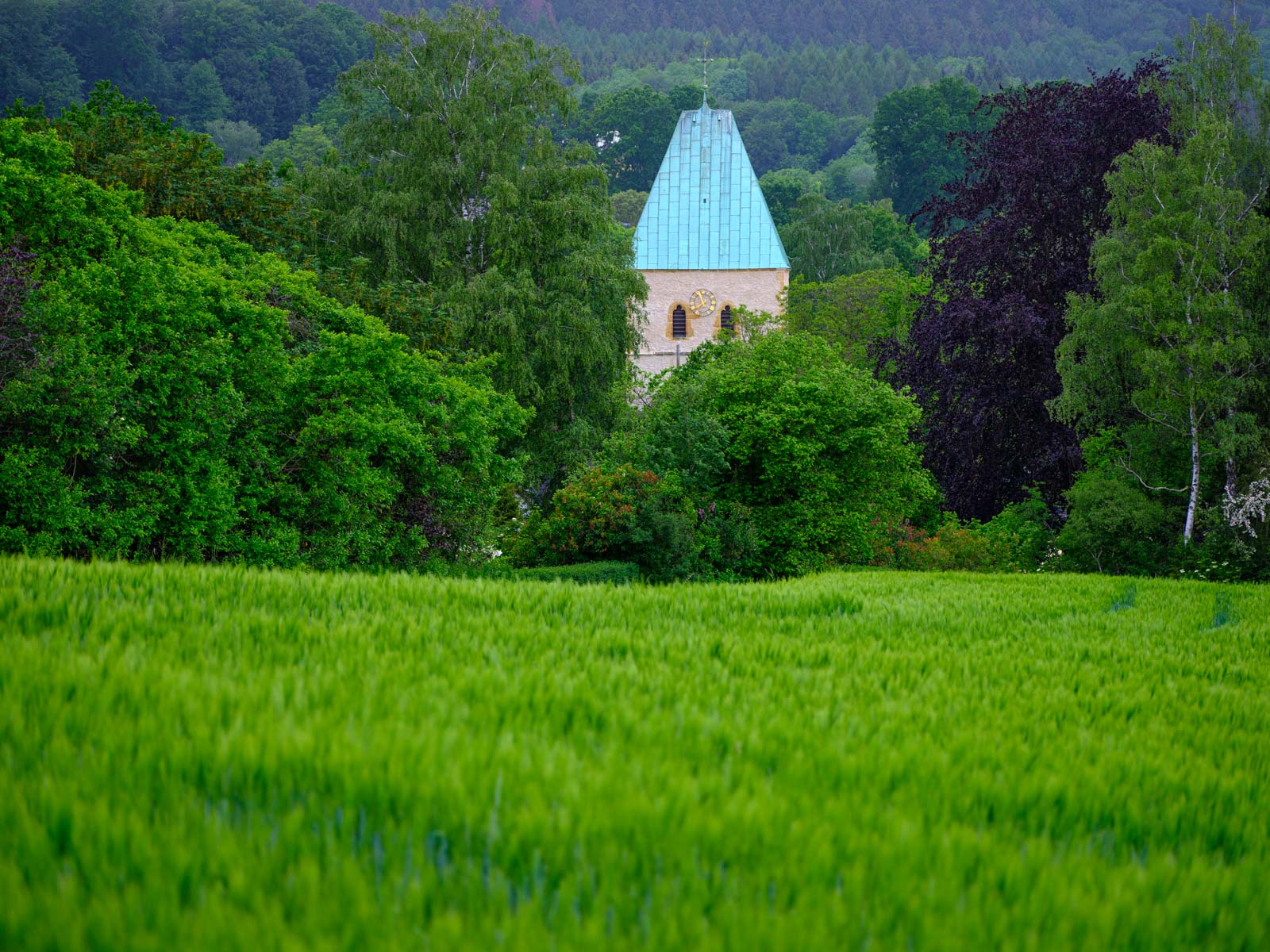 Rising thunderclouds #1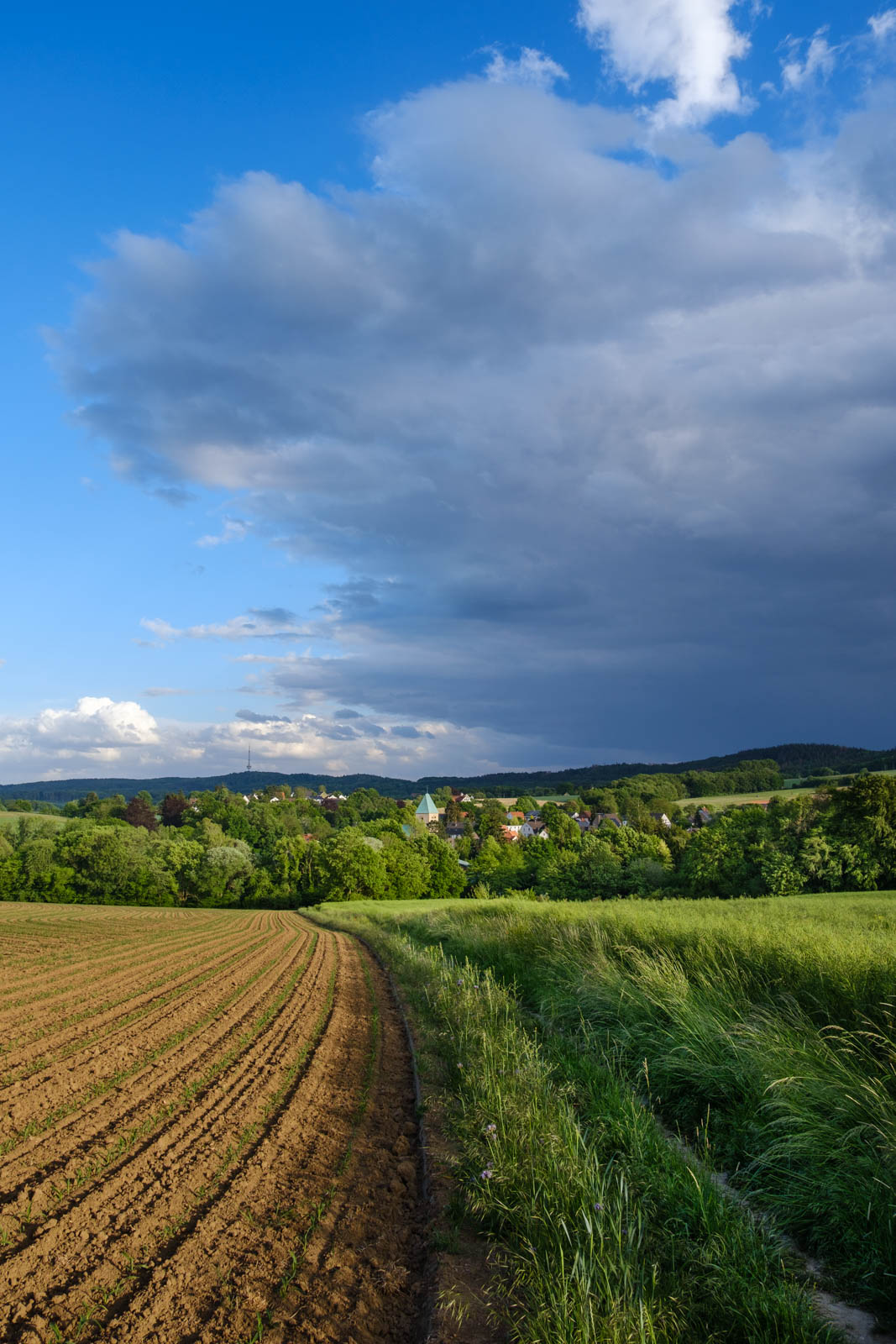 Rising thunderclouds #2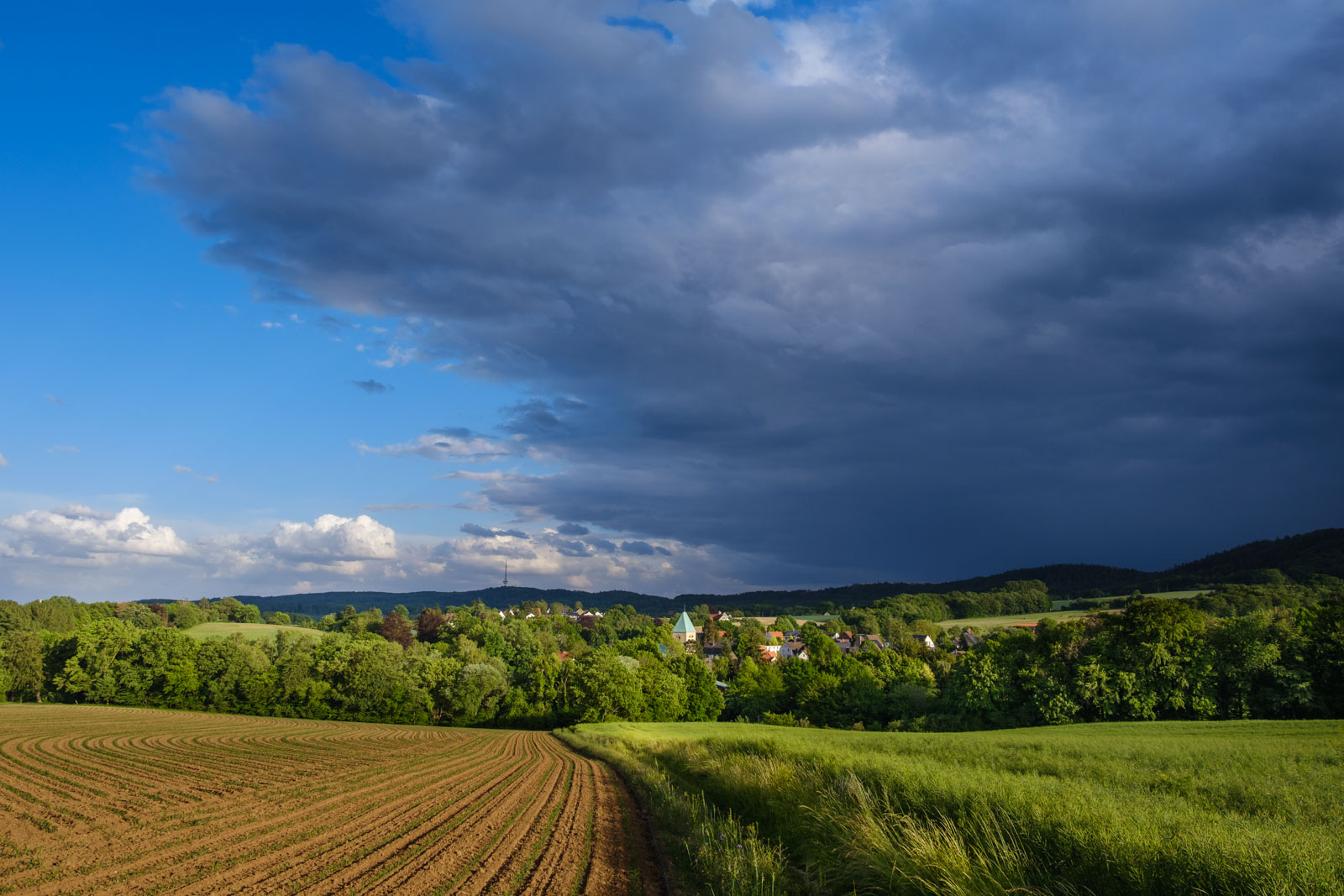 Rain clouds over 'Krichdornberg'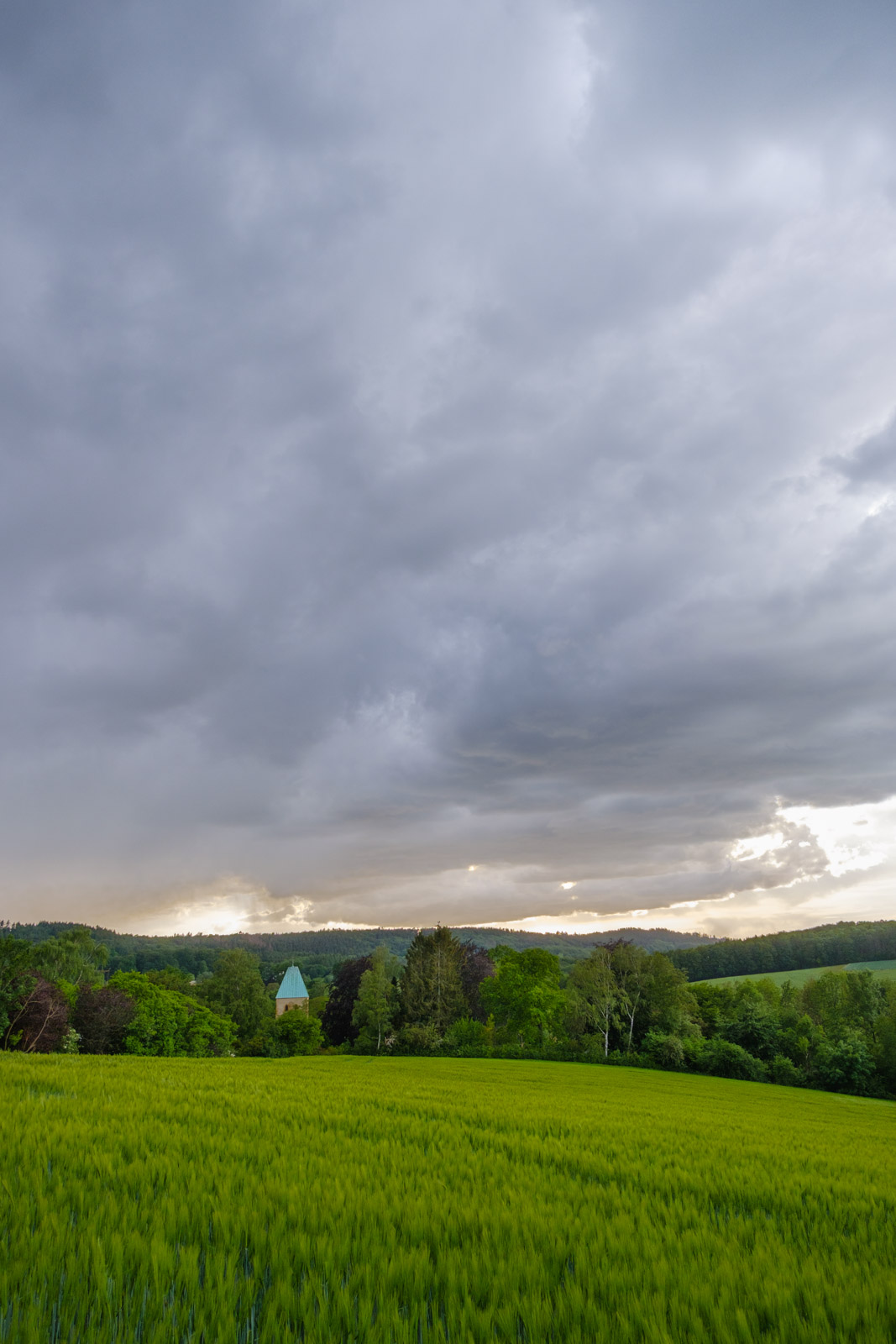 Spring evening #1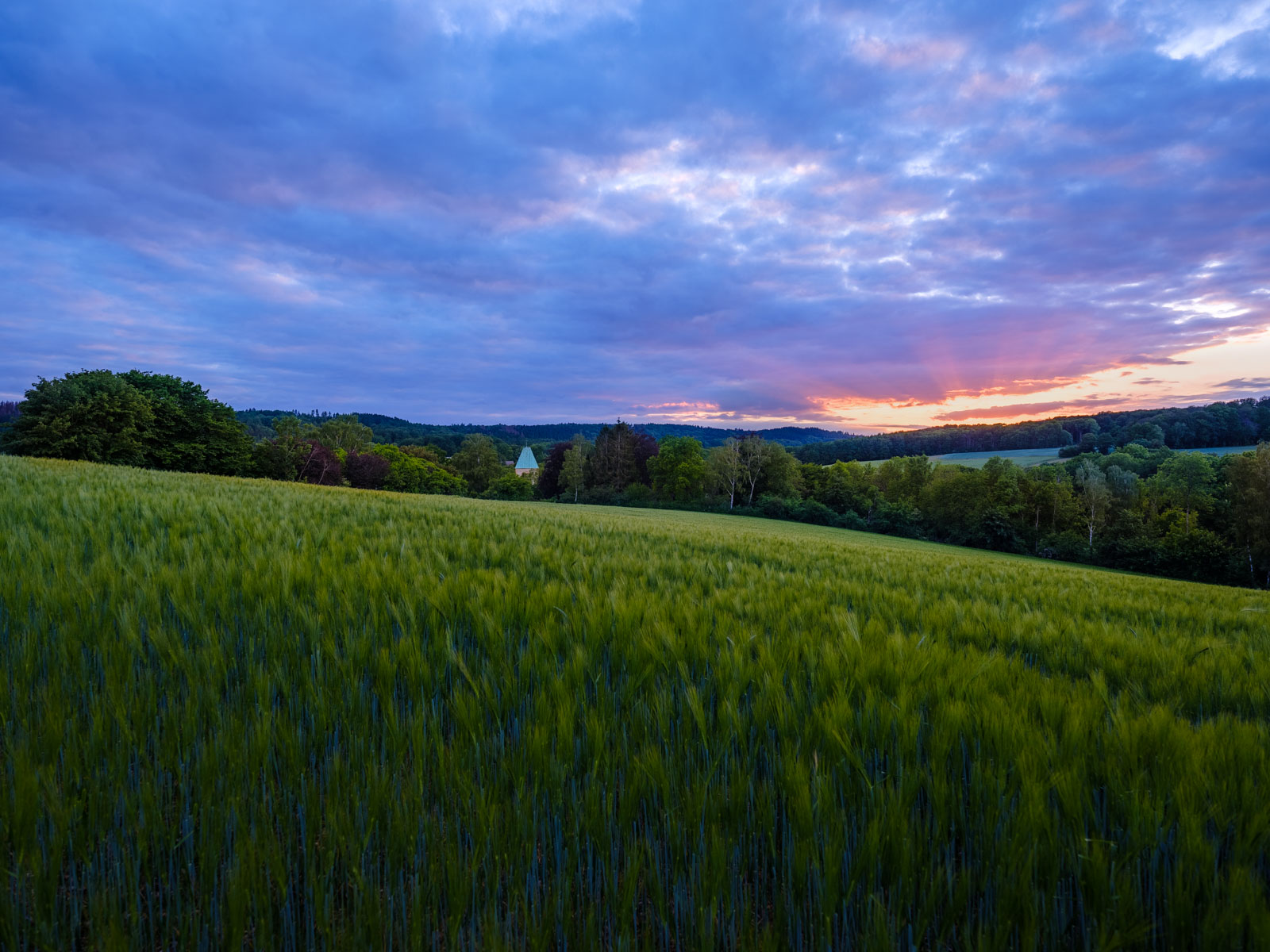 Spring evening #2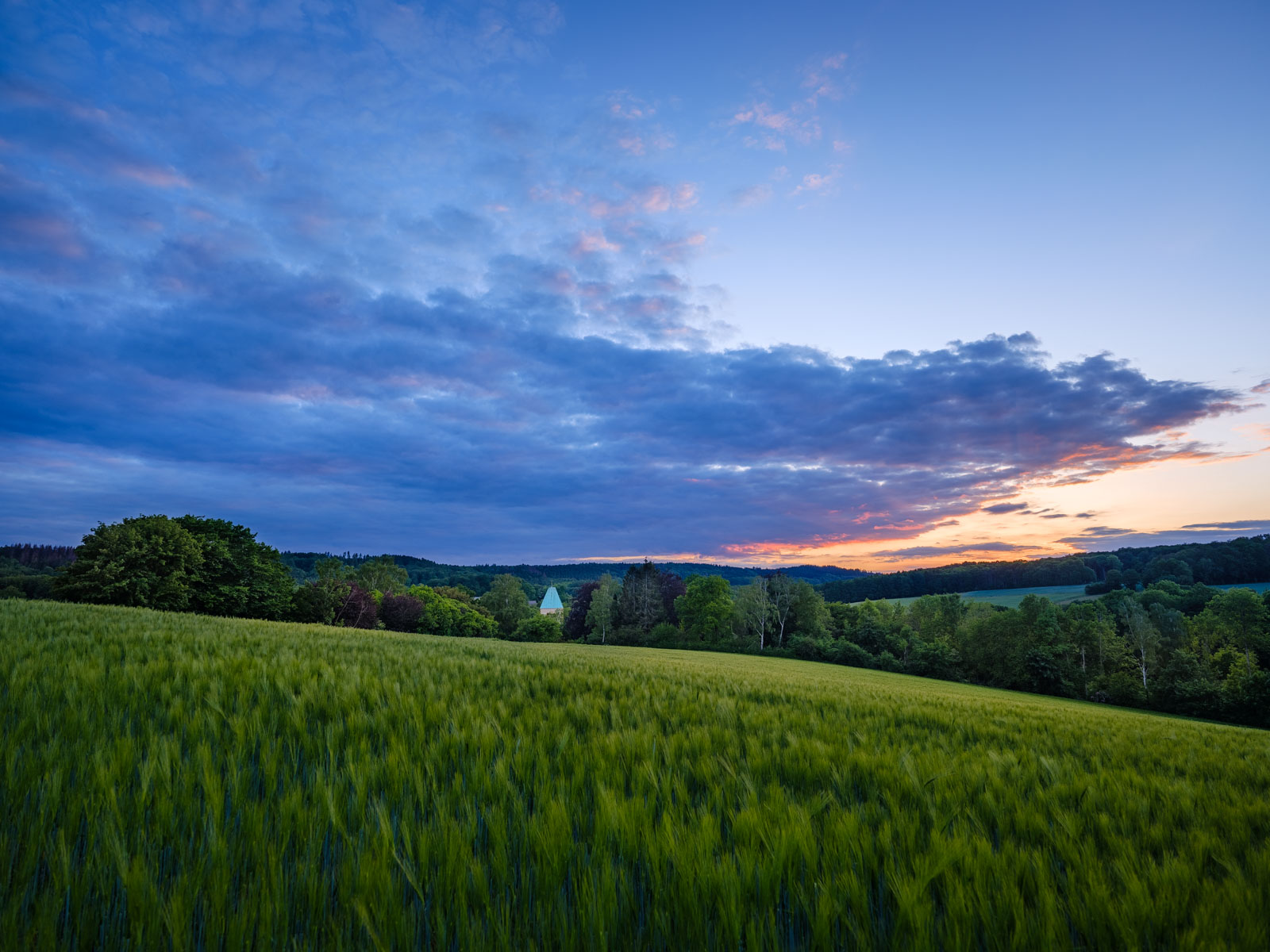 > Nature
05/30/2020
Now for over four months I have finally got around to taking photos with the drone. After taking conventional pictures in Kirchdornberg - a district of Bielefeld - last weekend, it was obvious to let the DJI Mavic 2 Pro take off there, too. The photos that were taken on the ground can be seen in one of the next posts here in my blog. As starting point I chose a field on a hill above the village center in the evening shortly before sunset. I think that was a good decision.
I have been using the DJI Mavic 2 Pro for just over half a year now. The picture quality is very appealing. Especially if you take the opportunity to take pictures in RAW format and then carefully develop them. You have to be a bit careful in backlight situations. Here the lens of the drones cannot quite keep up with good interchangeable lenses of system cameras. The problem can be solved by a well-considered choice of perspective and with a flying machine this is usually easy to do.
Spring evening in 'Kirchdornberg'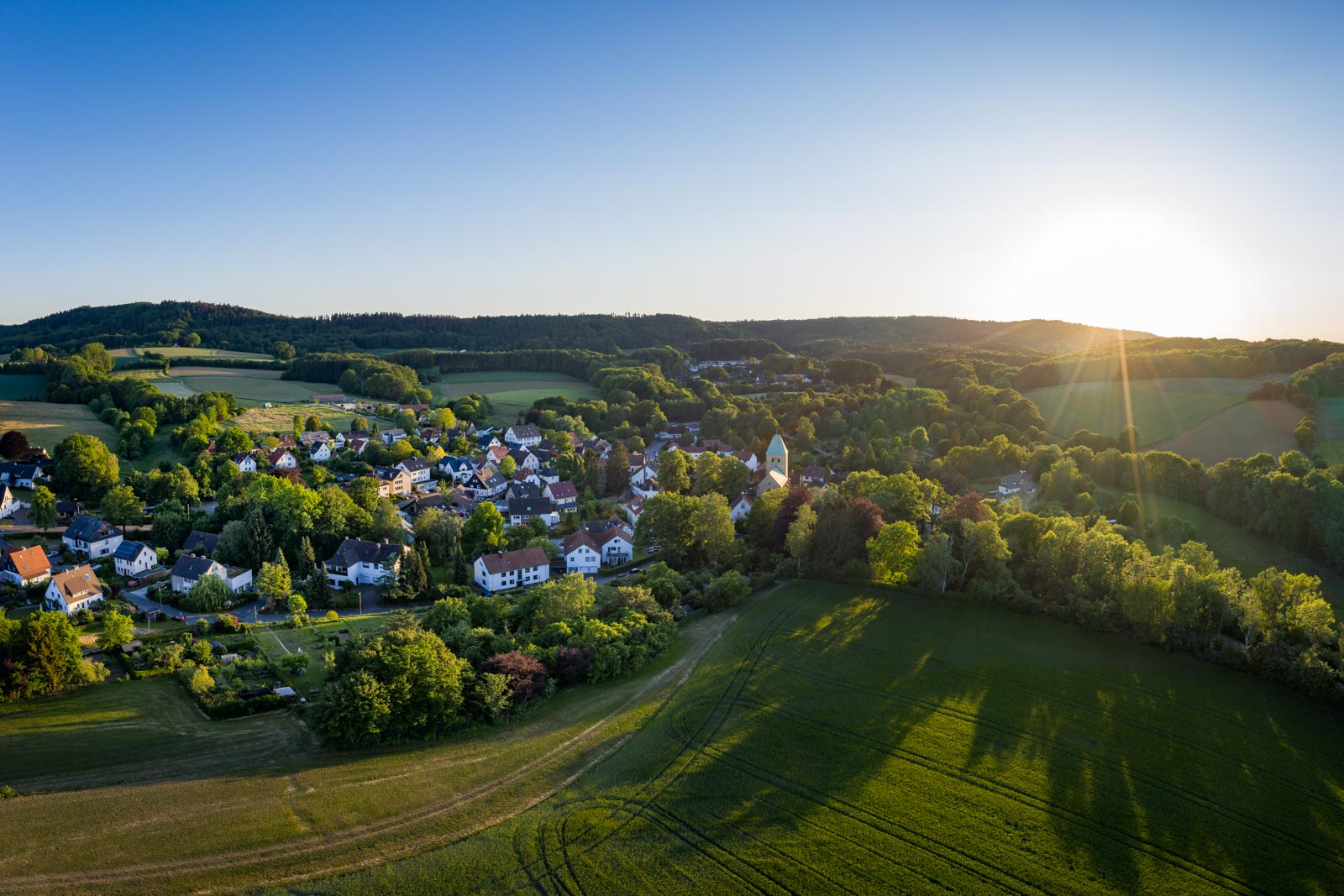 Sunset above 'Kirchdornberg' #1

Sunset above 'Kirchdornberg' #2

Sunset above 'Kirchdornberg' #3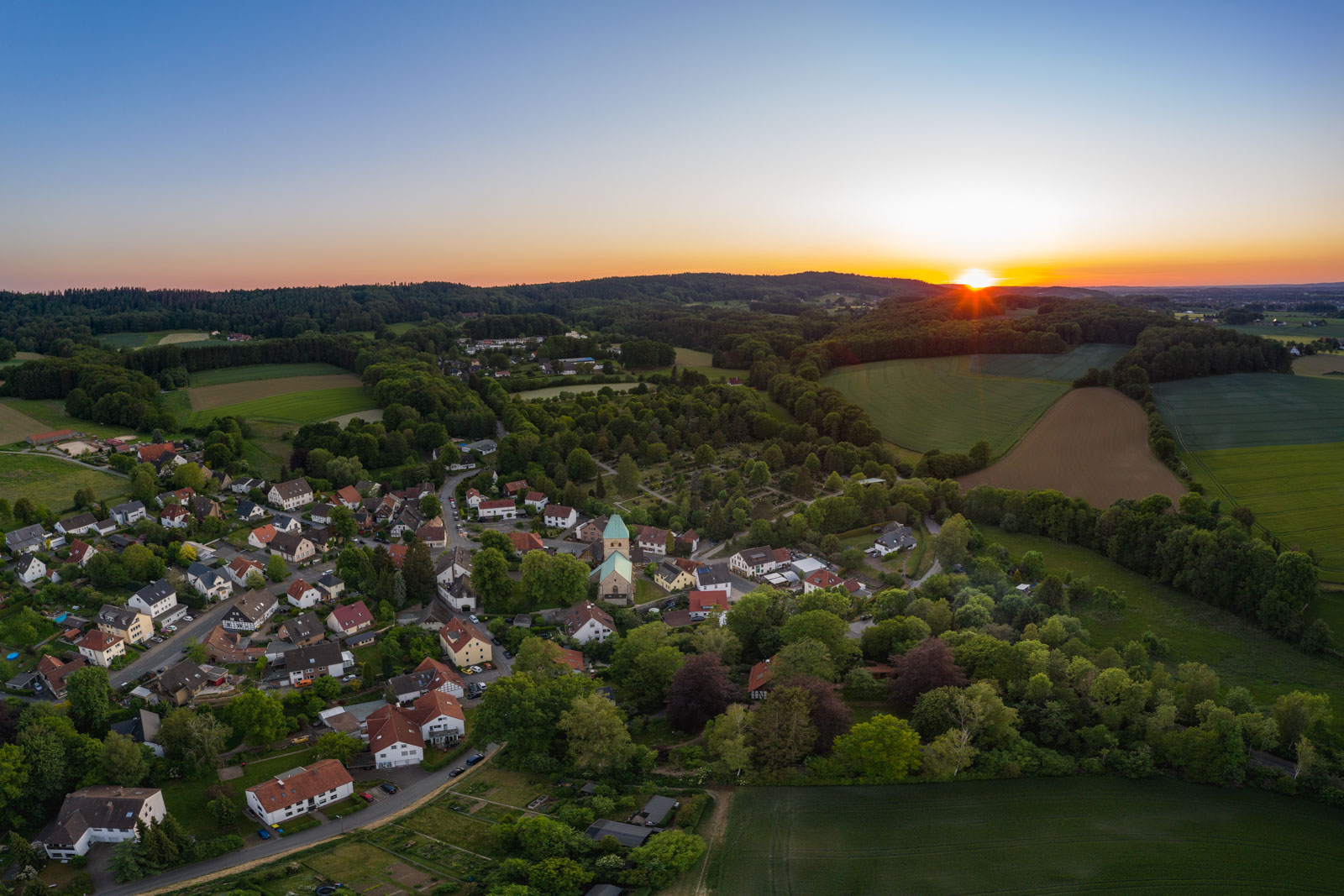 > Nature