03/06/2020
On last Sunday I visited the campus of the University of Applied Sciences Bielefeld early in the morning to take some wide angle photos with the Fujinon GF 4/ 23 mm R LM WR on the Fujifilm GFX 50R camera.
It was a typical morning in March with cloudy sky. Ideal to take pictures with reduced color. The diagonal lines of the stone slabs on the large square guide the view of the new building of the University of Applied Sciences and the structures of the sky form a beautiful visual counterbalance to the geometric structures of modern architecture.
The first photograph is a normal shot. The second photograph is a panorama composed of various individual photographs. On this picture you can see the CITEC building on the left (Center for Excellence Cognitive Interactive Technology).
University of Applied Sciences on a March morning #1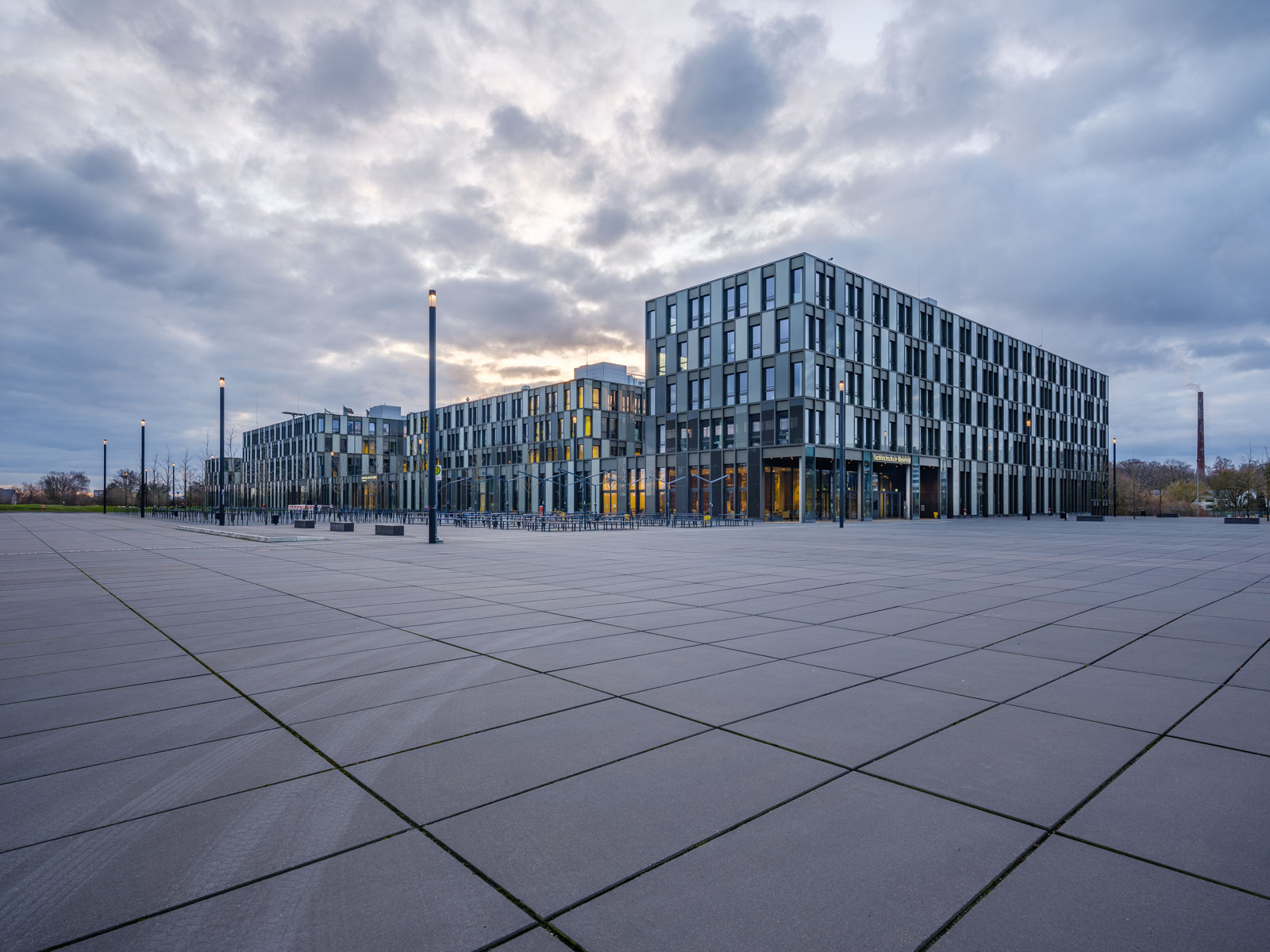 University of Applied Sciences on a March morning #2