06/04/2020
Meanwhile wind turbines are a determining element in German landscapes and there are also some in Bielefeld and surroundings. These are located on the eastern outskirts of the city in the district 'Brönninghausen'. I have been there very early in the morning and hoped for a nice light atmosphere with dramatic clouds. While the last days were summerly warm, a change of weather was announced and that is mostly a guarantee for a dramatic sky. In this case this was also the case.
Both pictures were taken with the Fujifilm GFX 50R camera. The lens Fujinon GF 4/ 23 mm R LM WR was used for the horizontal format and the Fujinon GF 3.5/ 50 mm R LM WR for the vertical format.
And on the way there I took photographs of a red poppy in a yellow-green wheat field. Admittedly not a very rare subject.
Wind turbines in Brönninghausen #1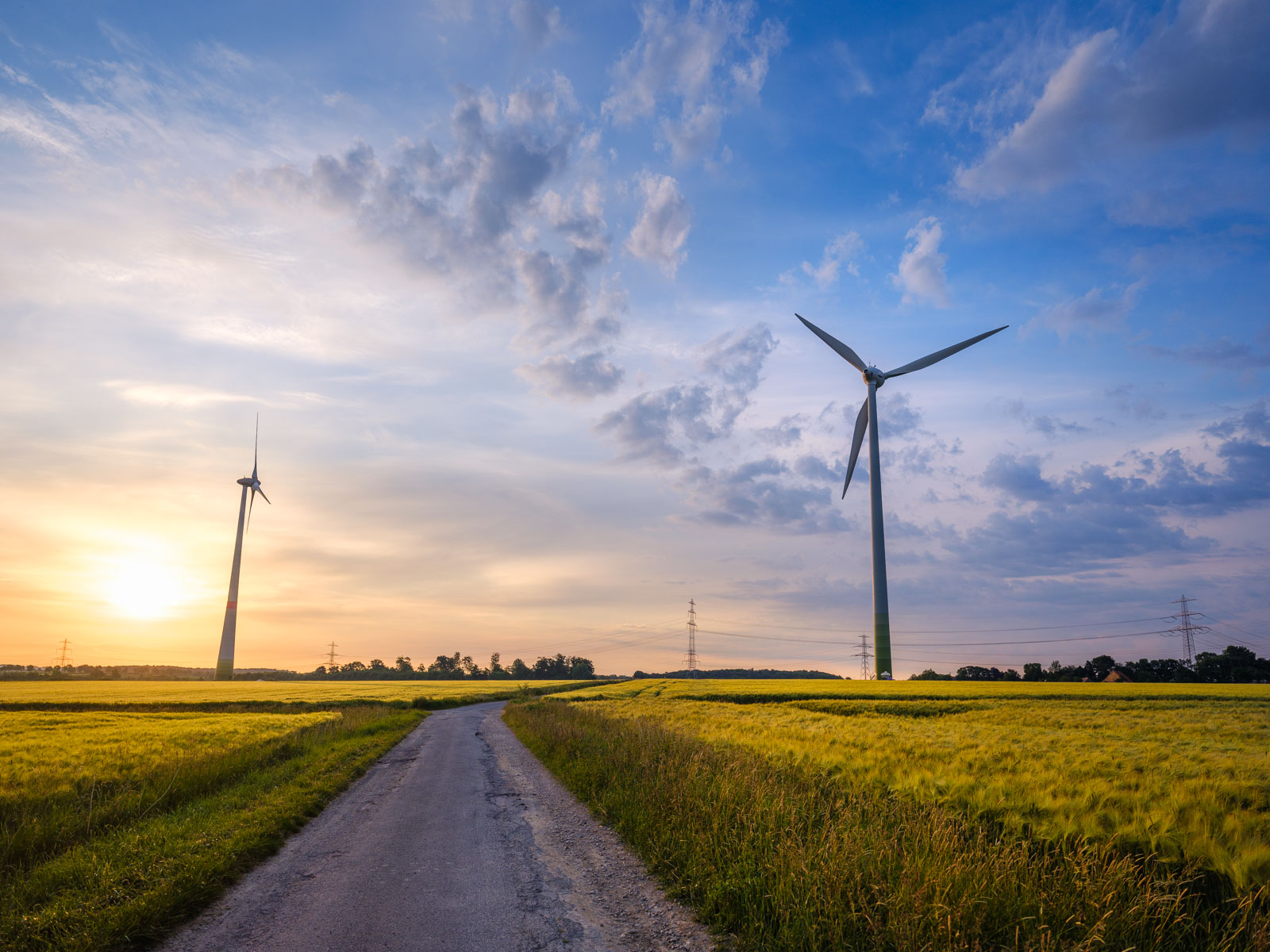 Wind turbines in Brönninghausen #2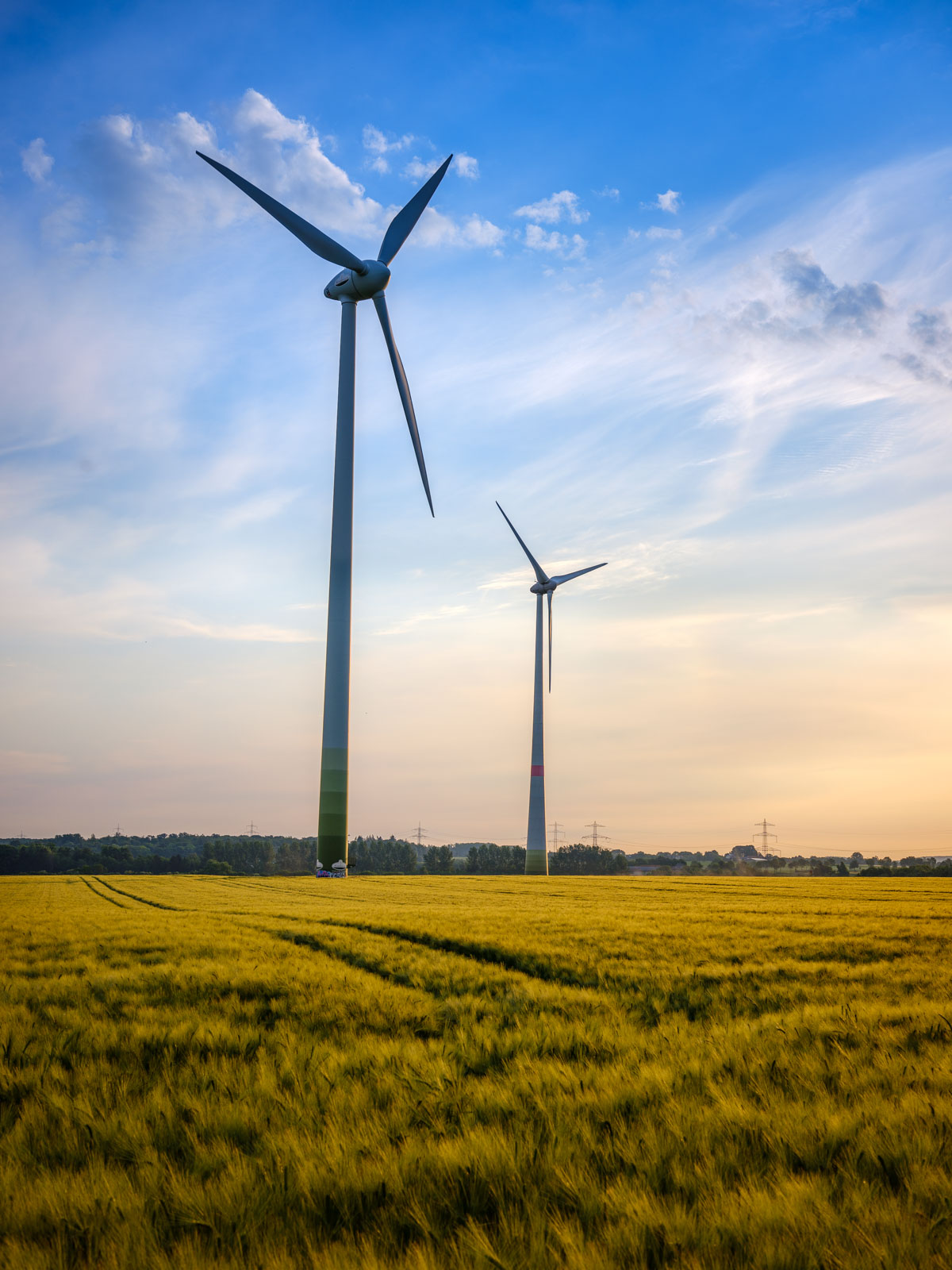 Red poppy #1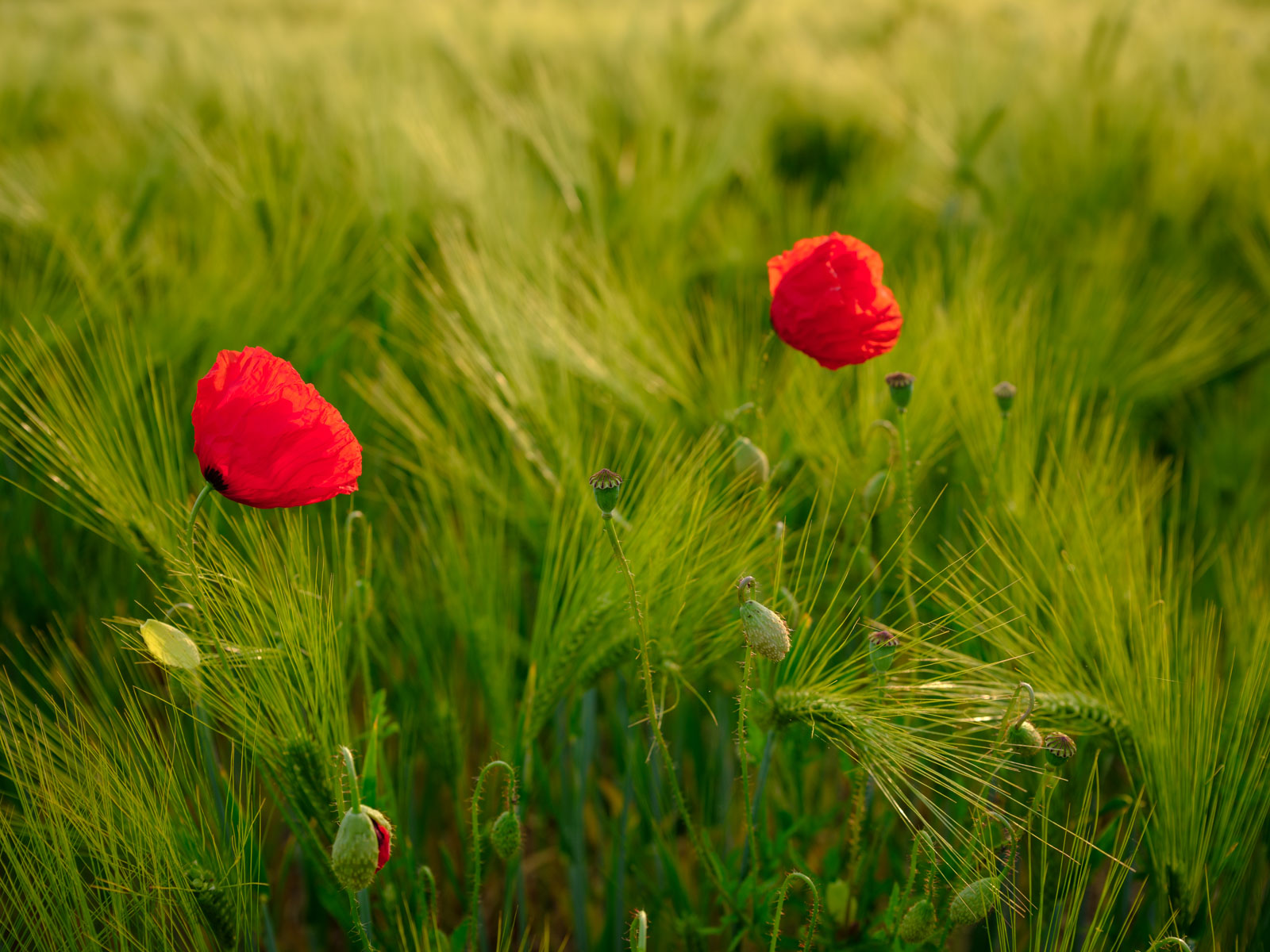 Red poppy #2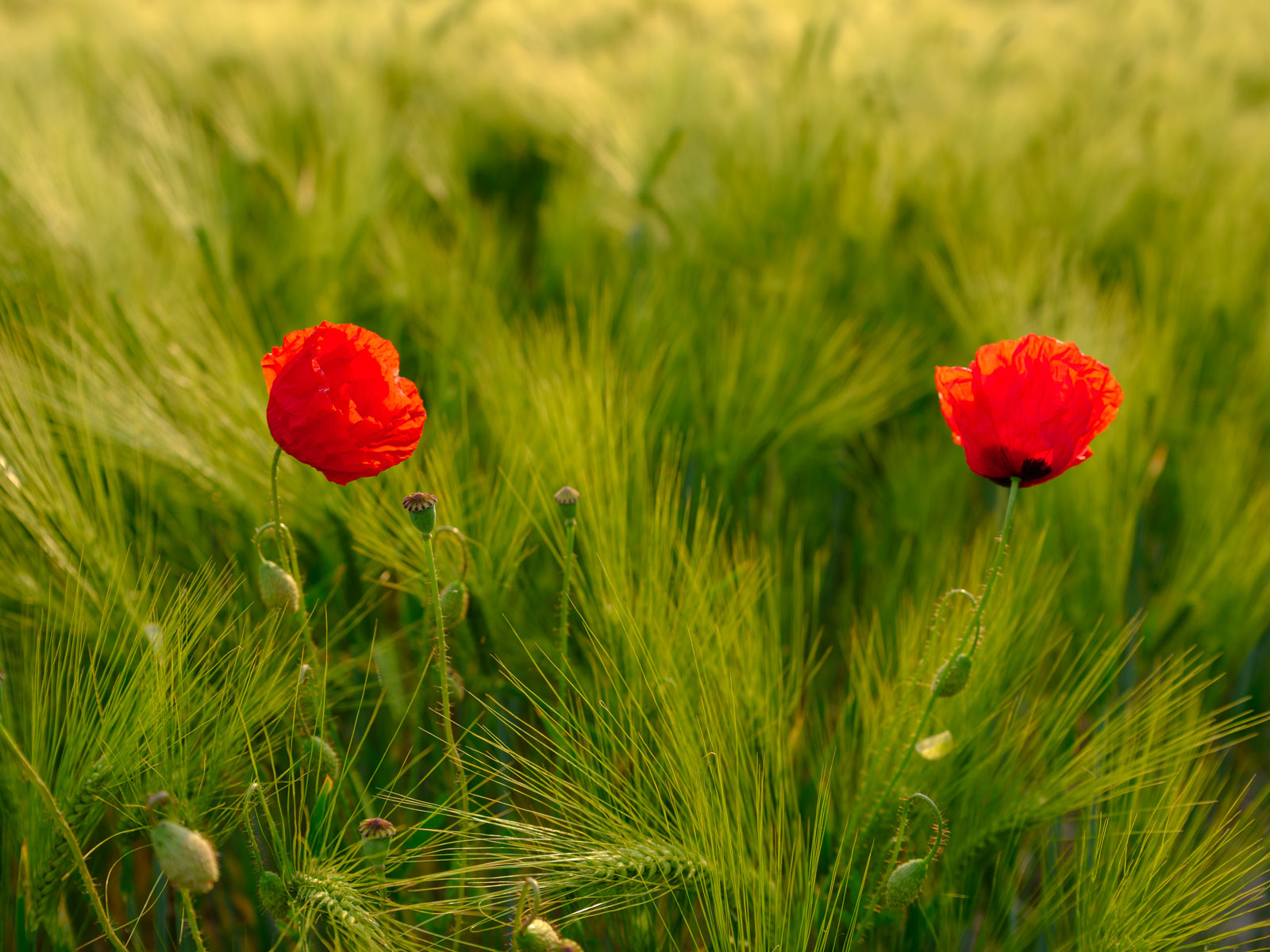 > Nature