06/08/2020
In the early Middle Ages the region of Westphalia belonged to the area where the historic Germanic tribe of the Saxons settled. Until the conquest of the area by Charlemagne in the years 772 to 804 AD, the inhabitants of the region were not Christianised and it may have taken several centuries before the Christian faith finally asserted itself against the old Germanic religion. From this early time there are hardly any architectural testimonies left. This is also due to the fact that stone buildings were practically unknown. An exception are church buildings and monasteries. One such early church building was erected before 789 AD by the nobleman Waltger von Dornberg in the area of today's Bielefeld district 'Deppendorf'. The old church of 'Müdehorst' is one of the oldest churches in Westphalia. The location of the church was long unknown. In 1949 the foundations were rediscovered. In the 1990s, systematic archaeological investigations took place.
The outlines of the church building, which was already of considerable size for that time, can be seen well in the field today. I had always intended to photograph the place. But the foundations for a photo are not very impressive. I solved the photographic problem by choosing an evening with a beautiful sunset and dramatic clouds to take a picture.
More information about the 'Kirche von Müdehorst' is available in German on the website of the 'Historischer Verein für die Grafschaft Ravensberg e.V.'.
Old church of Müdehorst #1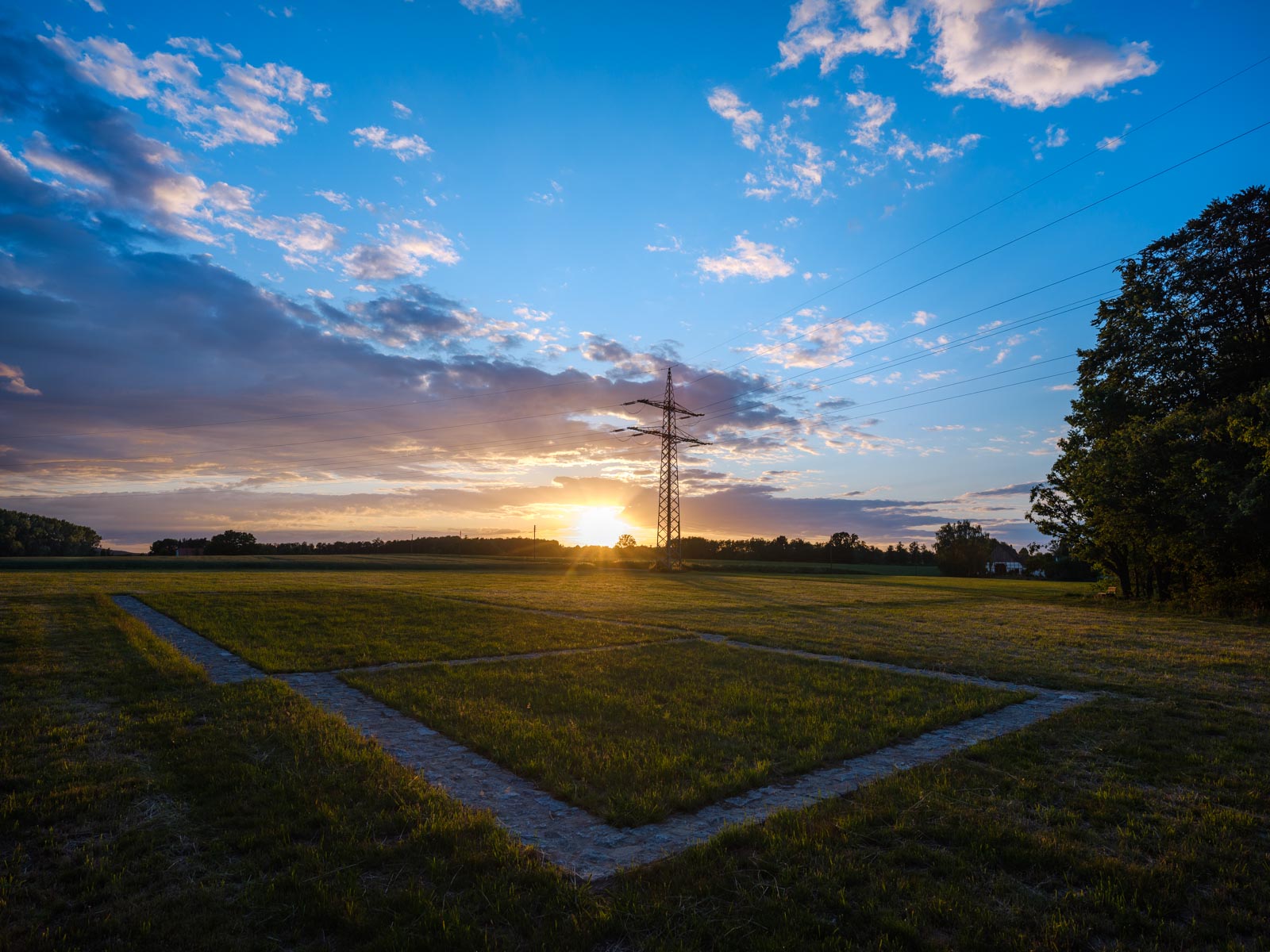 Old church of Müdehorst #2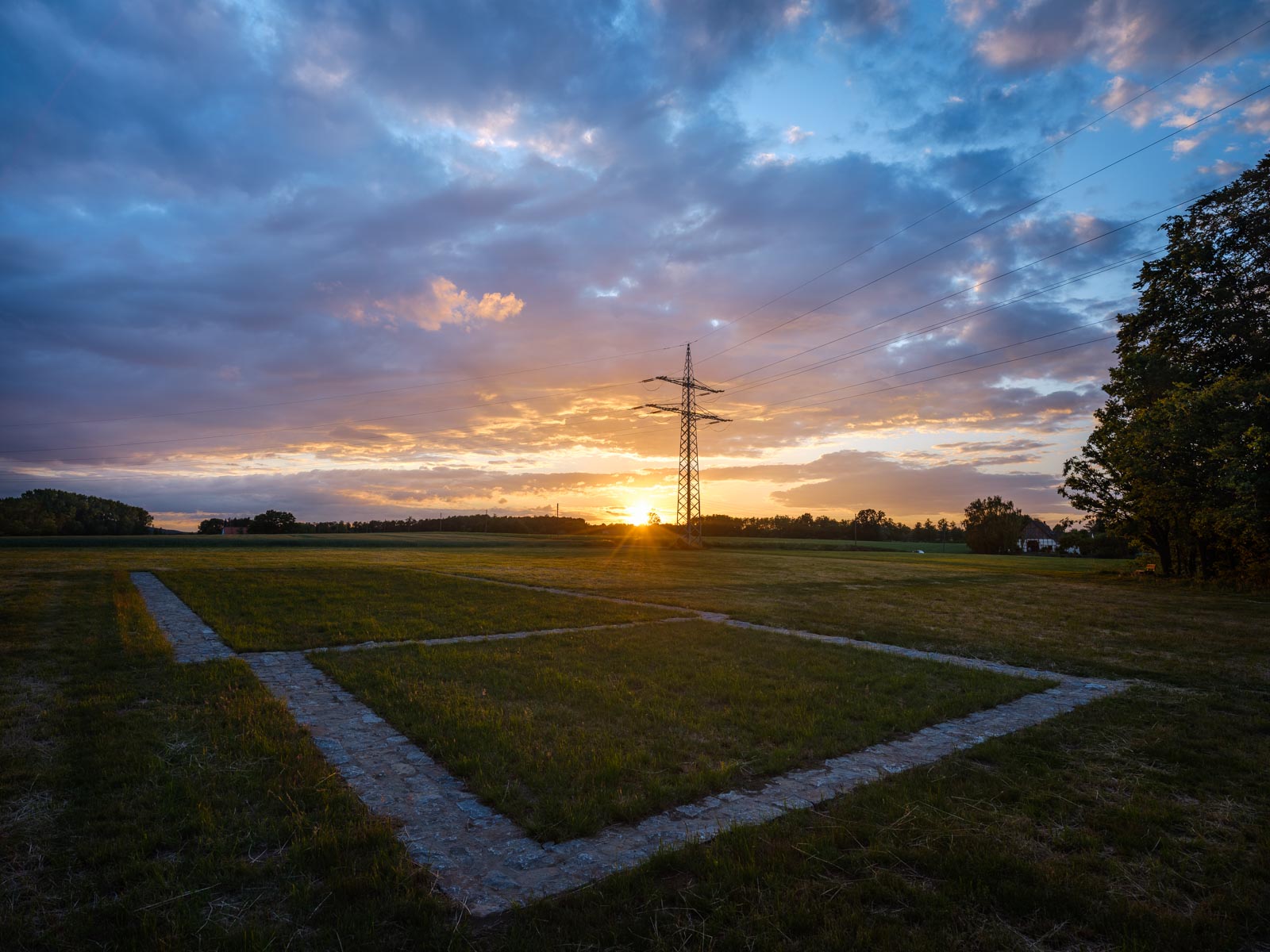 Fields at the church of Müdehorst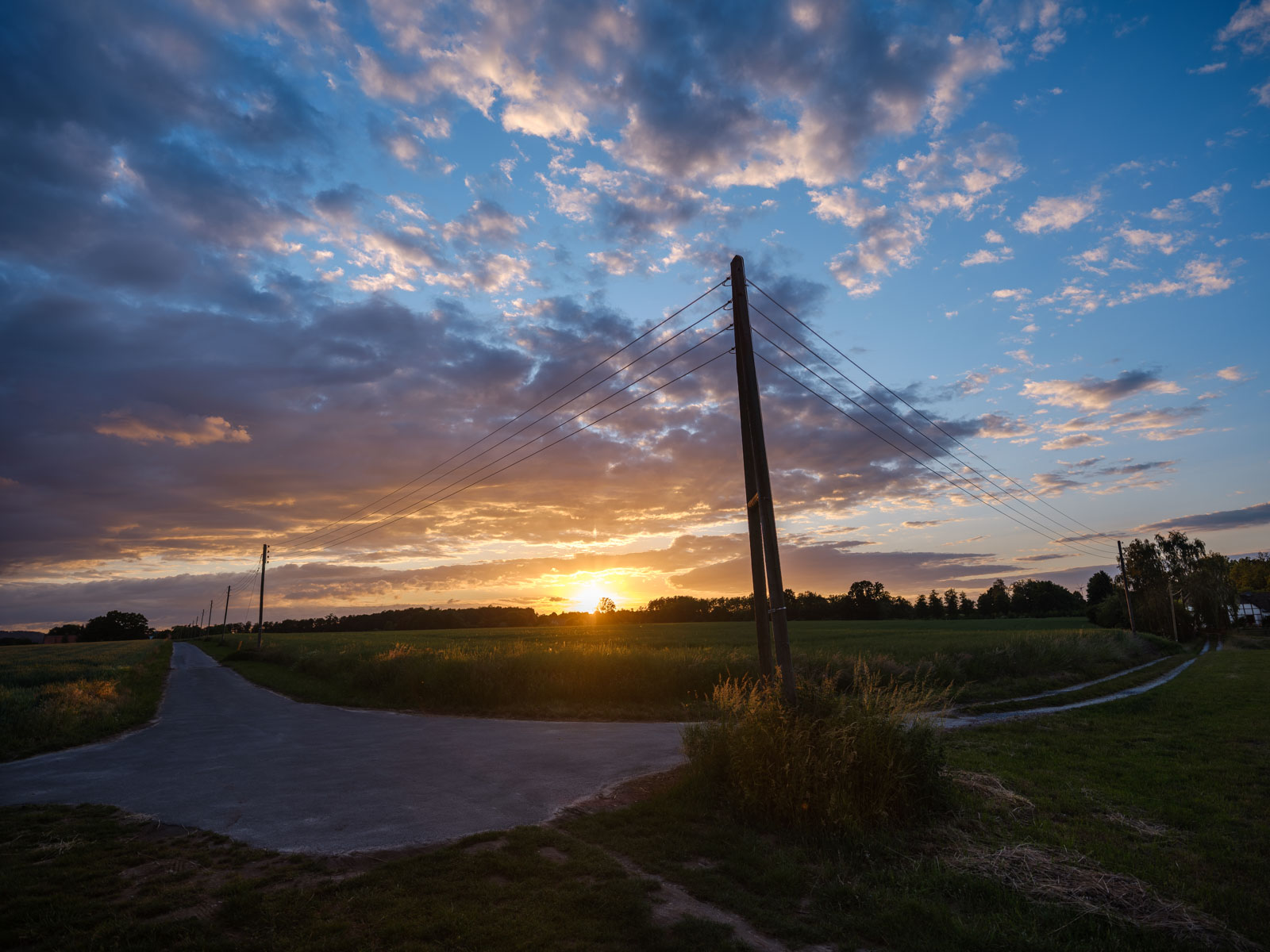 > Nature