01/01/2021
I went to the Stadthalle again this morning. The light show was still there but the weather was a bit different than a week ago. There was a bit of morning fog over the city, which made the light beams stand out particularly well.
In the meantime, I also know what the lighting is all about. It is the Germany-wide 'Red Alert' campaign ('Alarmstufe Rot') with which the event industry wants to draw attention to the massive problems that the COVID 19 pandemic has for this sector. For almost a year now, virtually all major cultural events have been cancelled and this has naturally resulted in a considerable loss of revenue. And this doesn't just affect the artists, it also affects everyone who works to make sure that events and shows can take place at all.
All three pictures were taken with the Fujifilm X-T4 camera and the Fujinon XF 1.4/ 14 mm R lens. Of course, the camera was mounted on a tripod. The exposure times were a around 15 seconds at f/8.
Conference hall (Stadthalle) illuminated on January 1, 2021 #1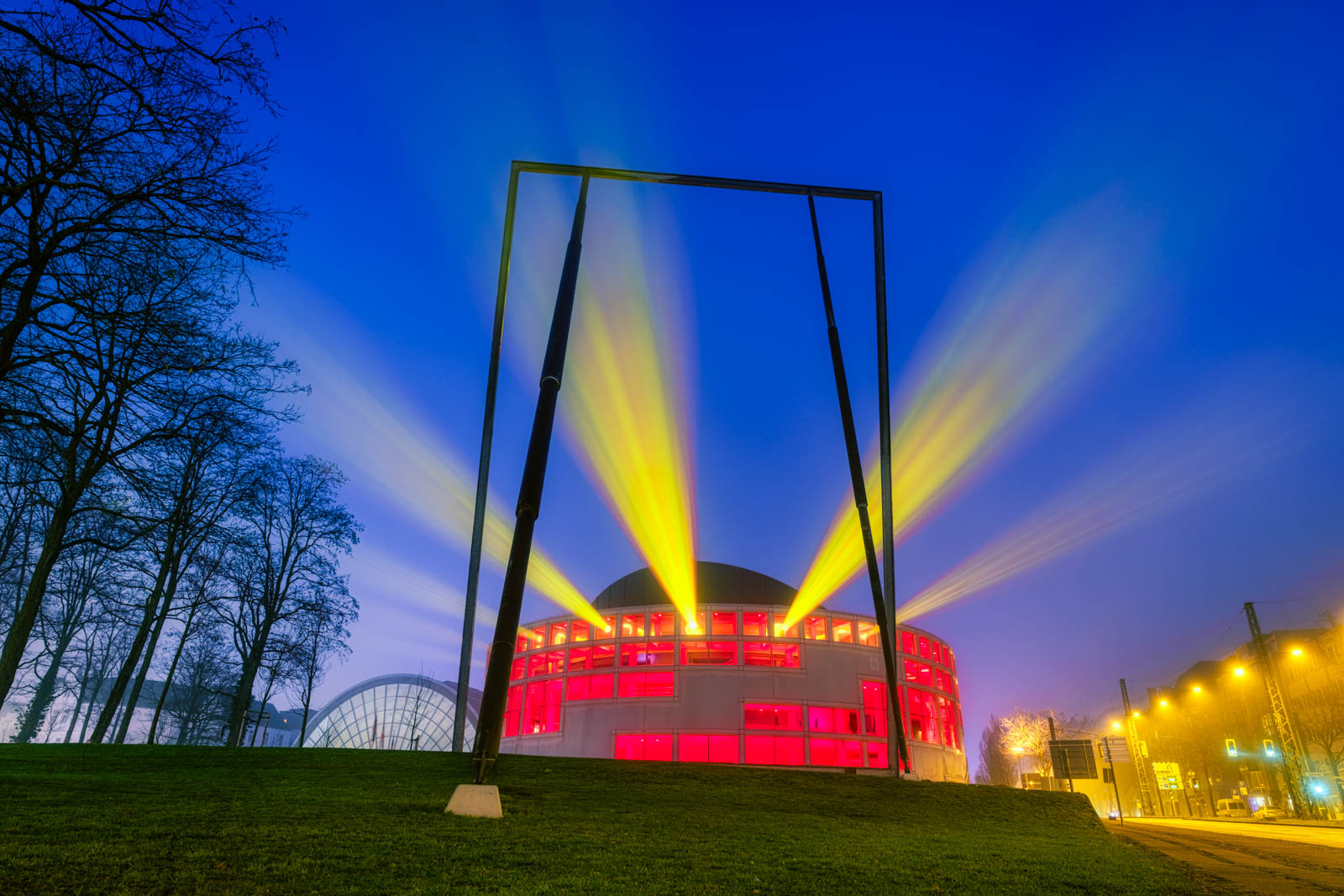 Conference hall (Stadthalle) illuminated on January 1, 2021 #2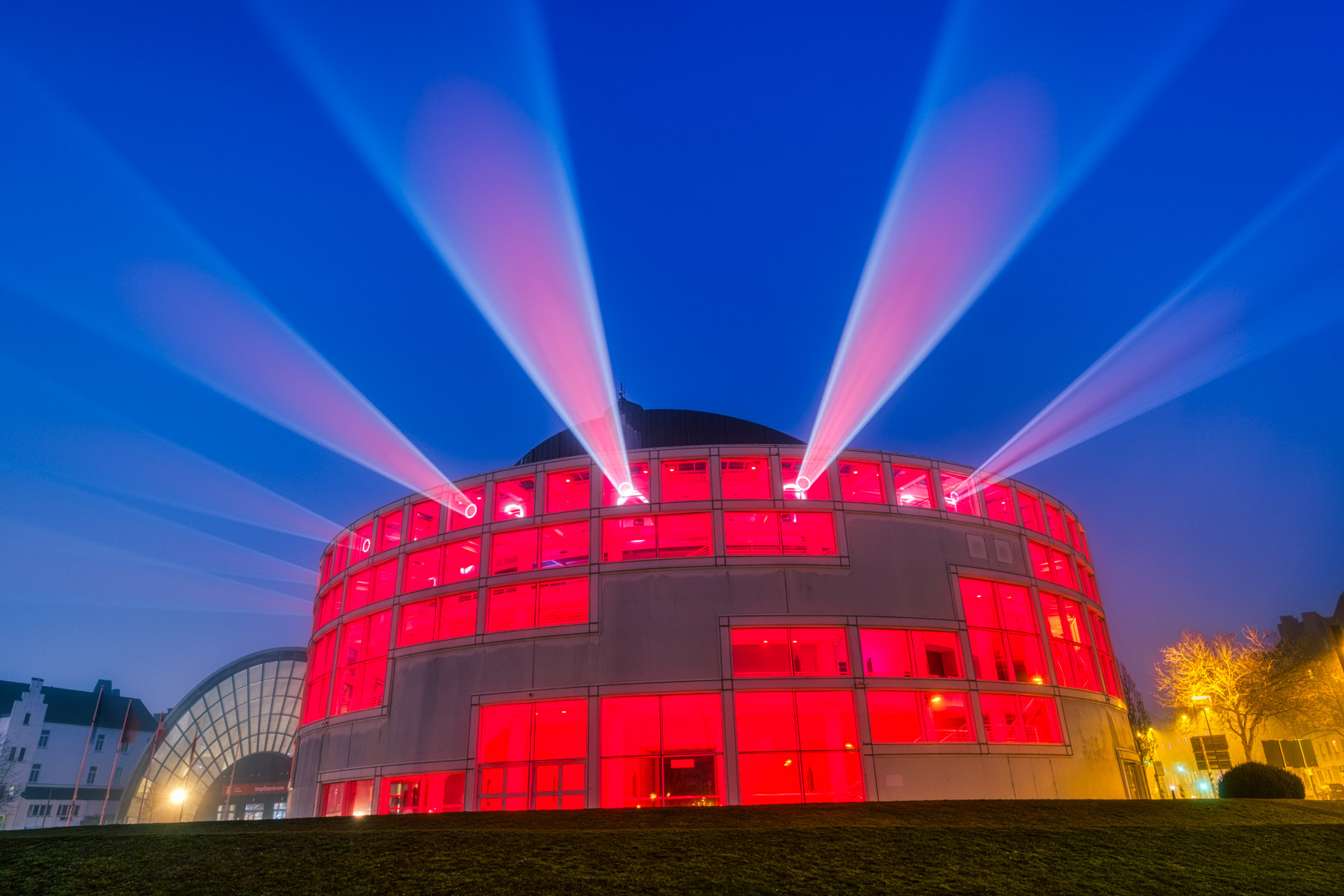 Conference hall (Stadthalle) illuminated on January 1, 2021 #3