12/21/2019
Today, 21 December, the weather was finally nice again in Bielefeld. Early in the morning I set off to the 'Obersee' in the district Schildesche. I think it was worth it. The sunrise and the clouds in late autumn were really nice and I took the opportunity to take some aerial photos.
The 'Obersee' is a reservoir with an extensive park around it and very popular. But at half past eight in the morning there weren't many people out and about. In the background you can see the city center of Bielefeld and the Teutoburg Forest. From the air with the clouds reflected in the water, it almost looks like a toy landscape.
All four pictures were taken with the drone DJI Mavic 2 Pro.
Lake 'Obersee' in late autumn #1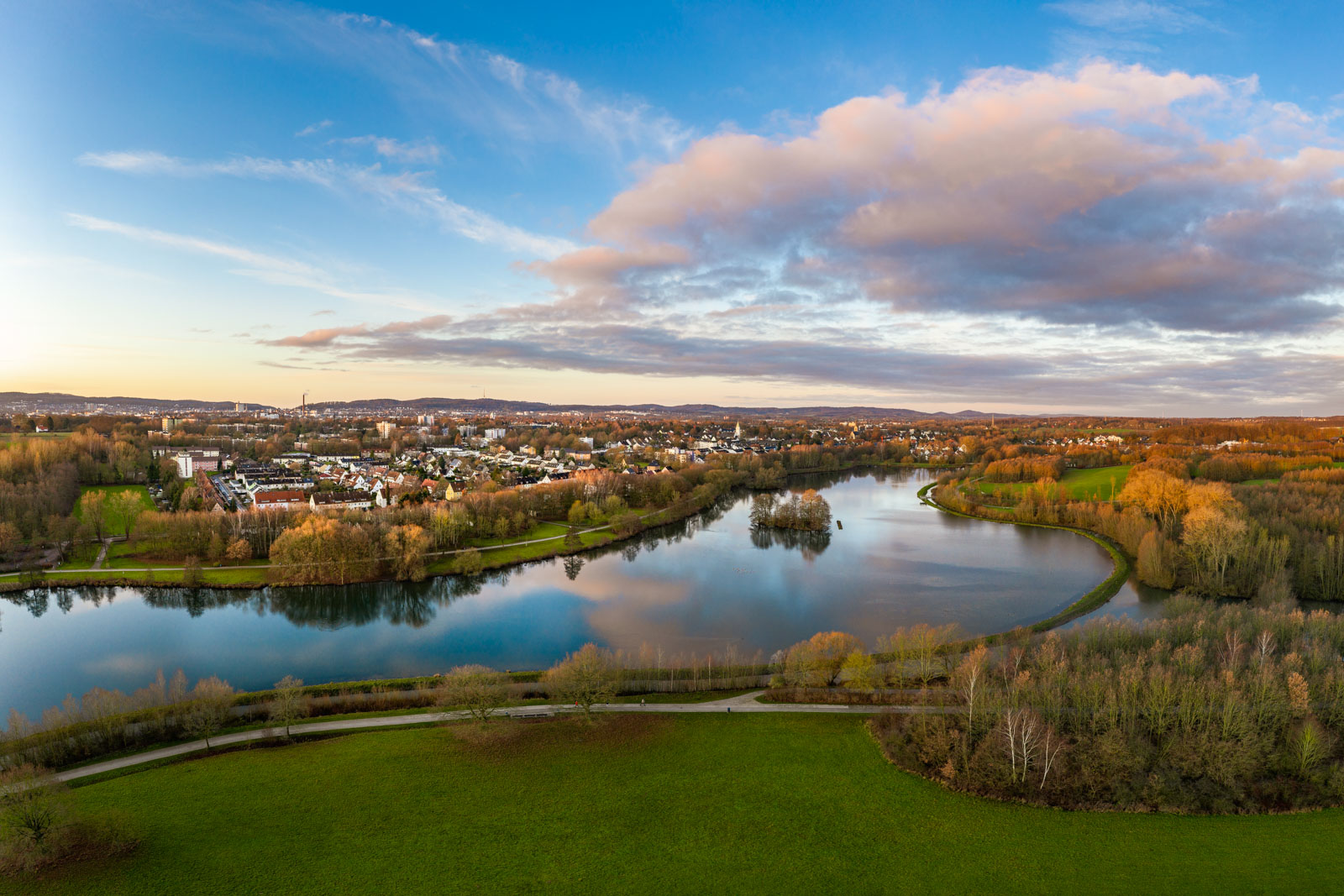 Lake 'Obersee' in late autumn #2

Lake 'Obersee' in late autumn #3

Lake 'Obersee' in late autumn #4

> Nature