08/12/2018
Evening mood in Porta Westfalica. At the Porta Westfalica gorge the River Weser runs through the passage between the mountain chains of the 'Wiehen Gebirge' (Wiehen Hills). It is the natural northern gate to the region of Westphalia and since ancient times it has an important meaning as a trade route connecting northern and eastern Germany with the with the major cities on the River Rhine. A monument of the German Emperor and King of Prussia Wilhelm I was erected on a hill on the banks of the River Weser in the 19th century. 
Porta Westfalica on the River Weser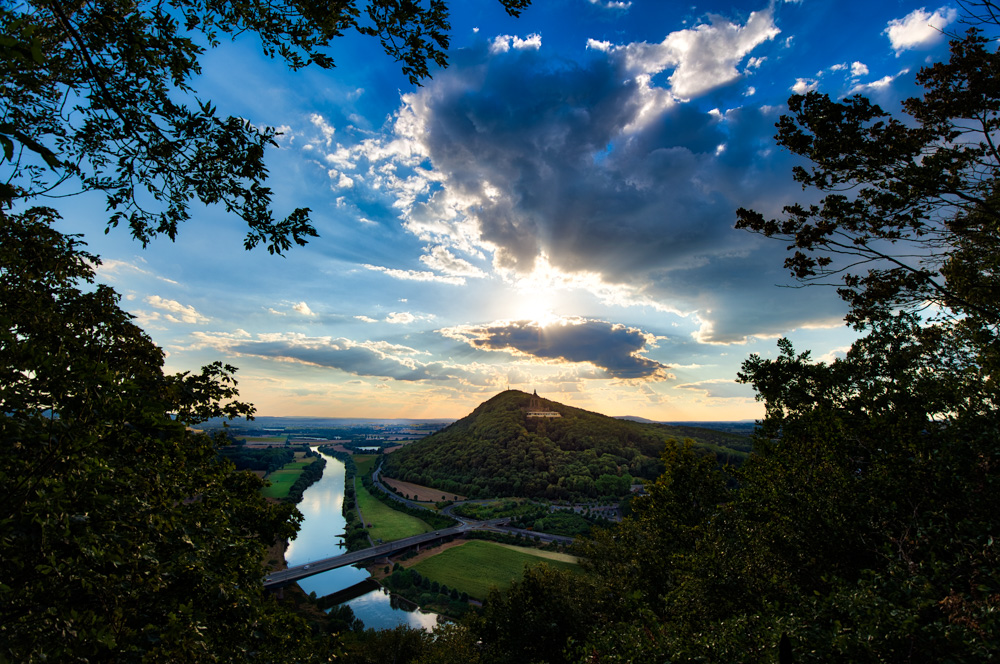 River Weser on a summer evening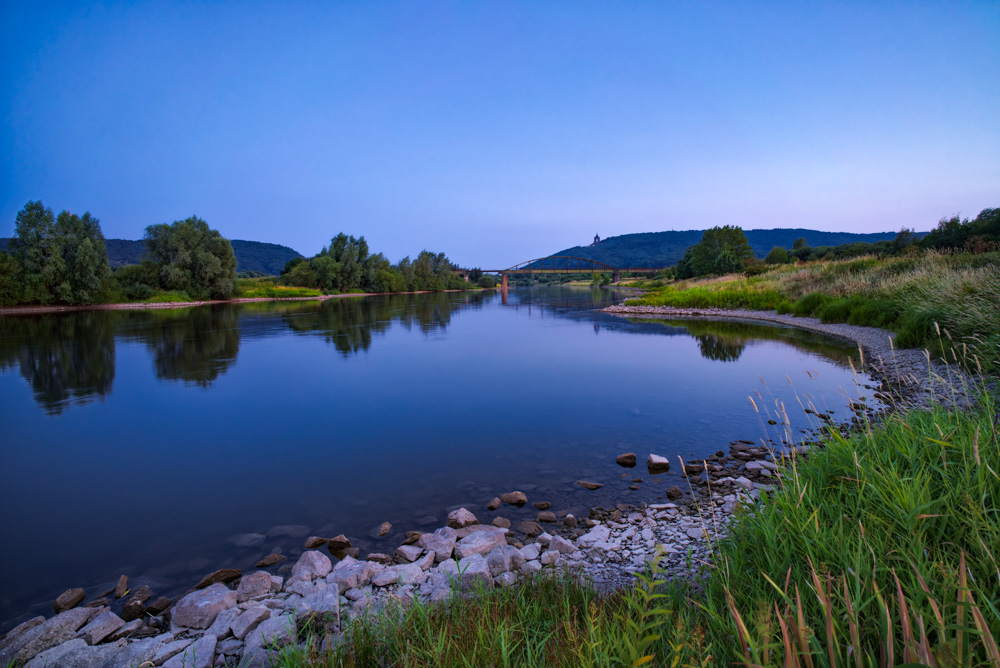 > Nature
08/06/2018
A photo gallery from this years BMX festival and contest on Kesselbrink (Bielefeld, Germany) on August 4 & 5, 2018.
Bielefeld City Jam 2018 #1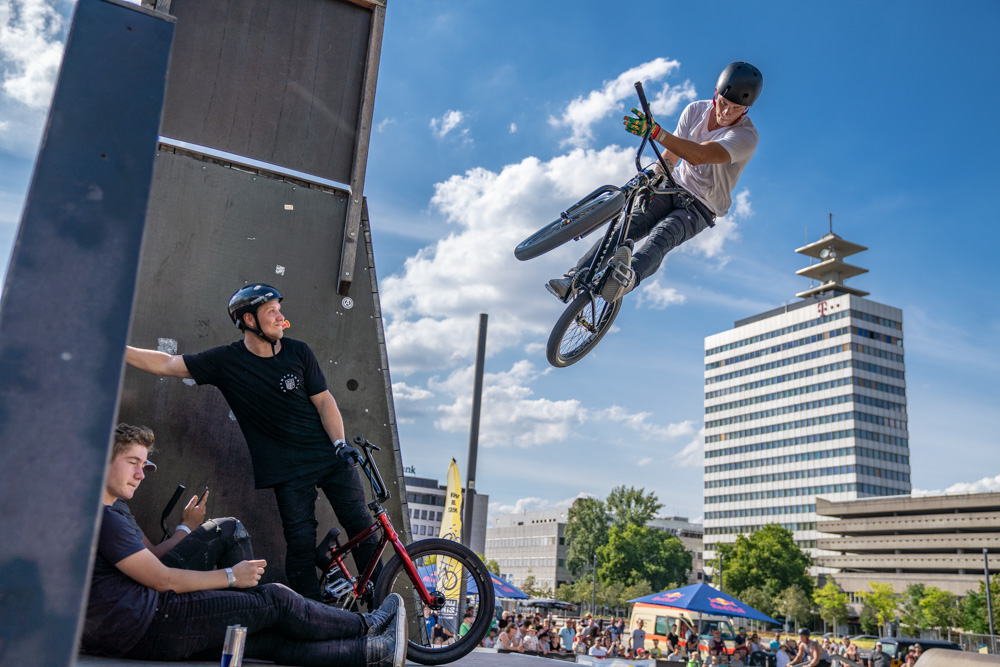 Bielefeld City Jam 2018 #2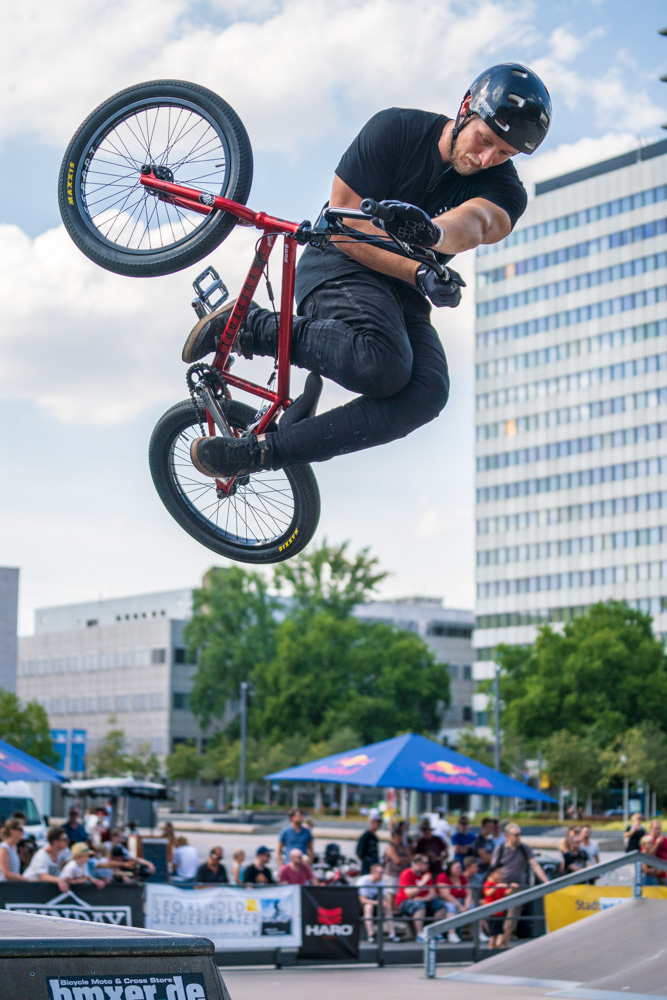 Bielefeld City Jam 2018 #3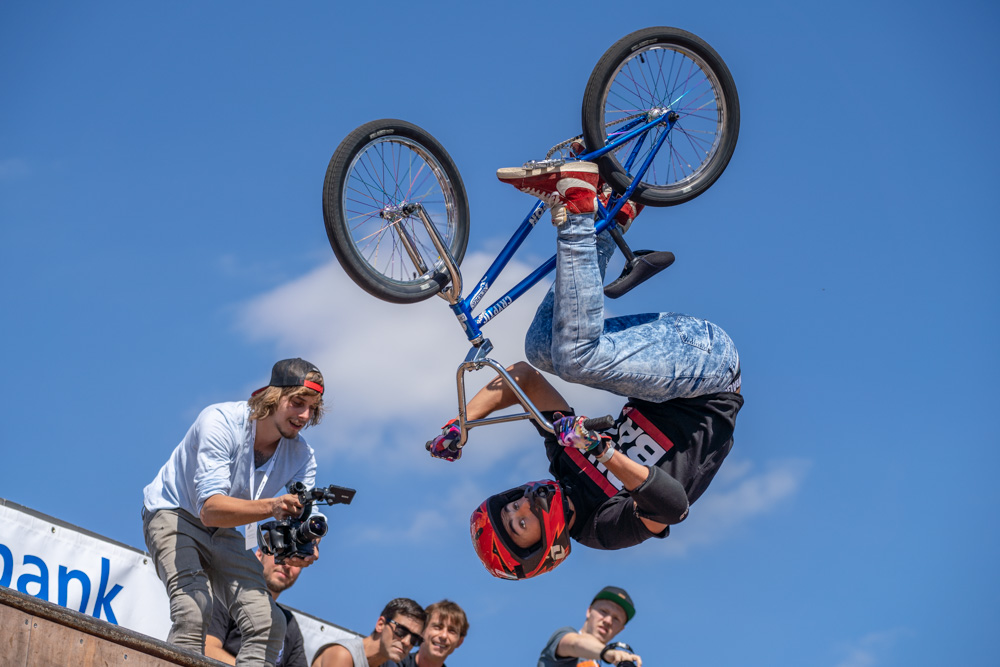 06/21/2018
Another photo of Bielefeld's most famous attraction: Sparrenburg Castle. The picture was taken half an hour after sunset on a June evening. The tower lighting was already switched on and also the weather played along. Although the picture is not very original, the opportunity was just too good not to use it for a photo.
Sparrenburg Castle after sunset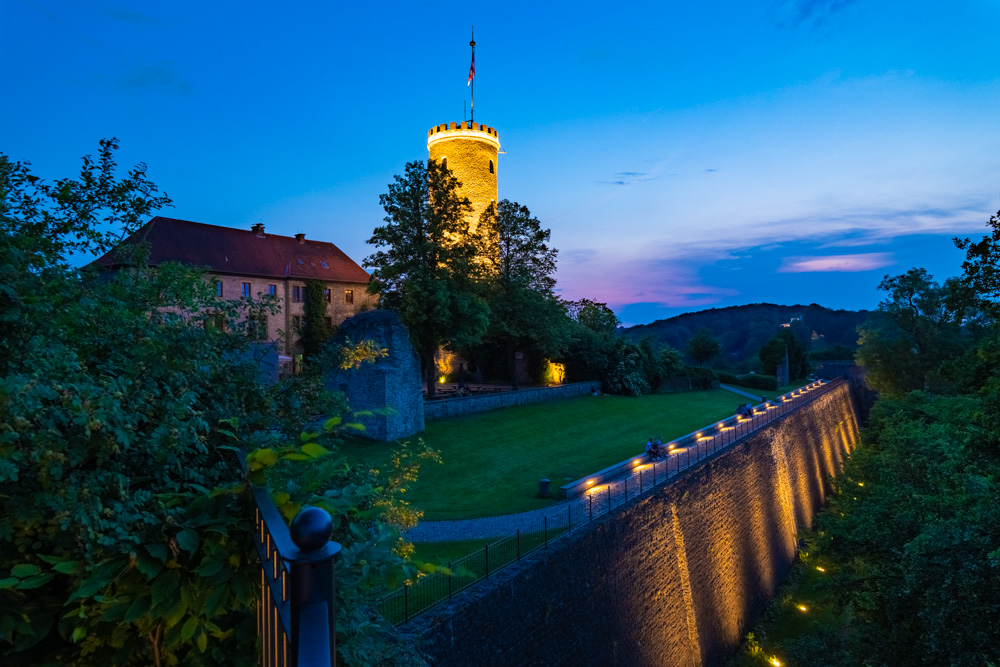 06/09/2018
Germany was not always an industrial nation. As late as the 19th century, most of the German population lived in the countryside. The Open-Air Museum in Detmold gives an insight into the rural life of the people of Westphalia. On display are farms from different eras and the typical way of life and the activities of the people. The open-air museum is maintained by the Landschaftsverband Westfalen-Lippe and is always worth a visit.
Historic Farmhouse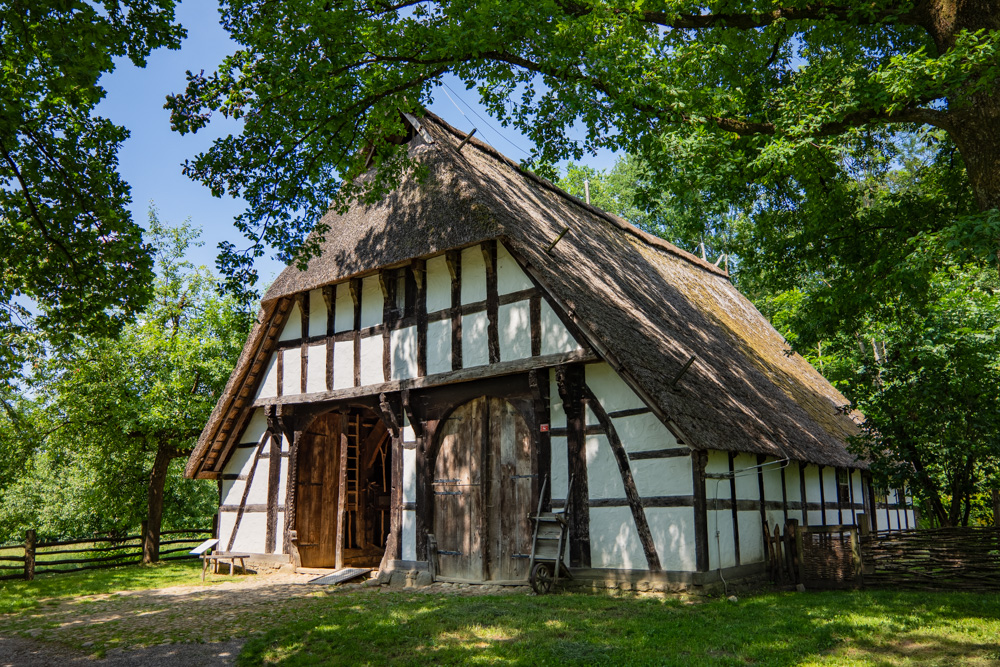 Palour in a farmhouse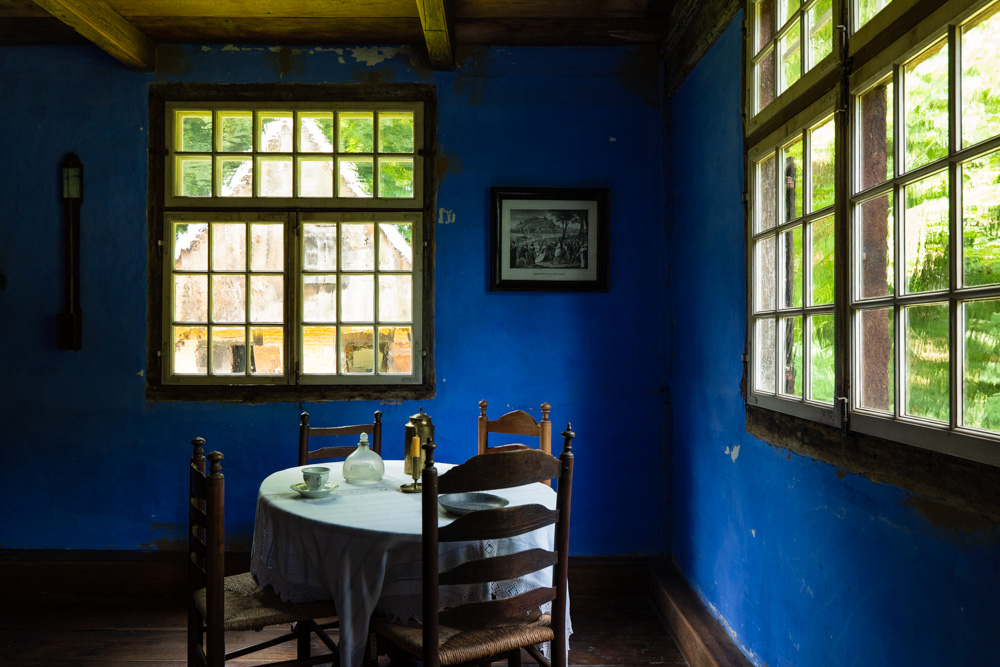 Timbered barn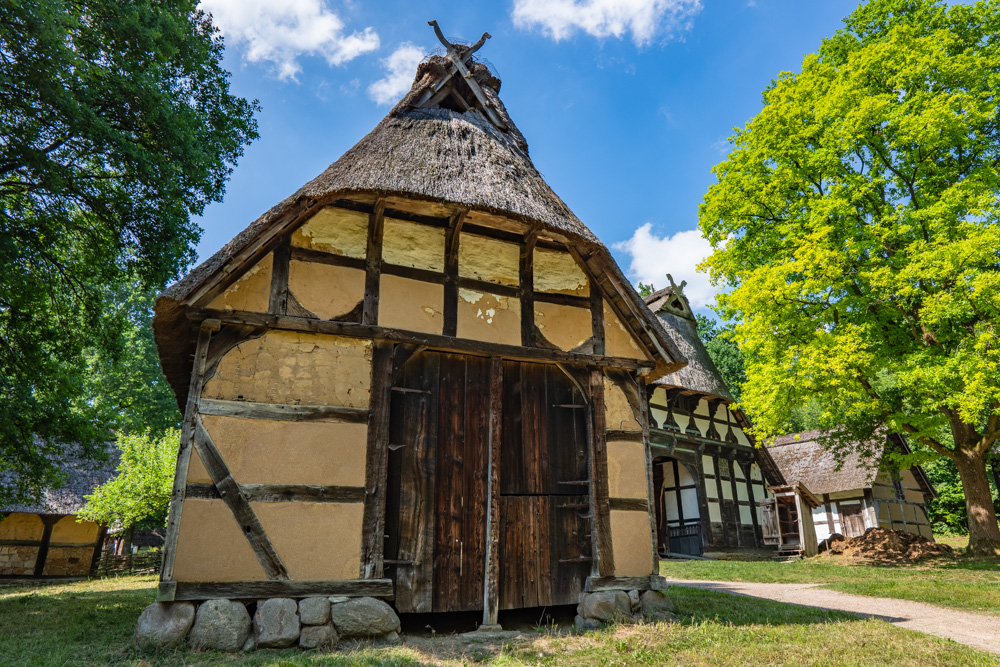 > Travel