11/01/2017
Silhouette at 'Breite Straße' after a rain shower in Bielefeld (Germany). Towers of 'Neustädter Marienkirche' und 'Sparrenburg Castle' in the background.
Silhouette - Breite Straße (Bielefeld)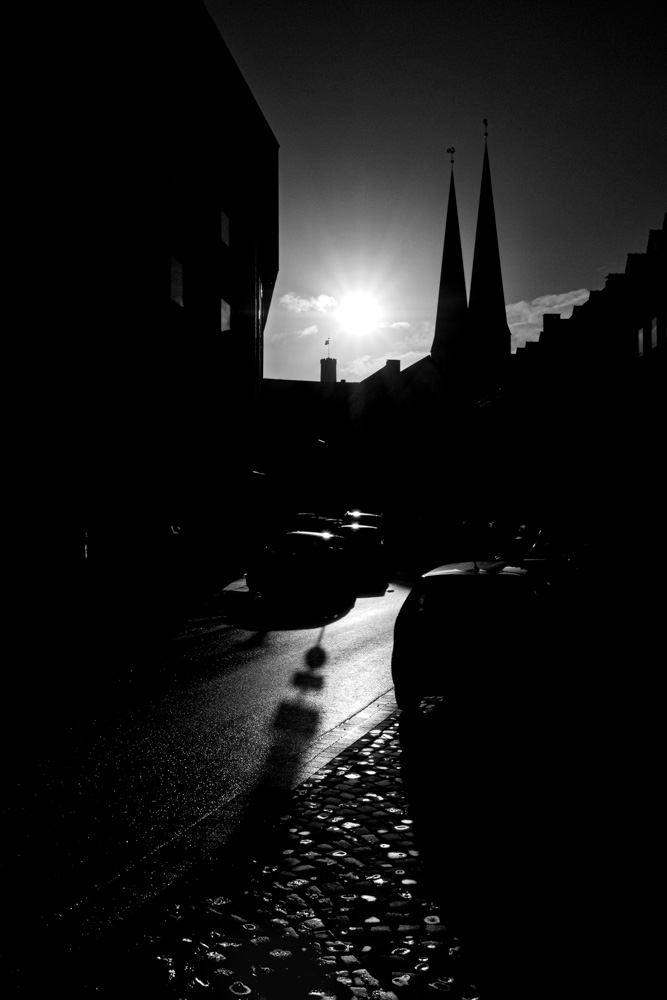 10/04/2017
Landscapes with tram a few minutes after sunset at Bielefeld's loneliest tram stop 'Buschbachtal' in the district Milse. It is planned to create a new residential area in the future. Until then, the stop is quite alone in the fields.
Landscape with tram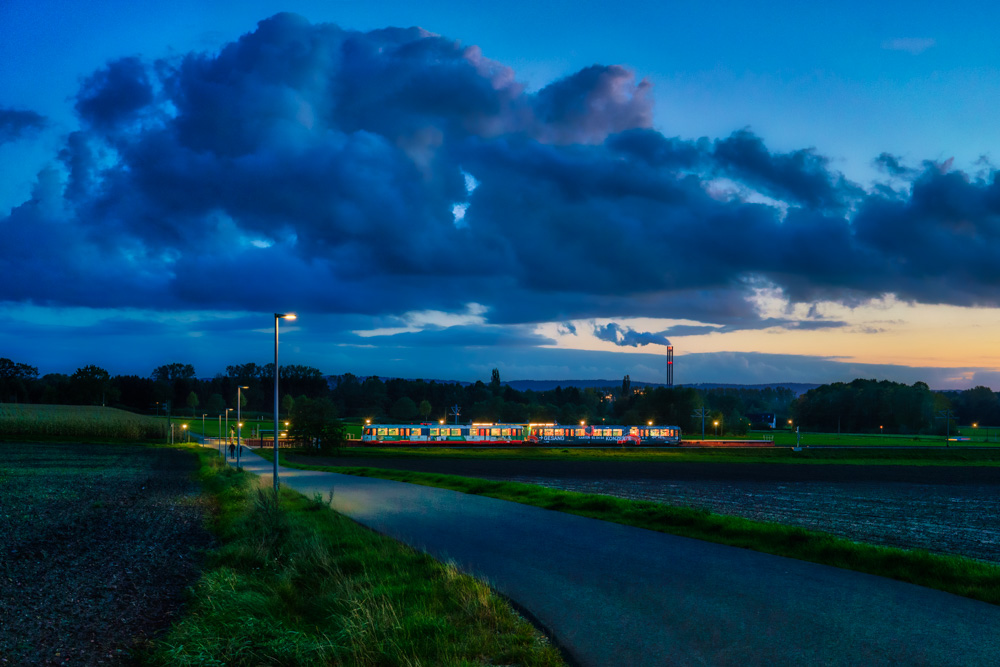 > Nature
10/02/2017
Two photographs from the 'Viadukt', a railway bridge in Bielefeld-Schildesche. The oldest part of the bridge was build in the 19th century by the 'Köln-Mindener Eisenbahn-Gesellschaft' (Cologne-Minden Railway Company). The 'Viadukt' was unter heavy attacks during World War II and 16 of the original 28 arches have been destroyed. The bridge is the most famous landmark of the Bielefeld district of Schildesche.
Railway bridge at lake Obersee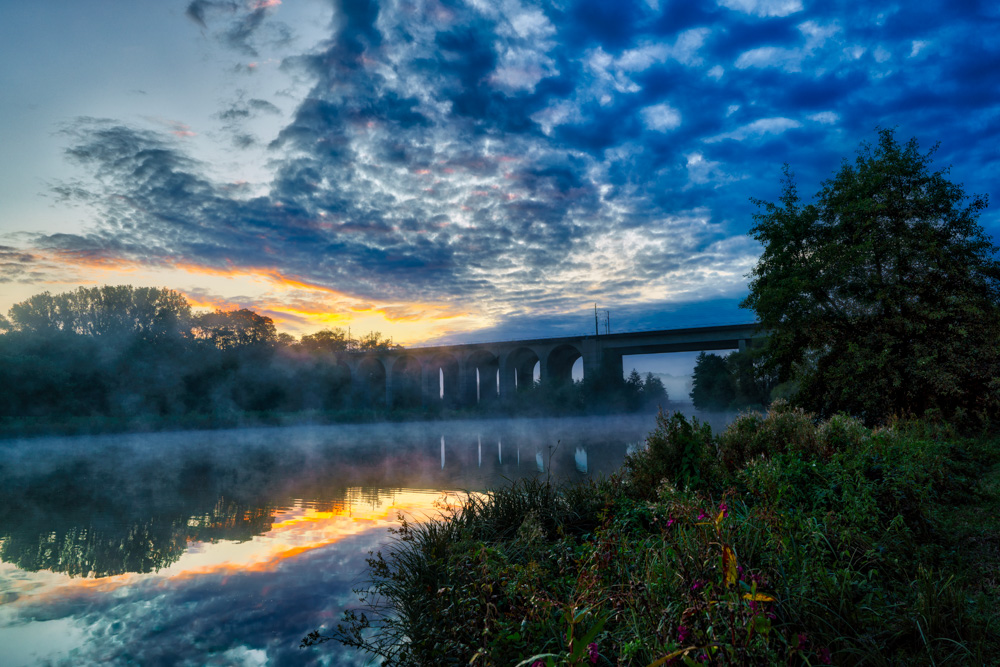 Night train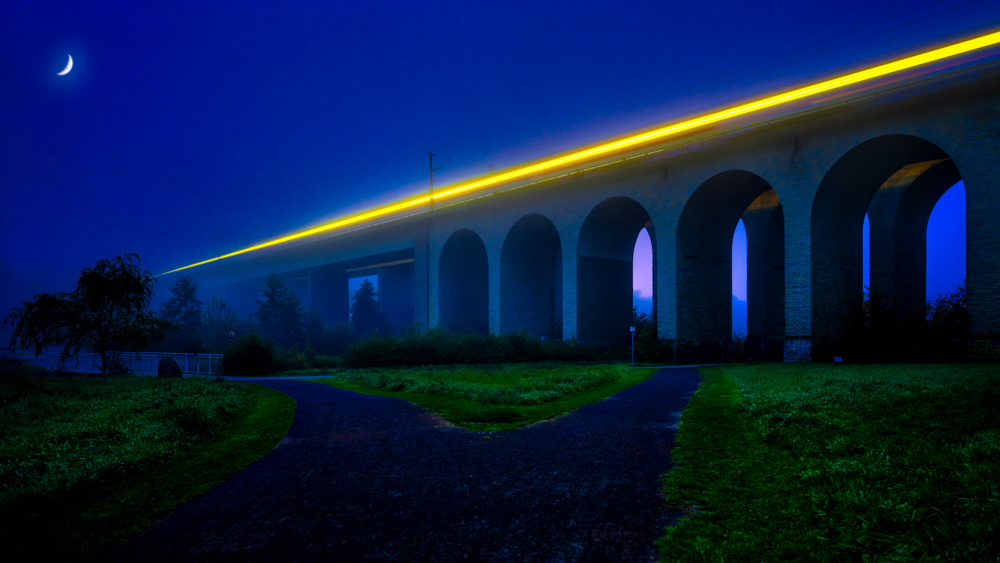 > Nature
10/01/2017
Sunrise on October 1, 2017 at the Farmhouse Museum (Bauernhaus-Museum) in Bielefeld. The museum located in the Teutoburg Forest shows rural life as it was in East Westphalia before industrialization. Established in 1917 it is one of Germanys oldest open-air museum. Not very big but very nicely designed. And it's a perfect spot for a photo or two in early October!   
Farmhouse Museum #1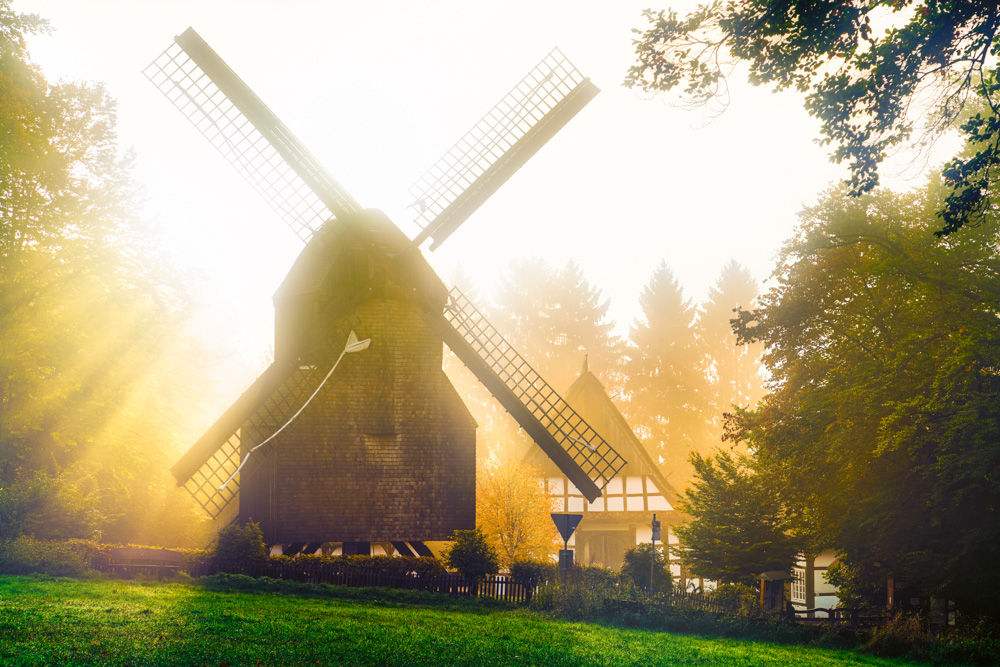 Farmhouse Museum #2