04/28/2018
Various photos of a morning walk in Bielefeld. All captured with the Leica CL and the Vario-Elmar-TL 1: 3.5-5.6 / 18-56 mm.
Railway signals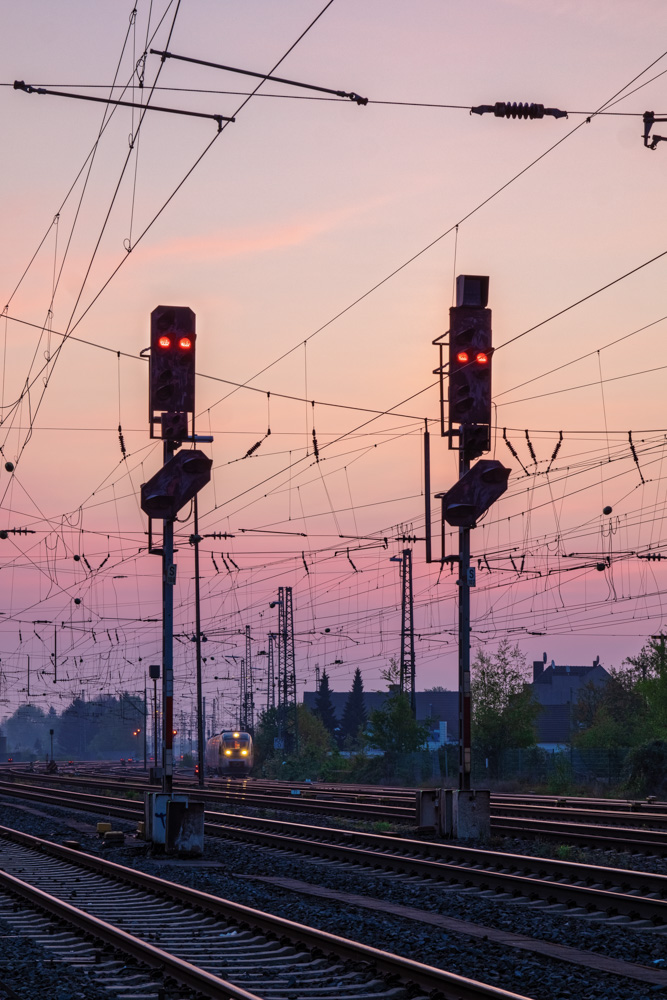 Silhouette with traffic light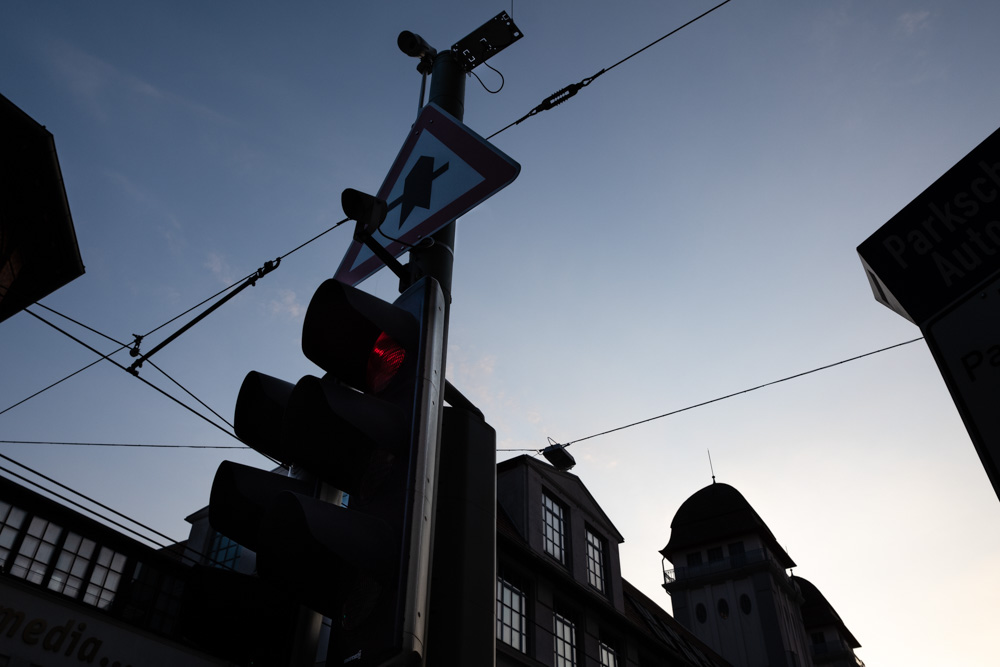 Shadow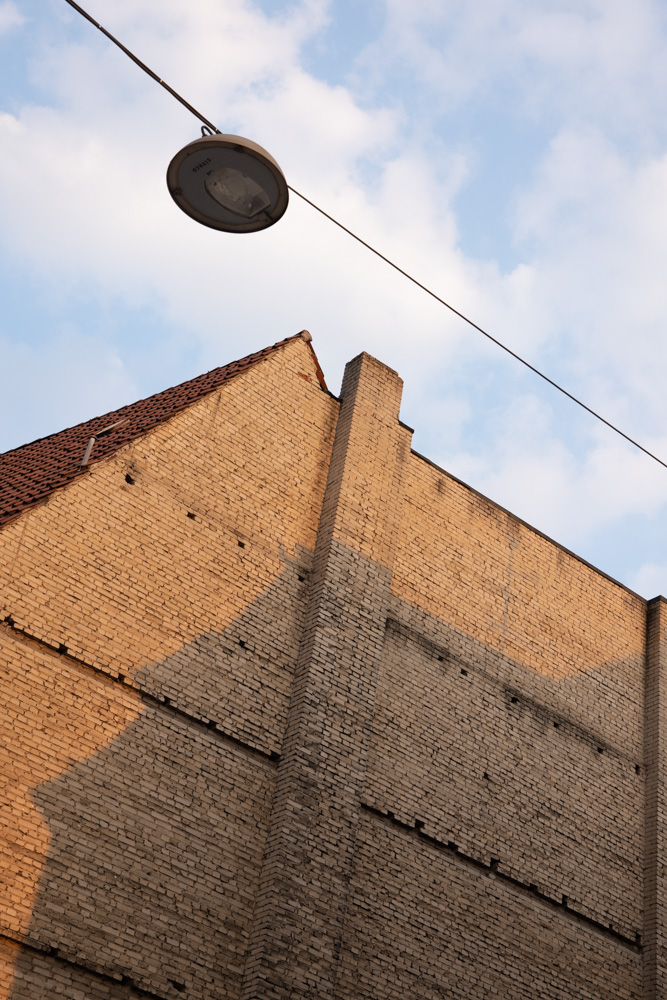 04/01/2018
More highway colors: Evening in late March at the newly build 'Autobahn A33' (Highway A33) in Bielefeld-Brackwede. This photo was taken with one of my favorite lenses, the Zeiss Batis 25 mm. The traffic is not very high yet. For the photo that was an advantage because the light trails stand out particularly well against each other. To darken the sky I used a ND gradient filter.
Highway A33 (Bielefeld-Brackwede)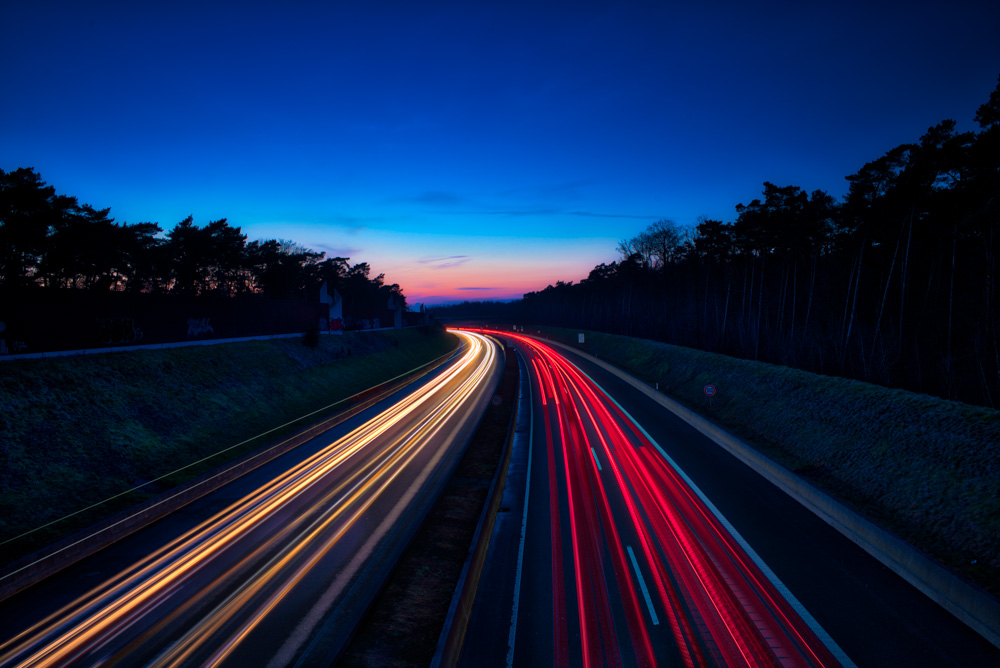 > Nature
03/19/2018
Blue hour at the Bielefeld Central Hospital (Klinikum Bielefeld-Mitte) on a March evening after sunset. Photographed from the roof of a new car park at the 'Oelmühlenstraße'.
Central Hospital (Klinikum Bielefeld-Mitte)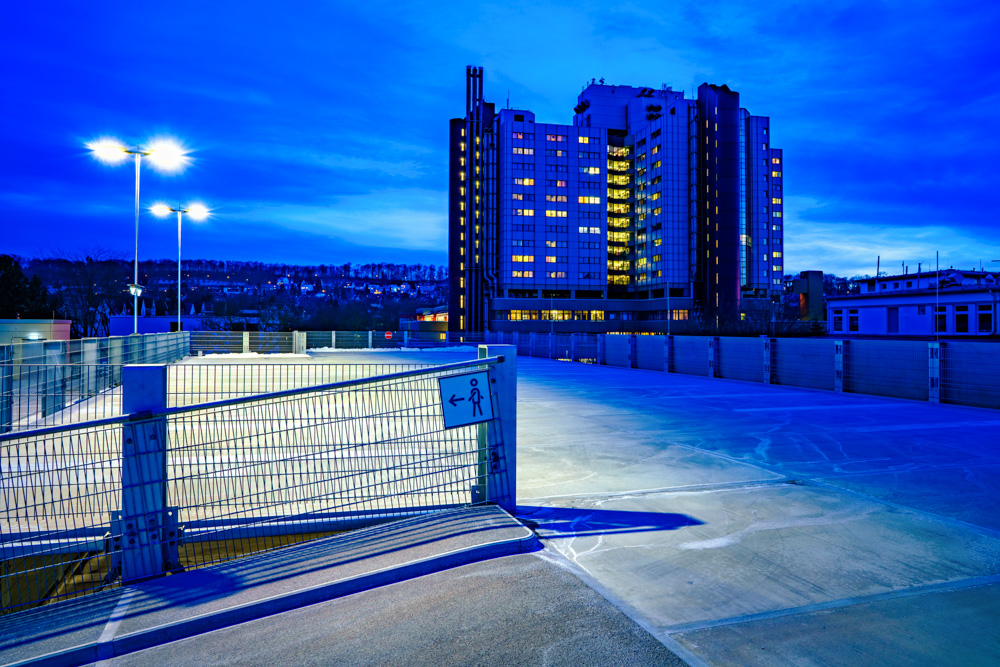 03/18/2018
Highway A2 (Autobahn A2) at Bielefeld-Sennestadt early in the morning before sunrise. The highway leads here through the Teutoburg Forest. This part of the route is known as 'Bielefelder Berg' and because of the speed camera a bubbling source of money for the city administration.
Highway A2 - Bielefelder Berg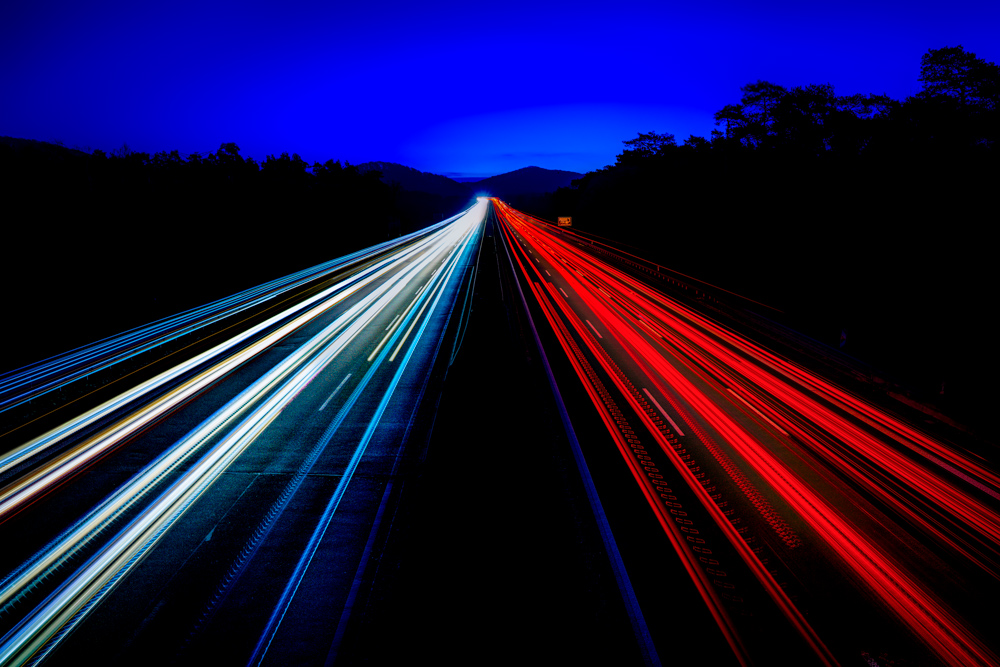 > Nature