10/13/2019
Last weekend I went to the 'Tierpark Olderdissen' in Bielefeld again. During this visit I have dedicated myself photographically exclusively to the Eurasian lynxes. Now in autumn you have a better view into the enclosures, because the vegetation is not so dense anymore. And of course the autumnal foliage matches the fur ferns of the lynxes.
All photos were taken with Sony's new SEL 5.6-6.3 / 200-600 mm G OSS telephoto zoom lens. In my opinion, the focal length range is ideal for animal photography.
Eurasian lynx #1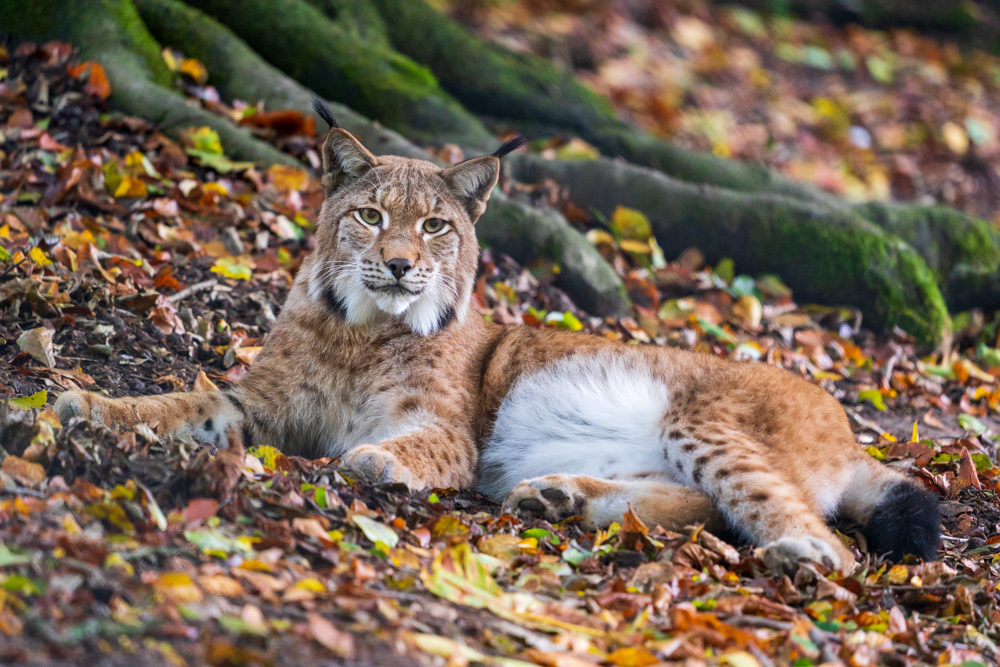 Eurasian lynx #2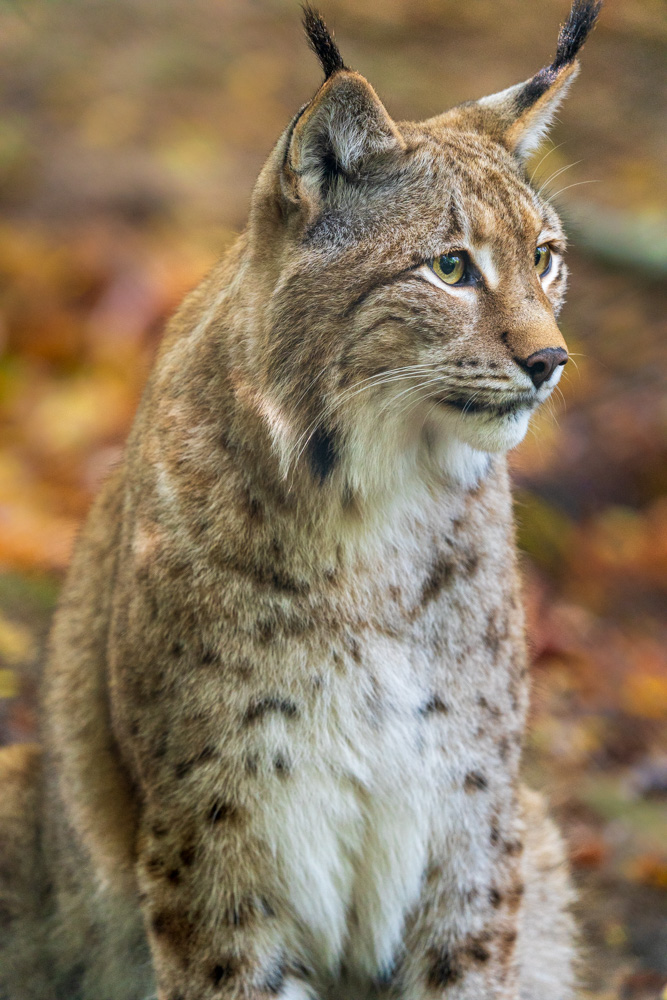 Eurasian lynx #3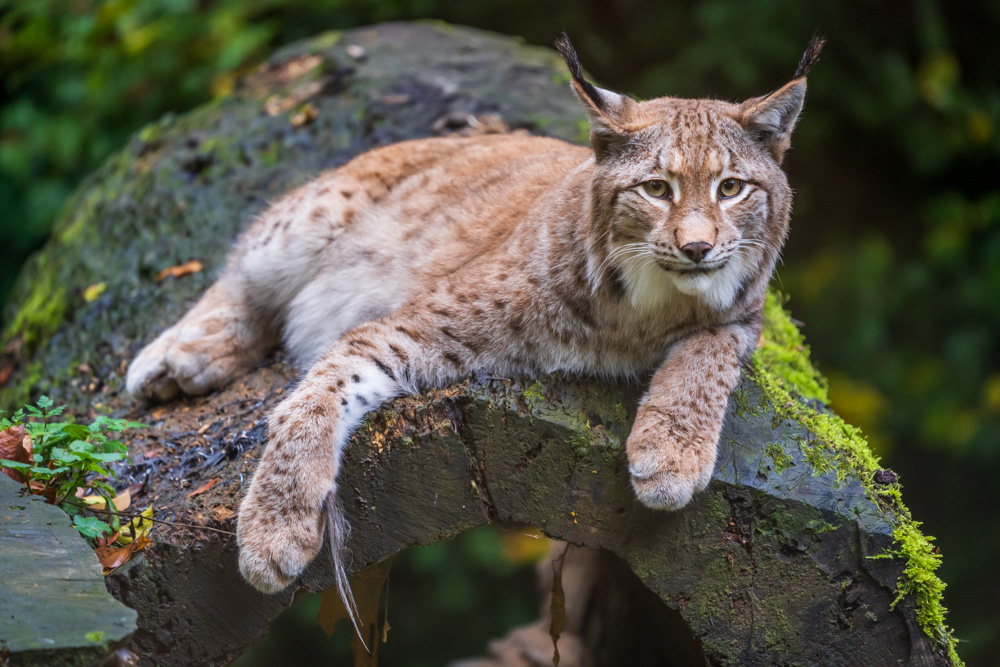 Eurasian lynx #4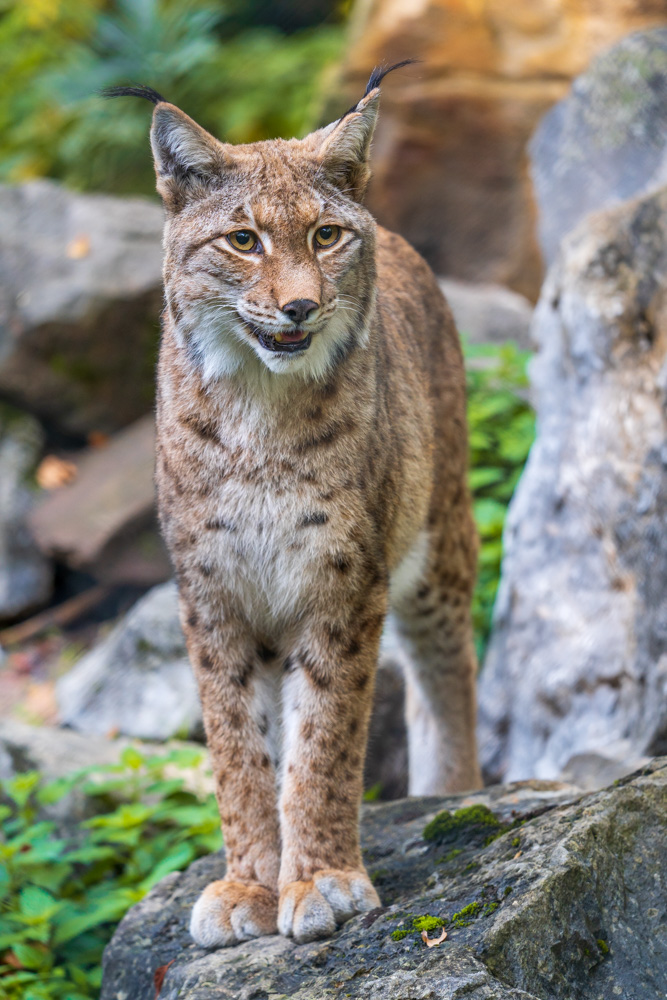 Eurasian lynx #5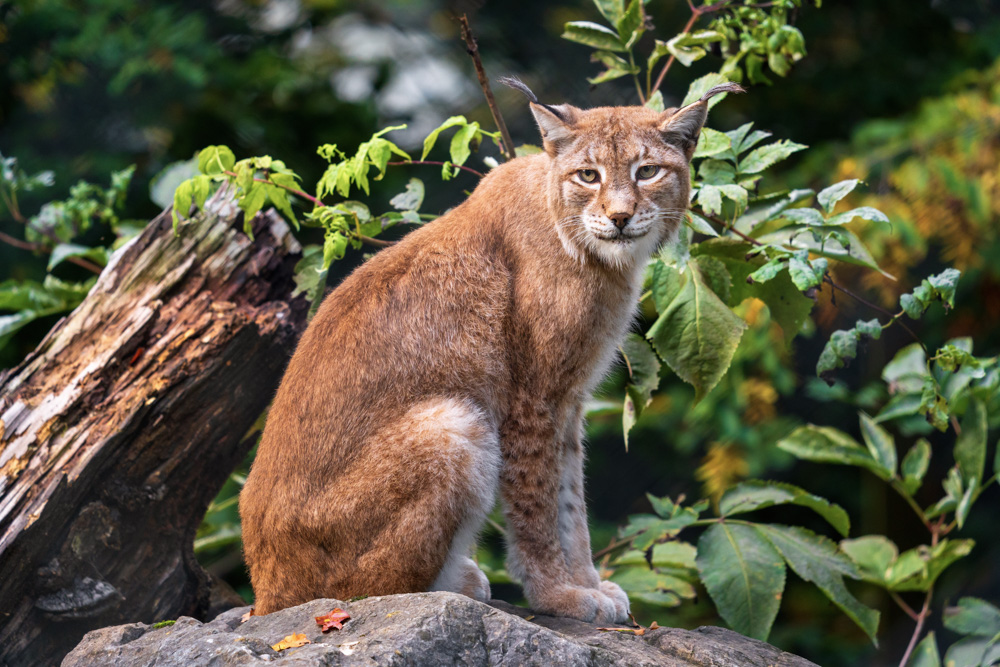 10/04/2019
The time of flowers and blossoms is slowly coming to an end this year. In the Botanical Garden in Bielefeld, however, some asters still bloom and in the rain the colours look particularly beautiful.
Asters in the rain #1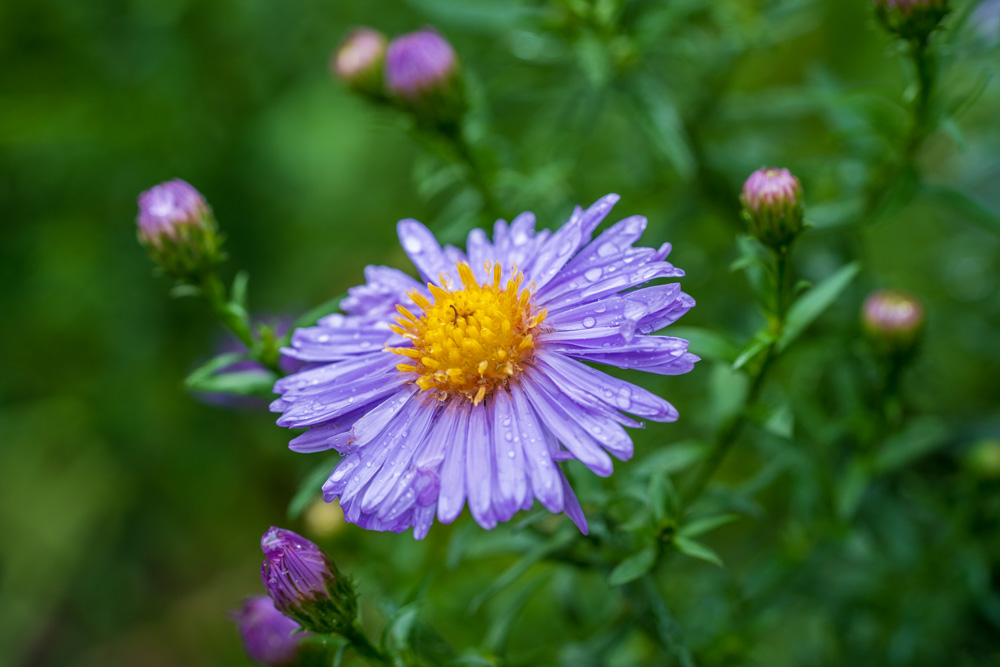 Asters in the rain #2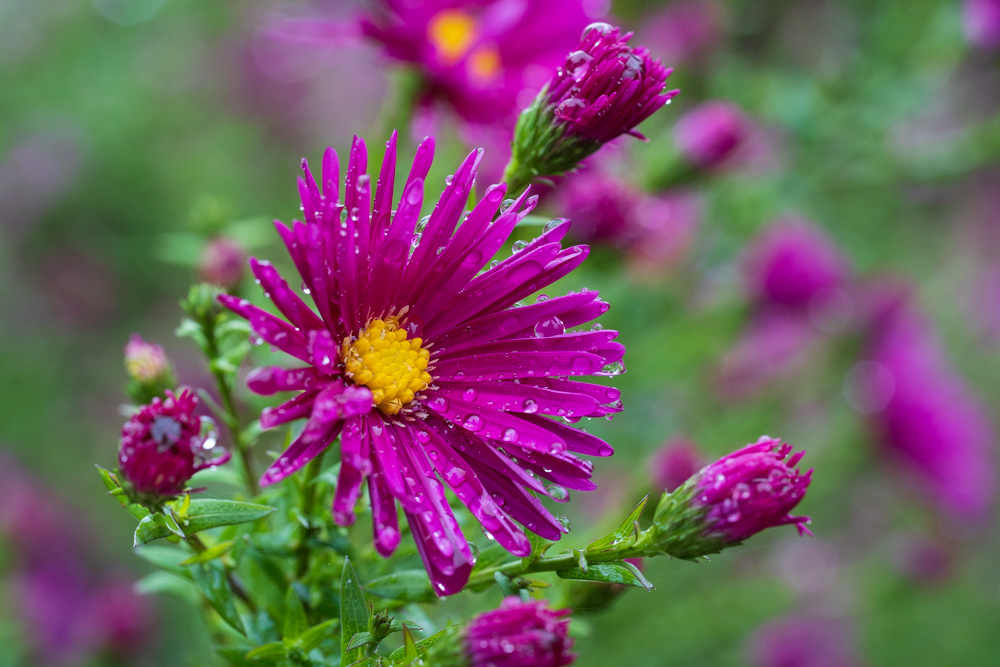 Asters in the rain #3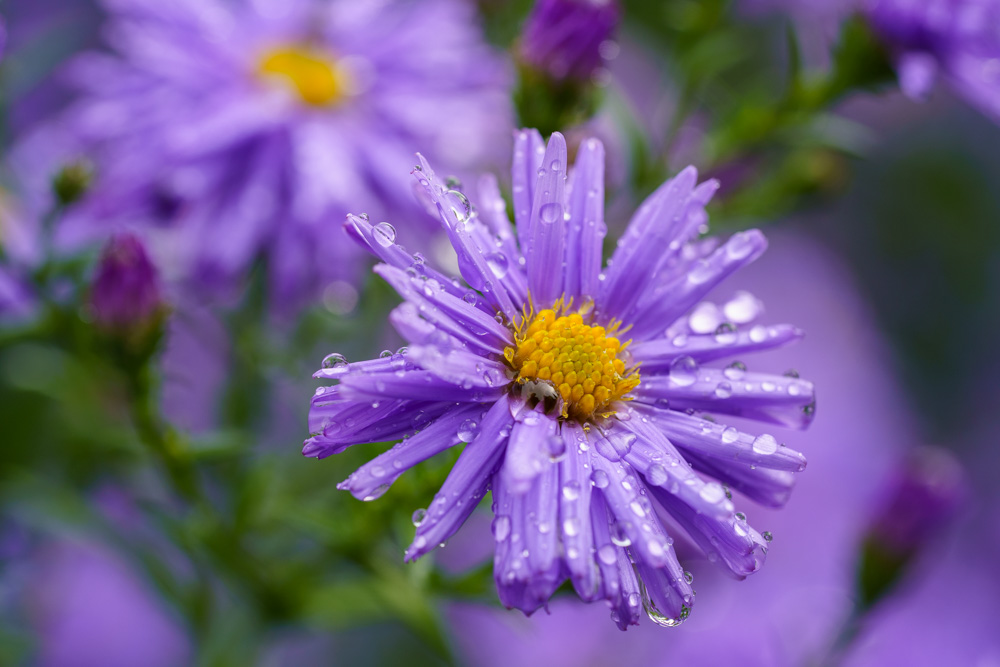 > Nature
09/25/2019
In the last week I was once again on the road in terms of landscape photography. In the fields very close to the farm 'Meyer zu Eissen' I took the following three pictures. But the photos are not taken on the same day.
The second picture - a panorama - is composed of five single pictures. I think it brings out the vastness of the landscape particularly well. All three pictures were taken with the Sony Alpha 7III and the Sony SEL 4/ 12-24 mm G lens.
September morning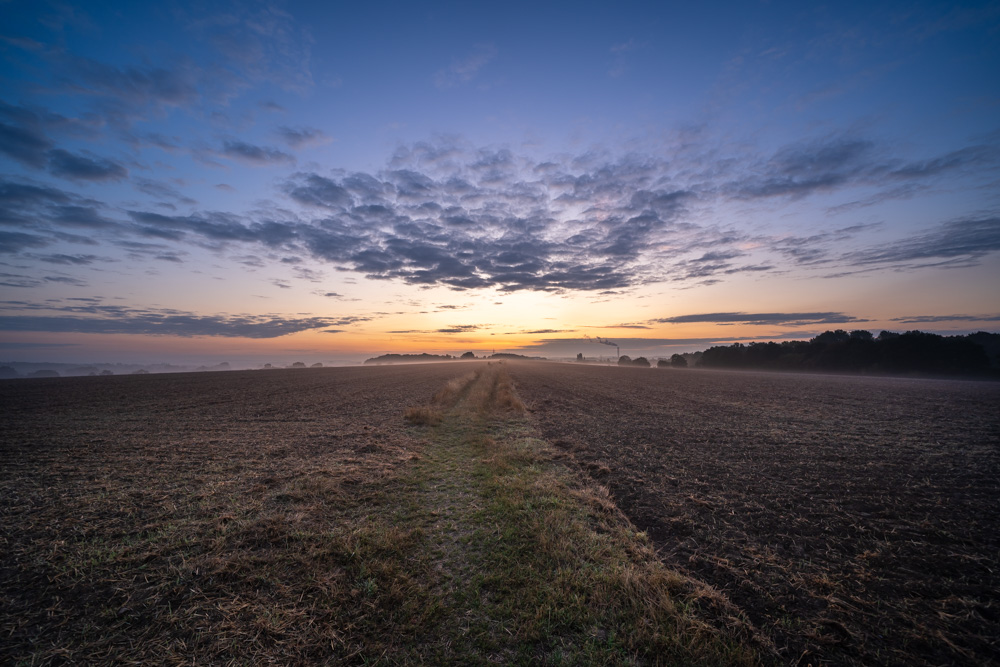 September morning - Panorama

First sunlight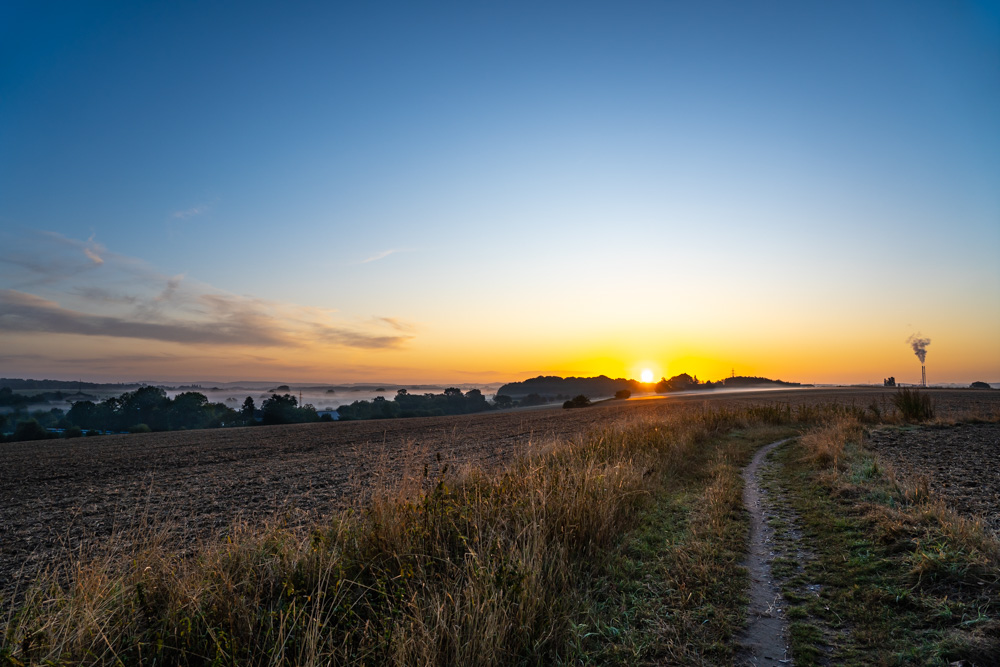 > Nature
31/08/2019
Today I was once again very early out on the road. While the daytime temperatures at the end of August are still high, it is already cooling noticeably at night. These are the best conditions for landscape photography, because the chances are good that there will be haze over the fields early in the morning. And today it worked quite well.
Between five and seven o'clock I was on my way in the fields of the 'Johannisbachaue' between the two districts of Schildesche and Baumheide in Bielefeld.
Break of dawn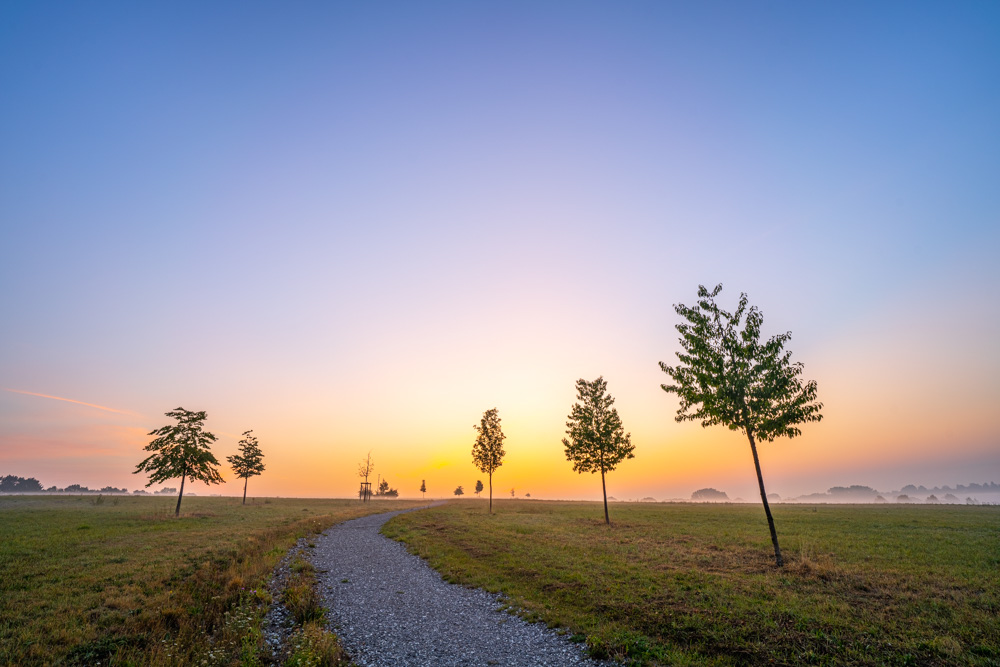 Glacial erratics on a hilltop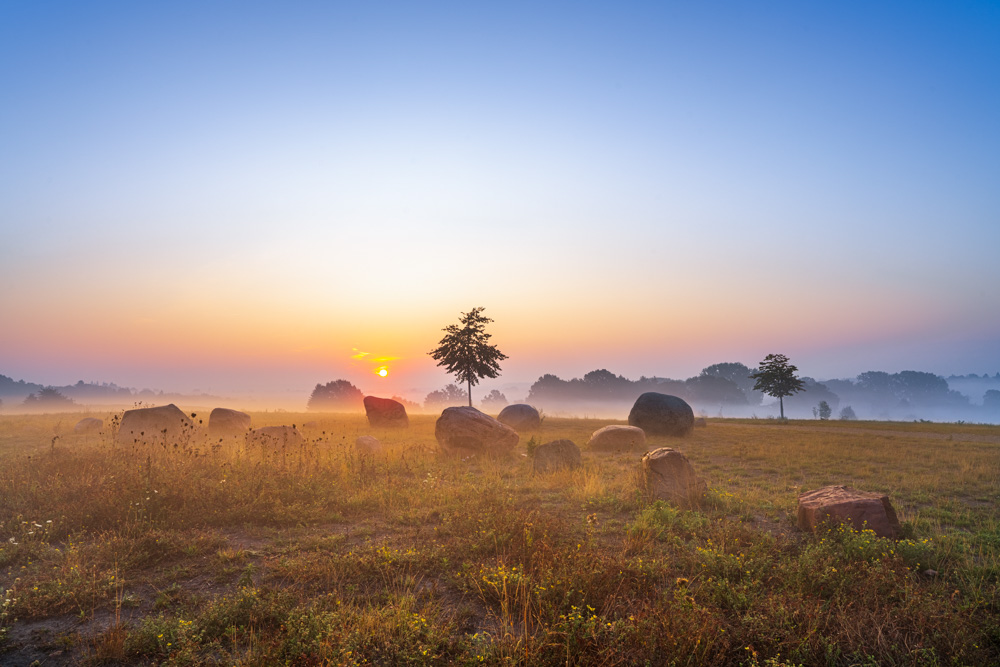 > Nature