07/10/2020
When you think of lavender, most people will probably have violet-blue fields in Italy, Spain or southern France in mind. In fact, not far from my hometown Bielefeld there is a little village called Fromhausen in the district of Lippe where lavender is grown on a small area. I did not know this until recently. But it seems to be getting more and more popular and this year there are obviously crowds of photographers going there to take pictures. I was not there.
Nevertheless, I took the opportunity once to dedicate myself to the photographic theme of lavender. I don't have a real studio and therefore I always have to improvise a bit in such situations. The results realized in my kitchen table studio can be seen here. The three photos were taken with the Fujifilm GFX 50R camera and the lens Fujinon GF 4/ 120 mm Macro R LM OIS WR.
Lavender #1 (Lavandula angustifolia)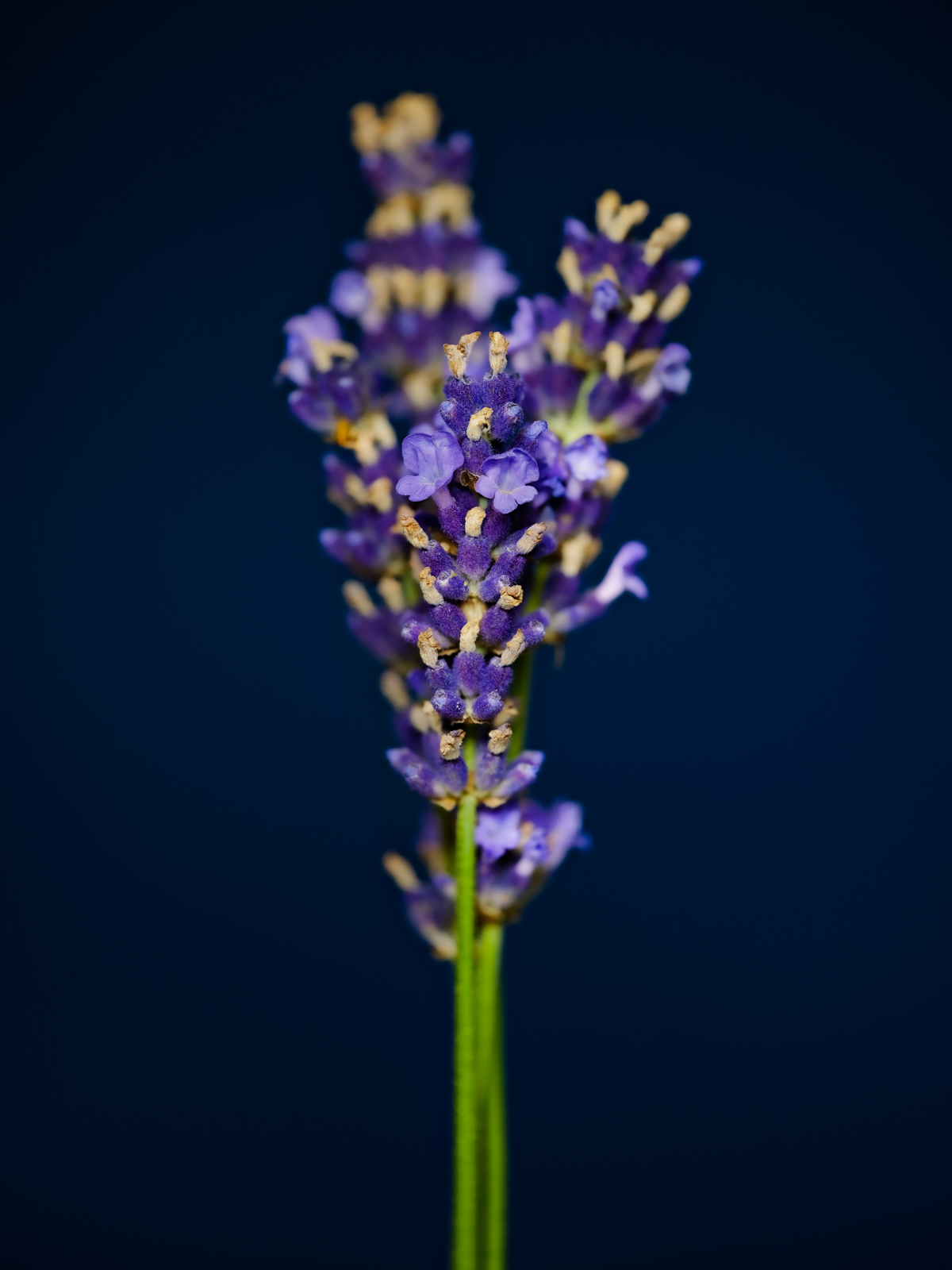 Lavender #2 (Lavandula angustifolia)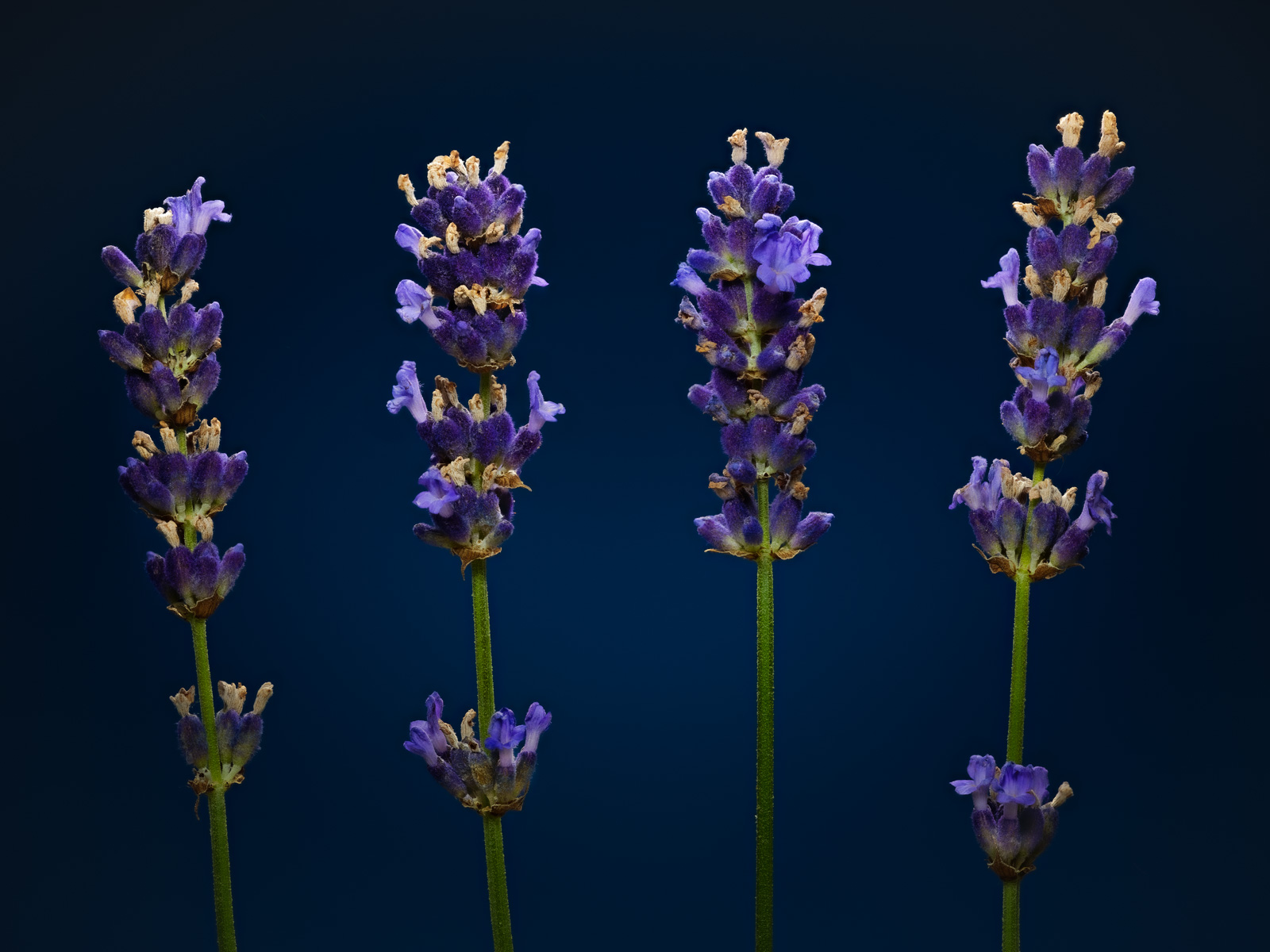 Lavender #3 (Lavandula angustifolia)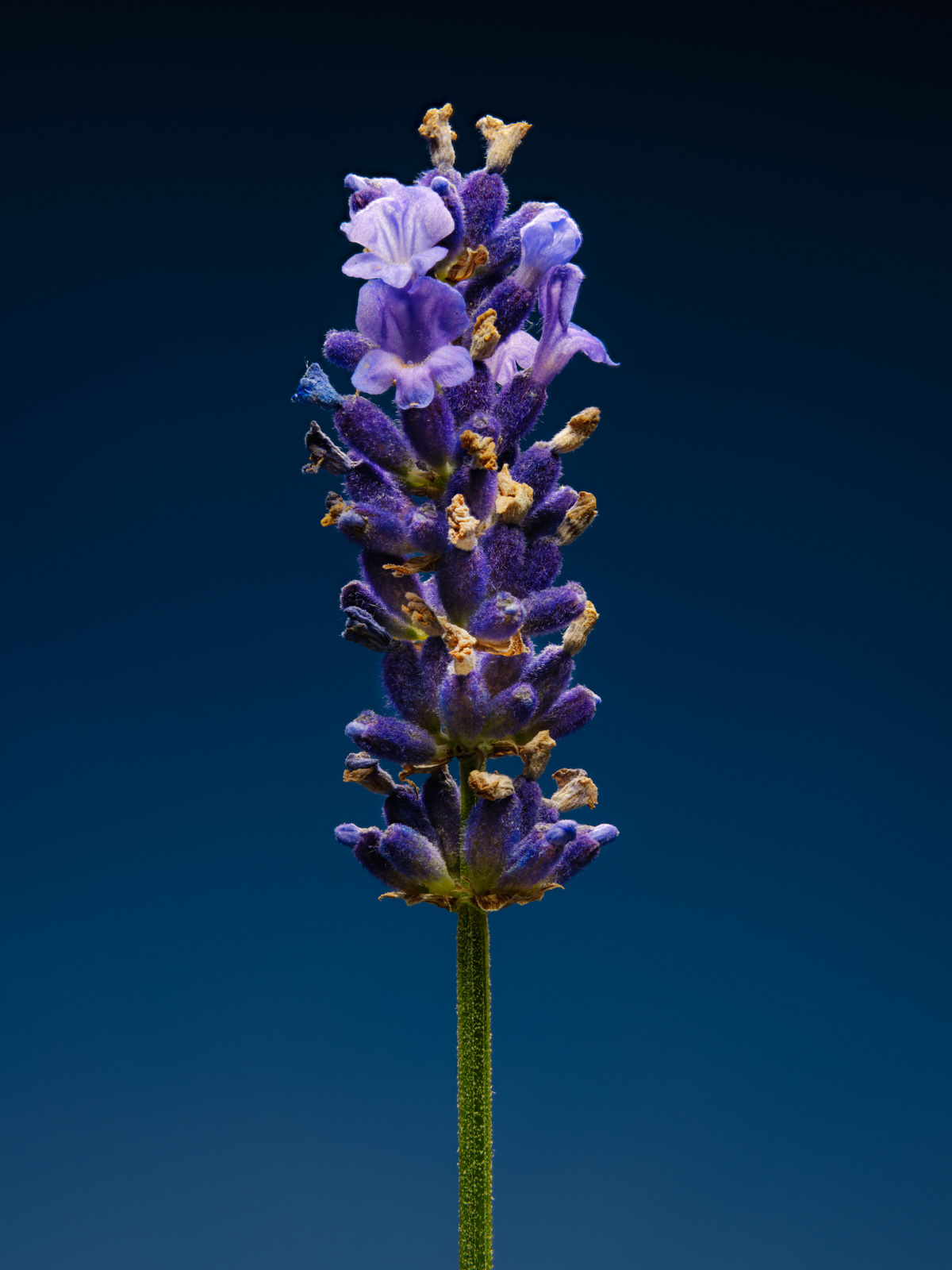 > Nature
07/05/2020
I was once again on the 'Johannisberg' in Bielefeld. From up there you have a wonderful view over the city and the 'Sparrenburg'. And probably there are only a few places in Bielefeld where a comparable number of photos are taken. The pictures I took there this time are not really original. But since we had a change of weather last week, which almost always promises nice cloud formations, I added a few more to the number of pictures.
Prints of the pictures are available in my online shop. If you want to visit the shop, you have to leave this website: www.farbenfrohebilder.de
Beautiful clouds #1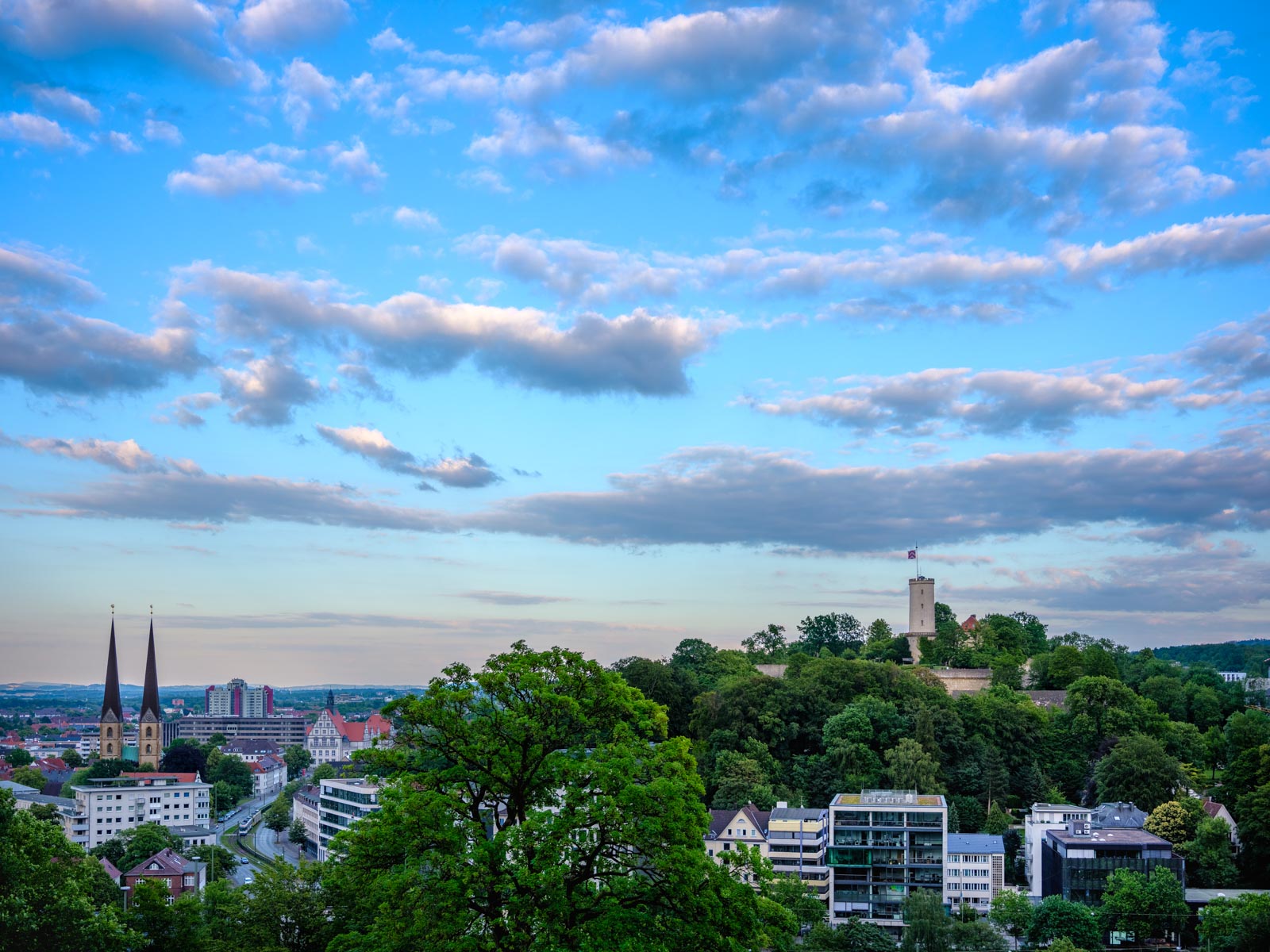 Beautiful clouds #2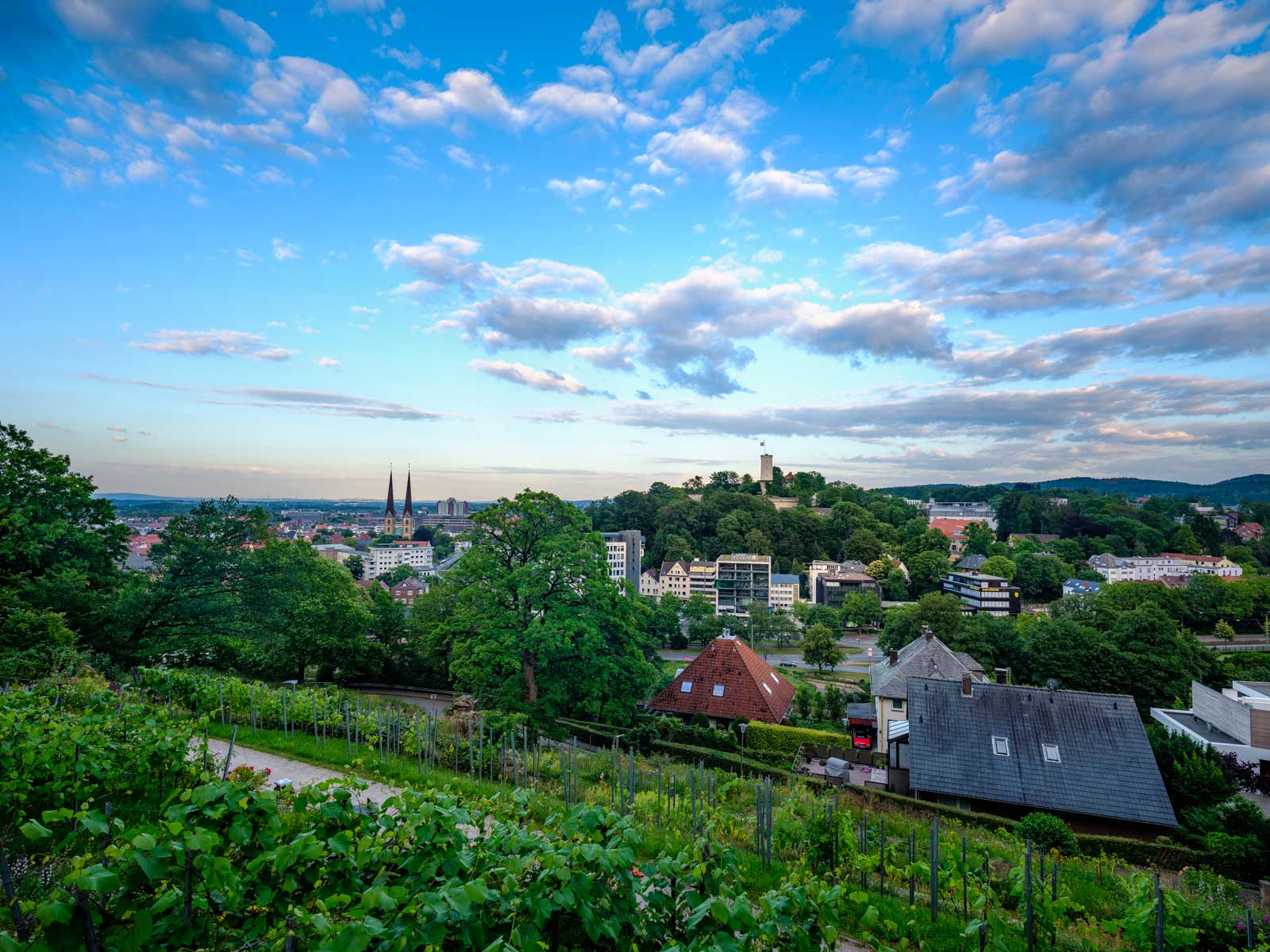 Silhouette with clouds - Sparrenburg #1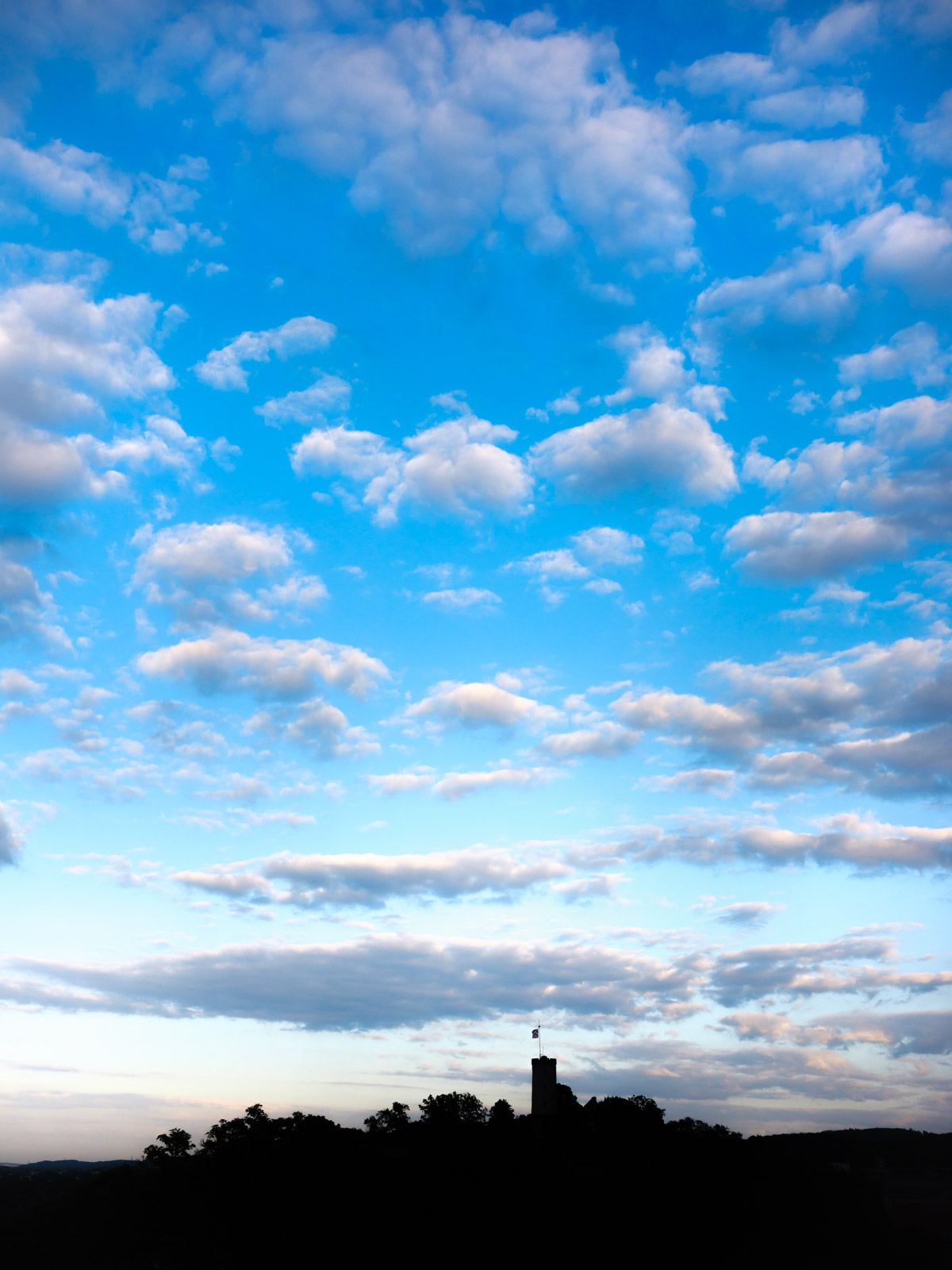 Silhouette with clouds - Sparrenburg #2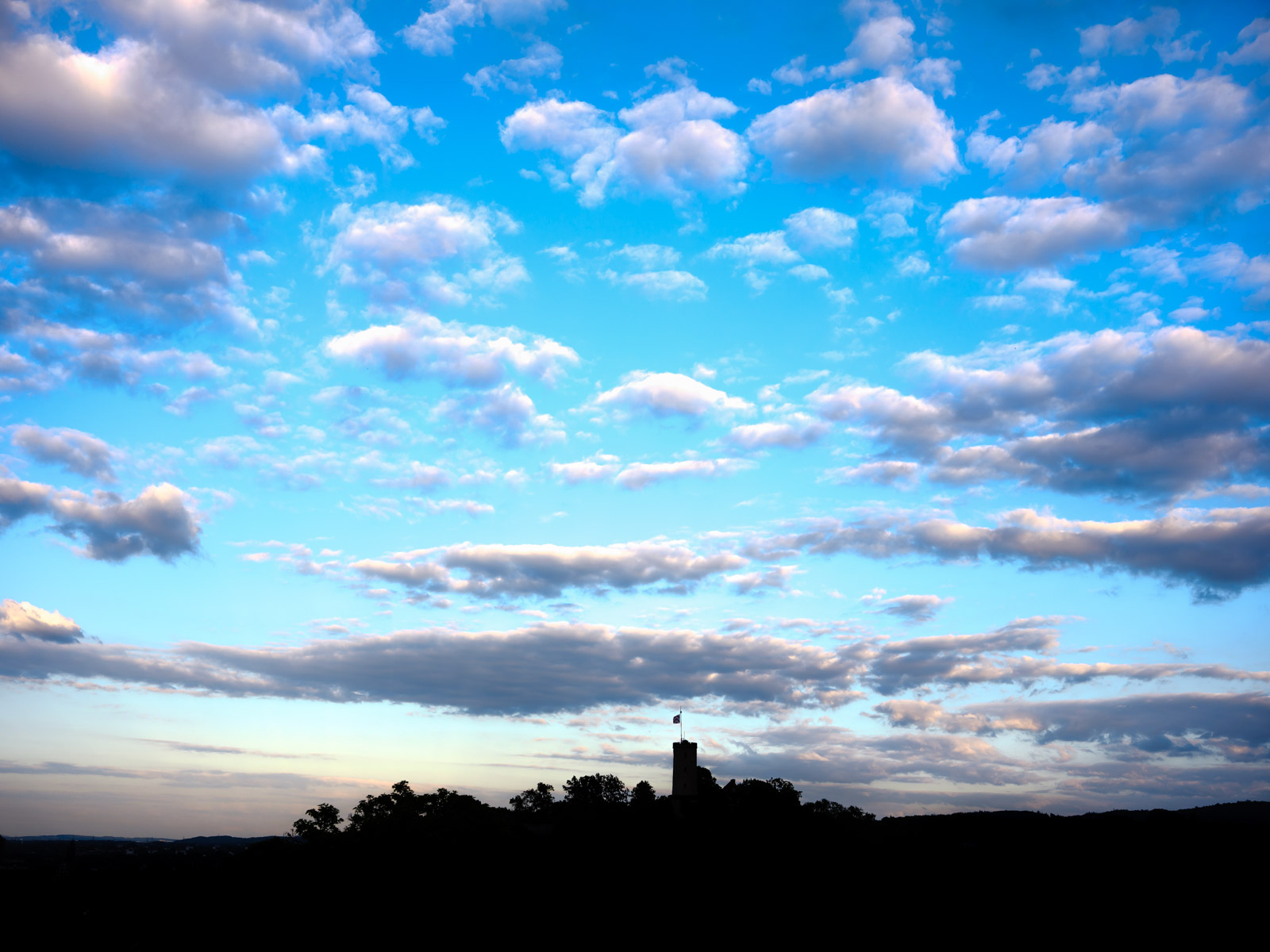 Cloudy sky at Sparrenburg Castle #1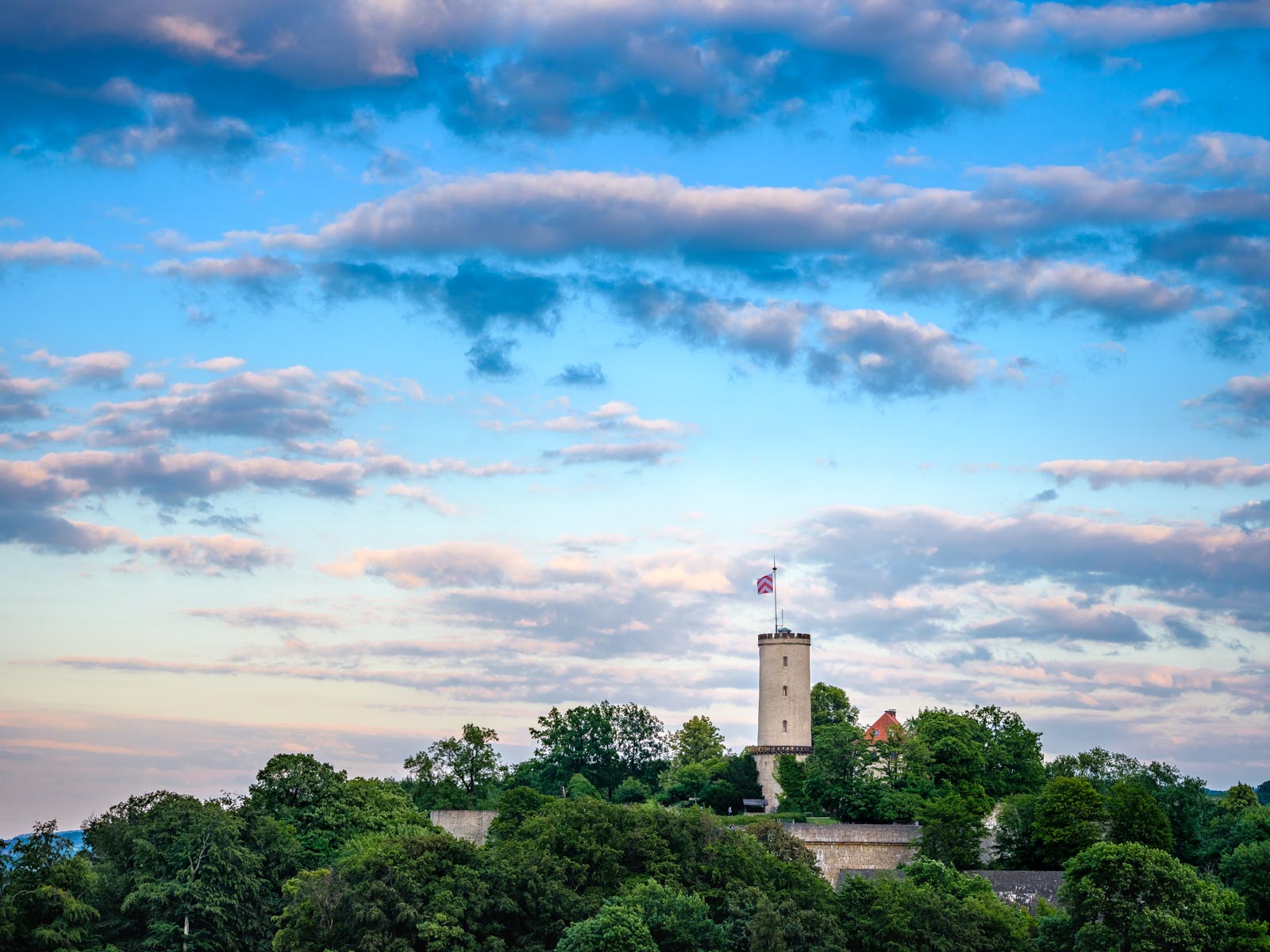 Cloudy sky at Sparrenburg Castle #2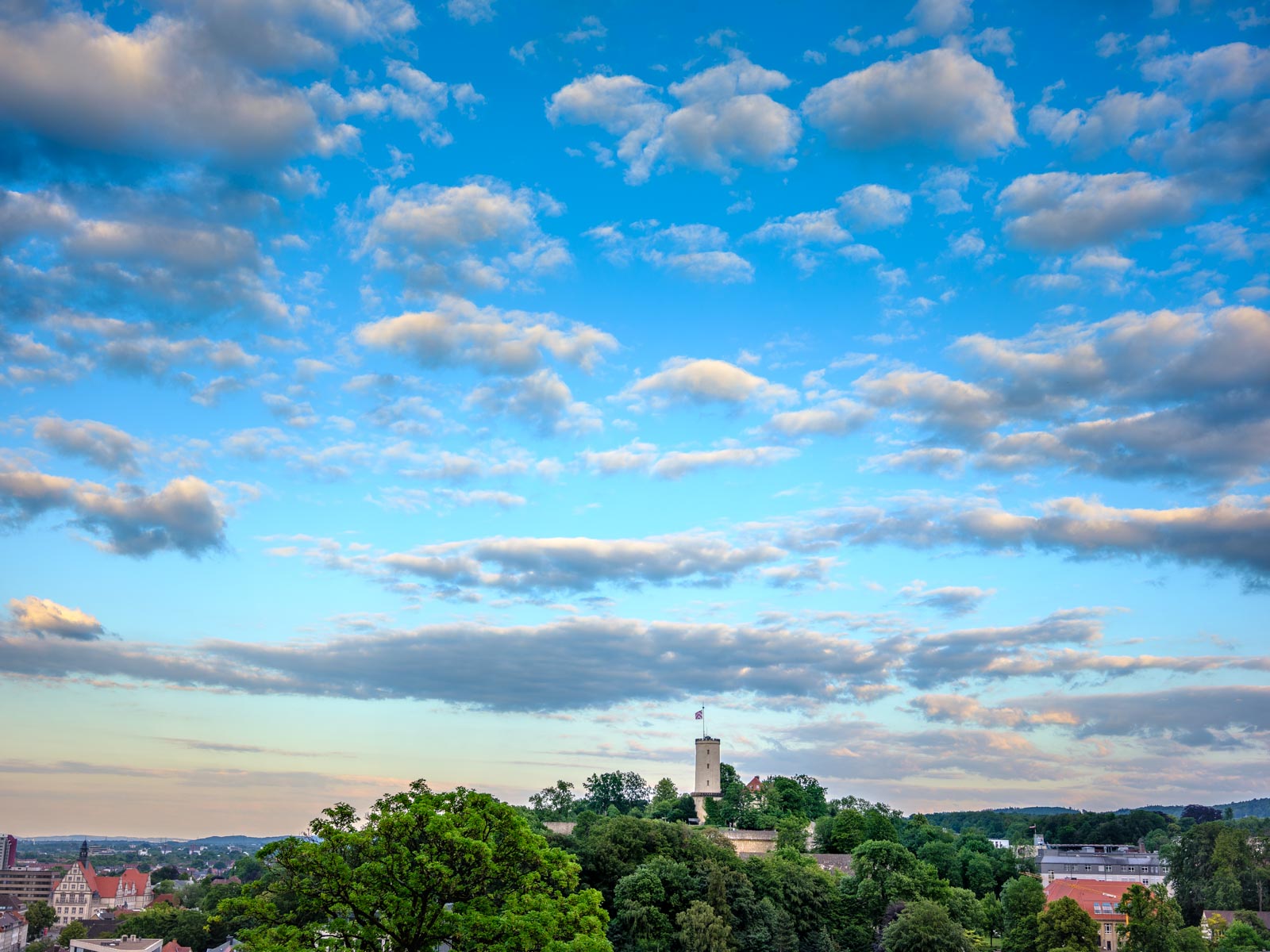 Cloudy sky at Sparrenburg Castle #3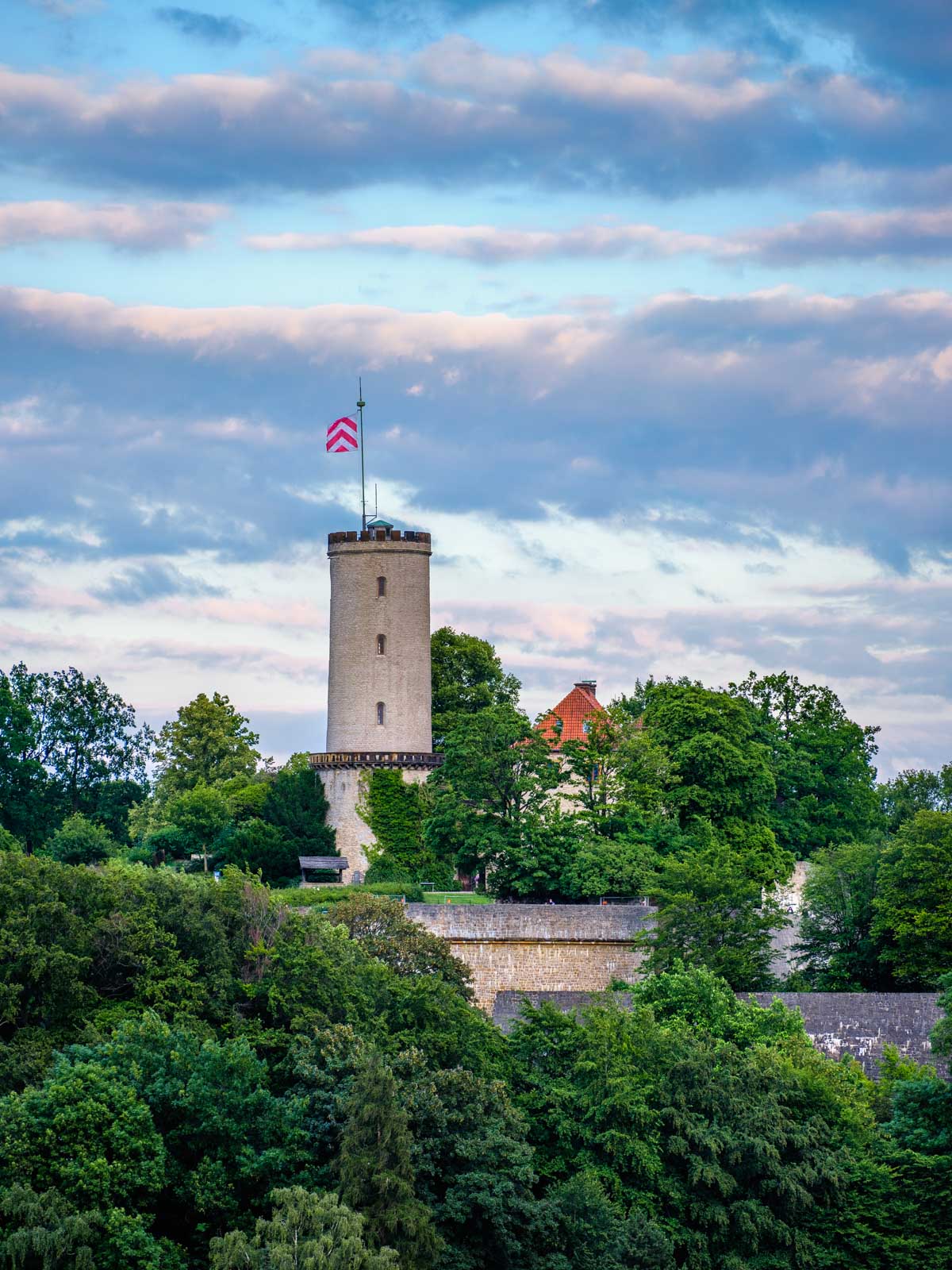 Framed Sparrenburg Castle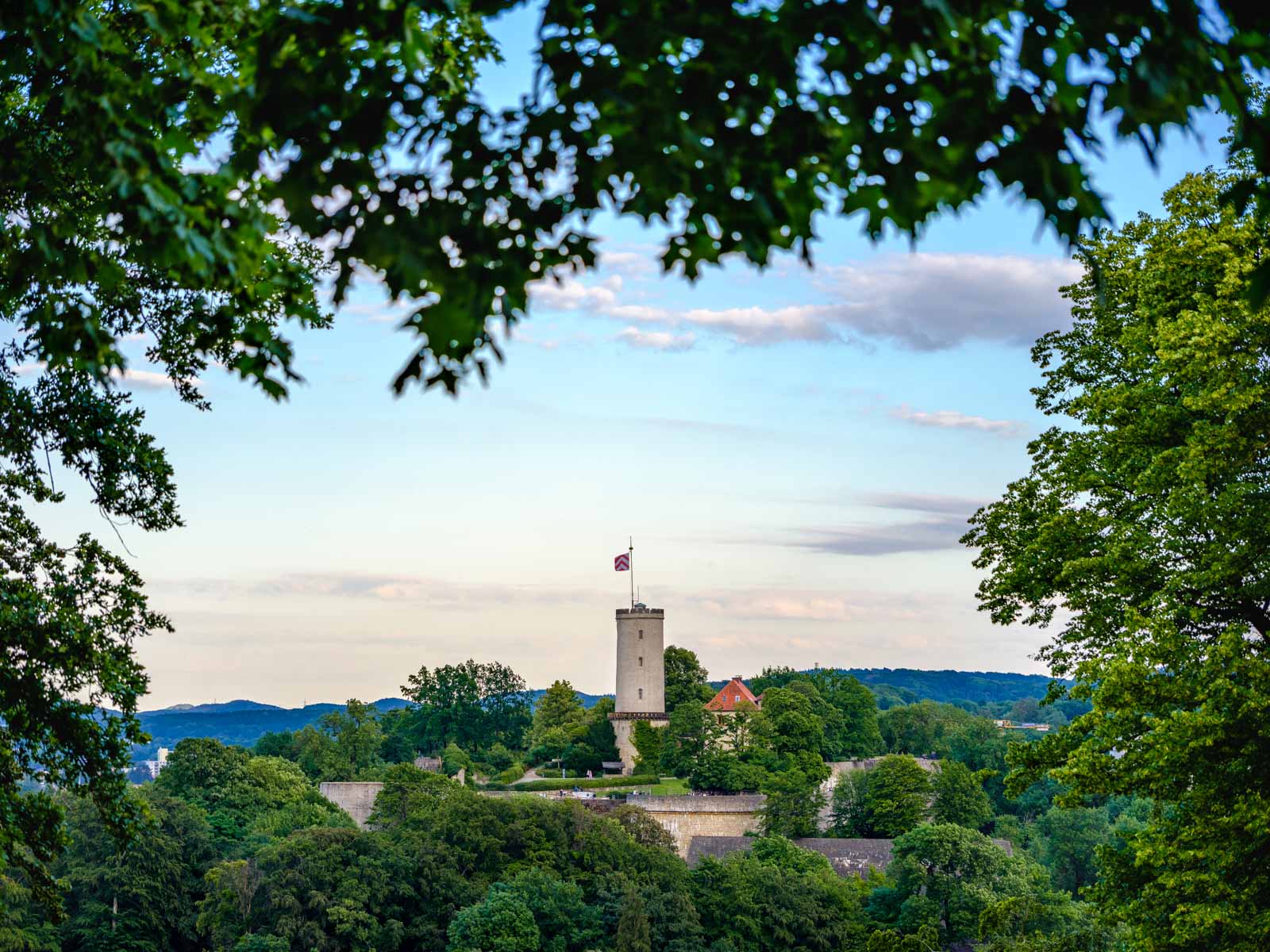 07/03/2020
Not far from my apartment is one of the main roads in Bielefeld - the 'Detmolder Straße'. There is a tram line crossing this street and of course there are also stops. The photo below was taken about half an hour before sunset at such a stop. The sun is only a few weeks a year in the evening at this exact position above the street and the 'Sparrenburg'. So you have to wait for the right time. Up to now I have never been able to do that but this year it worked.
Sunset on Detmolder Straße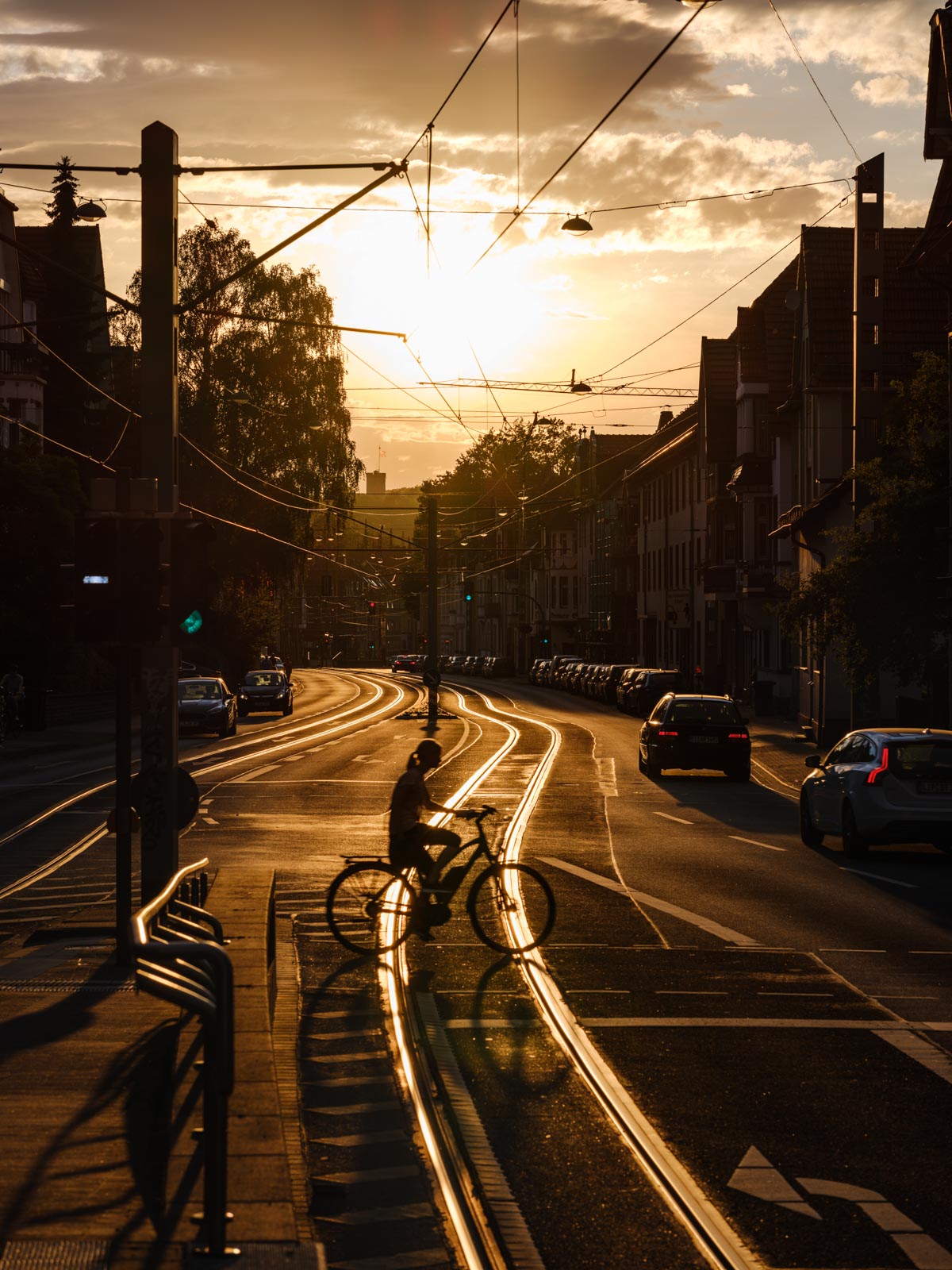 20/06/2020
Where I have already photographed the wind turbines in 'Brönninghausen' a few days ago, I have been on the way with the same aim in the district 'Jöllenbeck' last weekend. In 'Jöllenbeck' there are not so many, but there is one that is really beautifully located. It is located at the 'Bargholzstraße'. There were no dramatic clouds, but a beautiful pastel coloured sky.
Some people do not like wind turbines in the landscape. I don't really understand it. At least not when I think of the hype about old windmills. They're very popular. Modern wind turbines are basically nothing more than the rediscovery of the possibility of using the wind as a source of energy.
Prints of the pictures are available in my online shop. If you want to visit the shop, you have to leave this website: www.farbenfrohebilder.de
Wind turbine in Jöllenbeck #1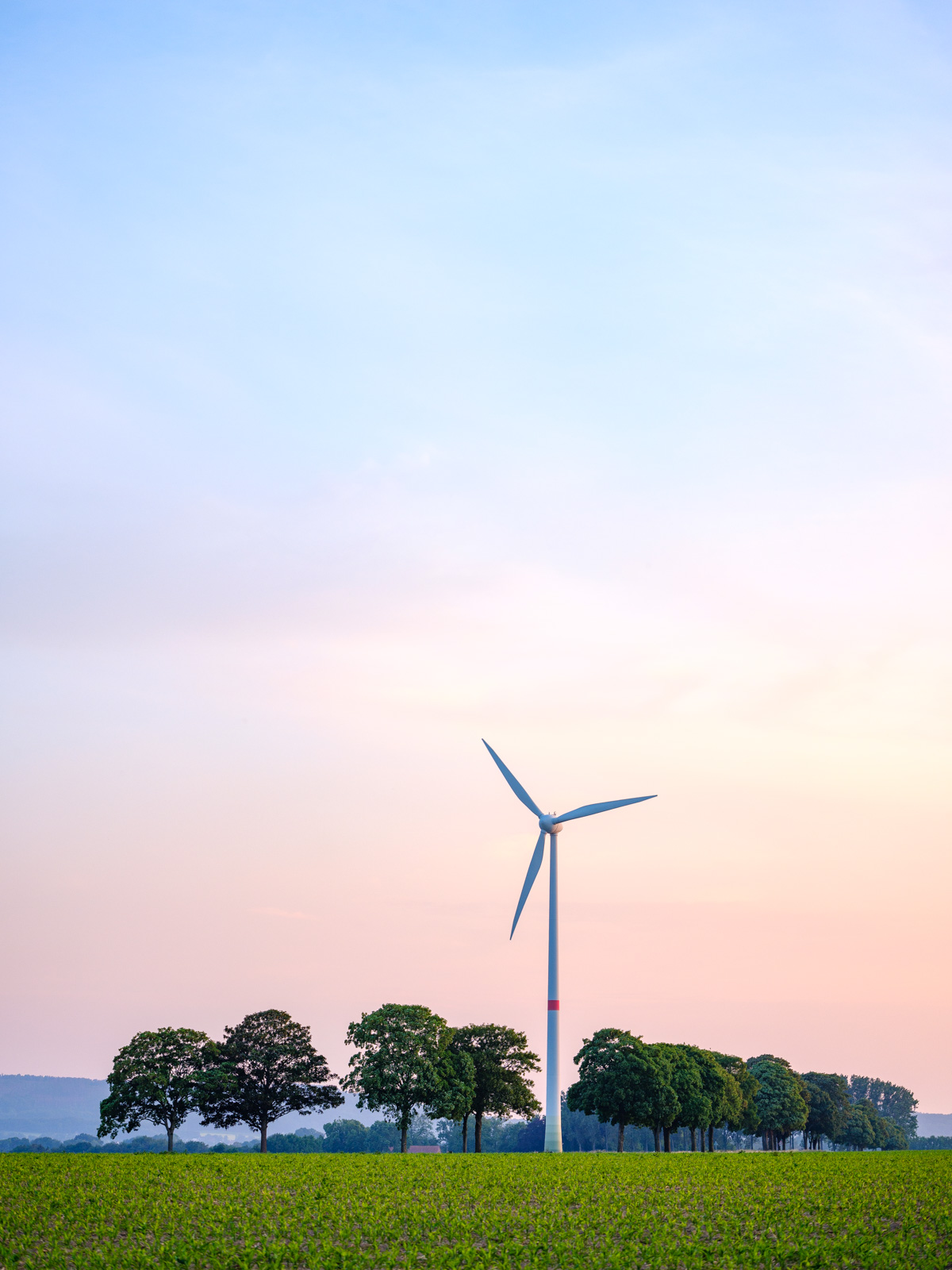 Wind turbine in Jöllenbeck #2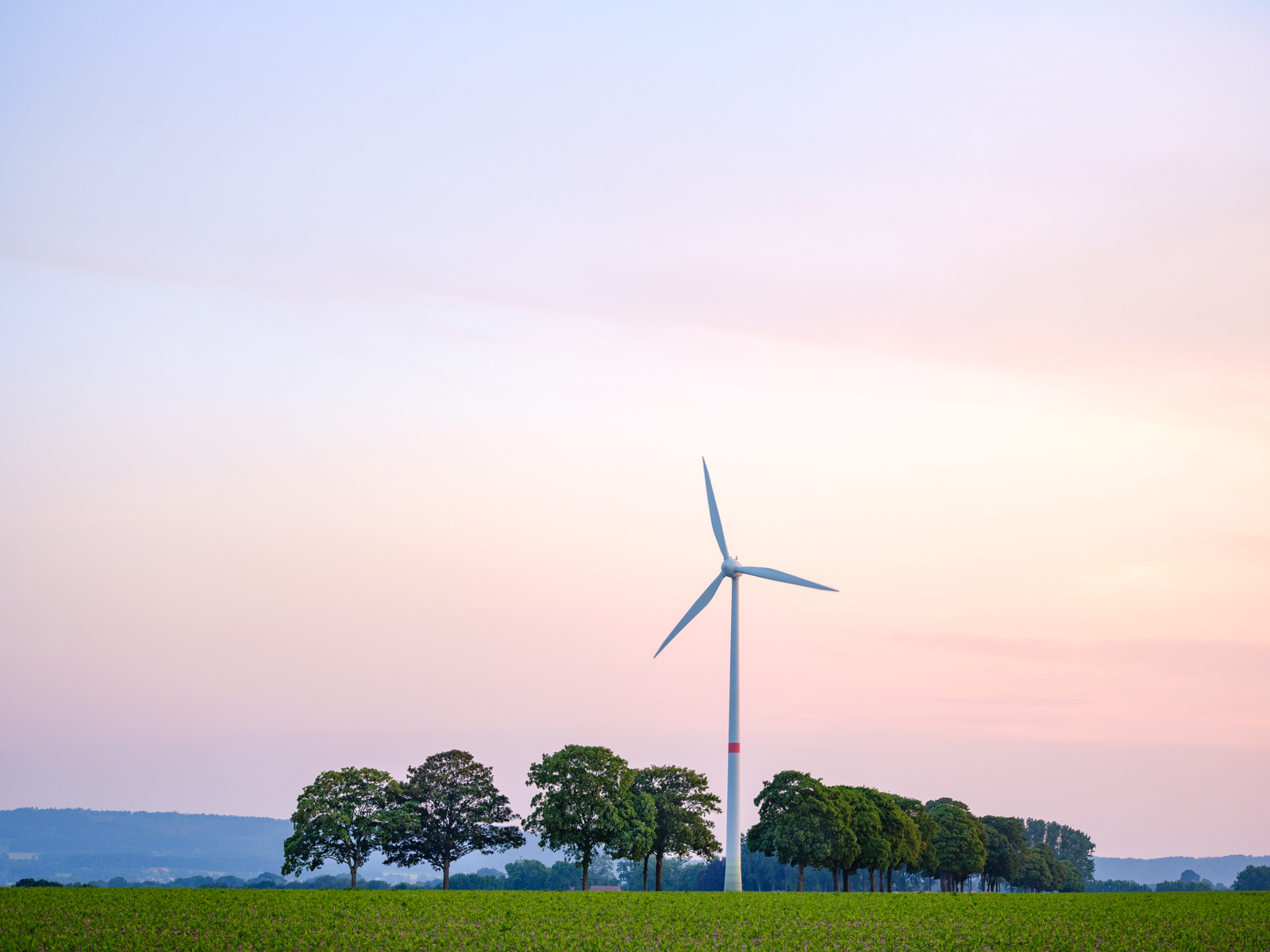 > Nature