02/17/2018
Photographically, the University of Bielefeld is one of the most interesting buildings in the city. It is not particularly beautiful, but very impressive from many perspectives.
Landscape with University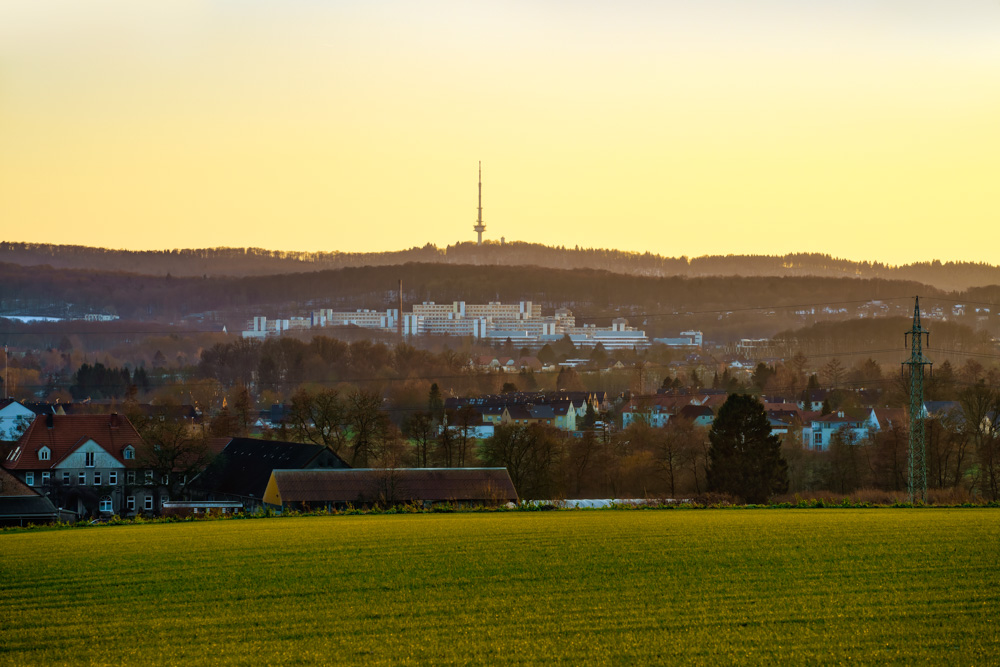 Bielefeld University at dusk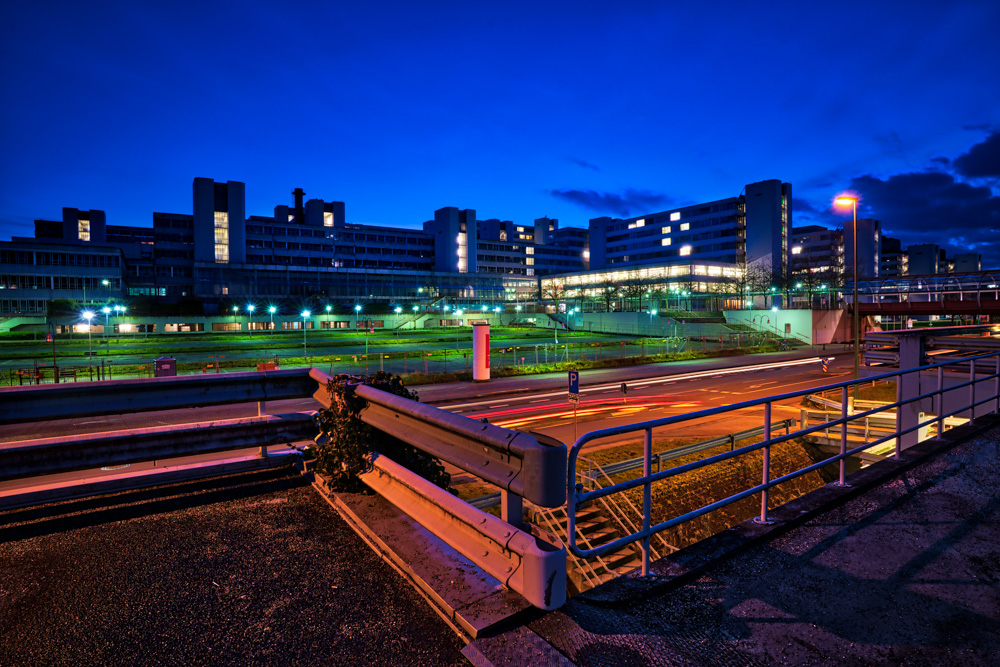 02/15/2018
February sunrise and sunset in Bielefeld (Germany).
Winter morning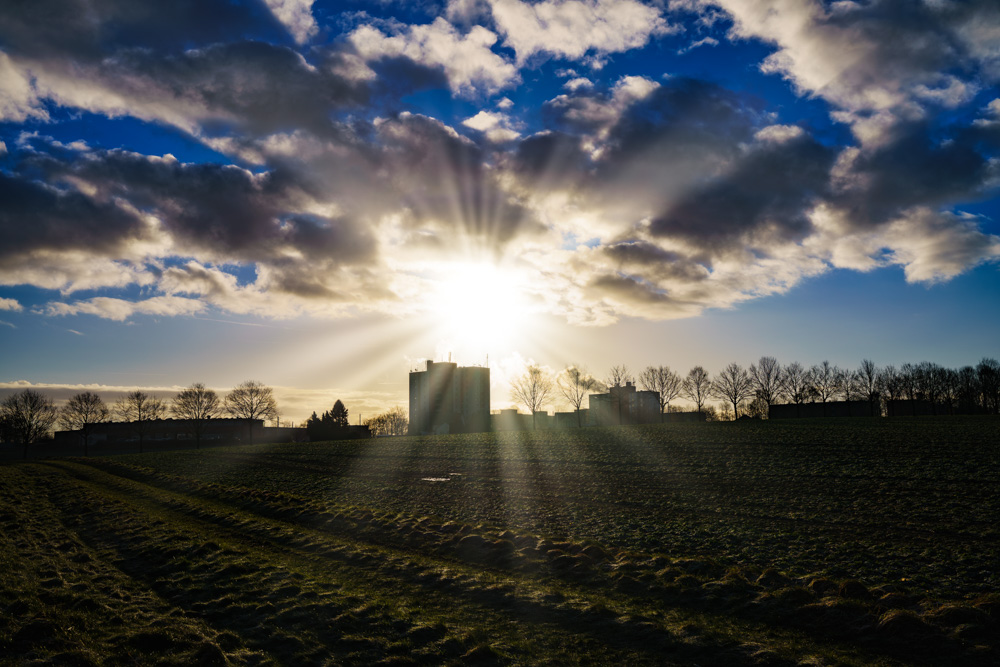 Sunset in Bielefeld-Theesen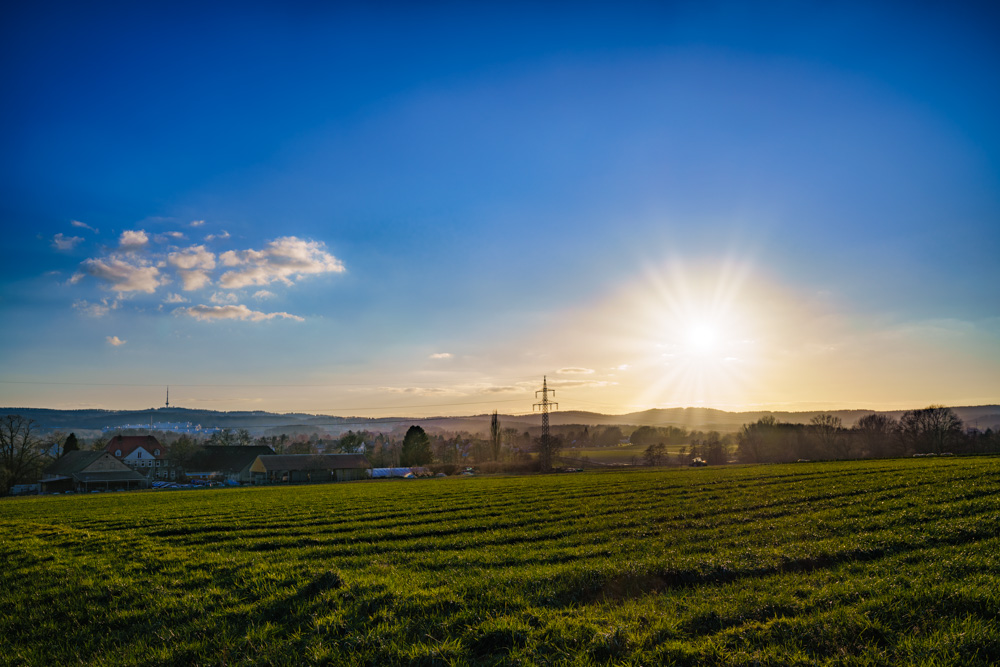 > Nature
02/04/2018
We do not really have much snow in winter in Bielefeld. Mostly the weather from December to March is just gray and rainy. But sometimes it is different. Photographs from Bielefeld's landmark 'Sparrenburg Castle' in a snowstorm and on a beautiful Sunday morning shortly after sunrise...
Snowstorm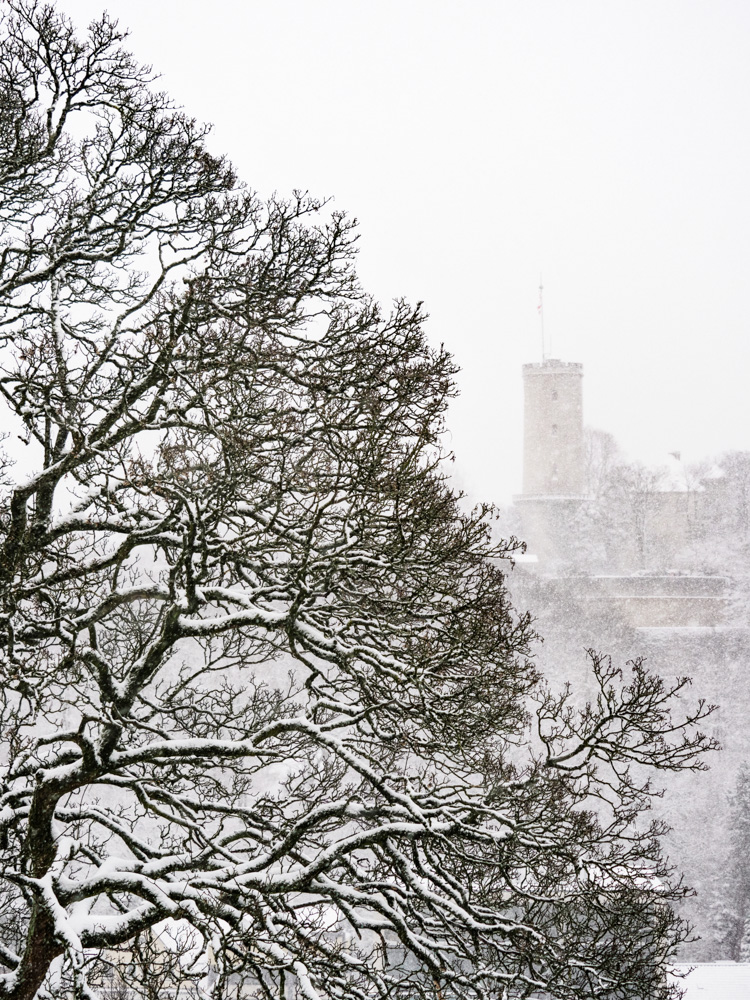 Winter sunrise at Sparrenburg Castle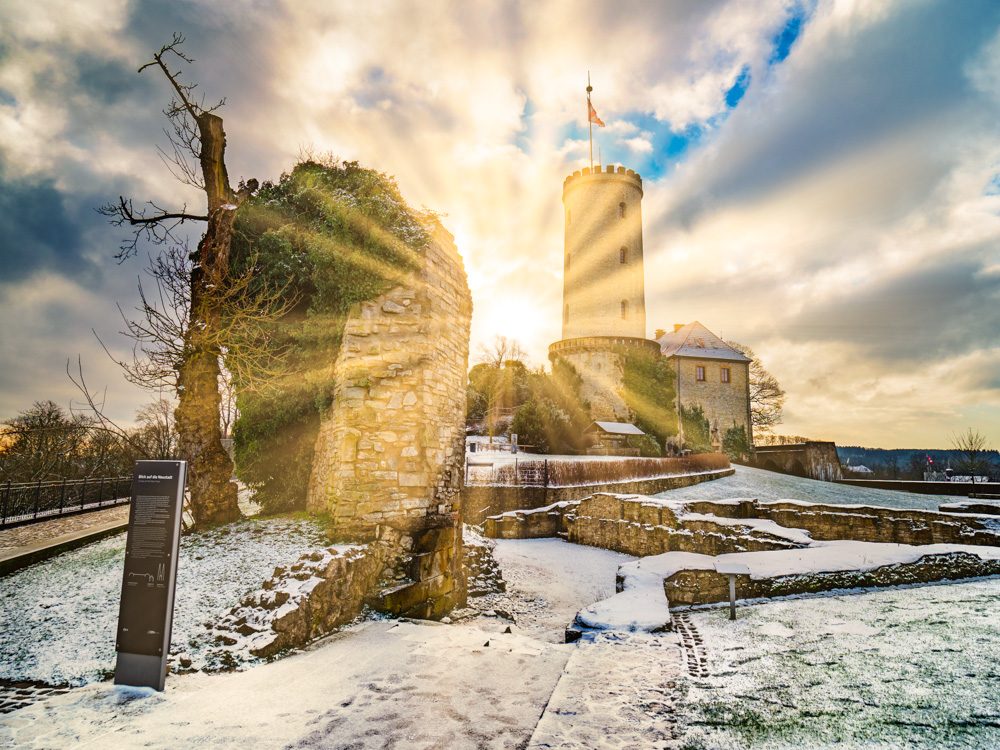 12/24/2017
Colorful Christmas Emitting Diode: LED lights on the Bielefeld Christmas Market early in the morning on December 24, 2017.
Christmas Emitting Diode