03/17/2019
In 'Baumheide', a district of the city of Bielefeld, there are wooden sculptures on a footpath. I suppose they simply serve the purpose of landscape and park design. But somehow they also seem archaic to me. As if they were legacies of the old Germanic tribes, which after 2000 years have still not been cleared away. I have photographed the sculptures many times before. This picture was taken at dusk. It is a double exposure with the blurred lights of houses and traffic lights in the background. As lens I used the ZEISS Batis Apo Sonnar 2.8/ 135 mm.
Wooden Idol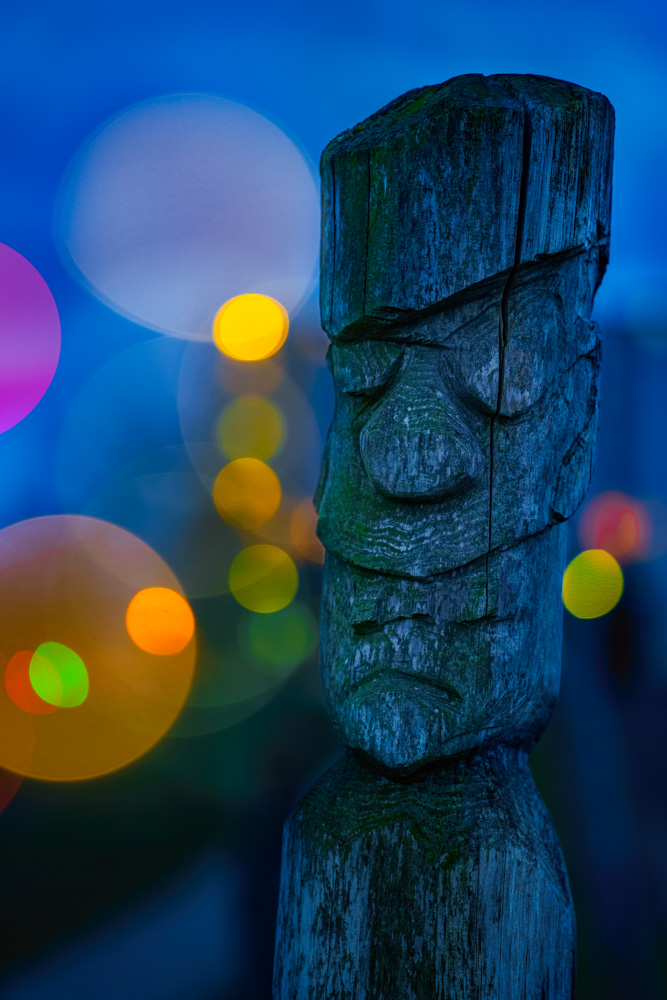 03/11/2019
Raindrops on a window at the tram stop 'Sieker Endstation'. April weather in March with lots of rain and storm. Cold and wet. But when the light breaks in the wet window panes it is also particularly beautiful.
Light drops (Bielefeld, Germany)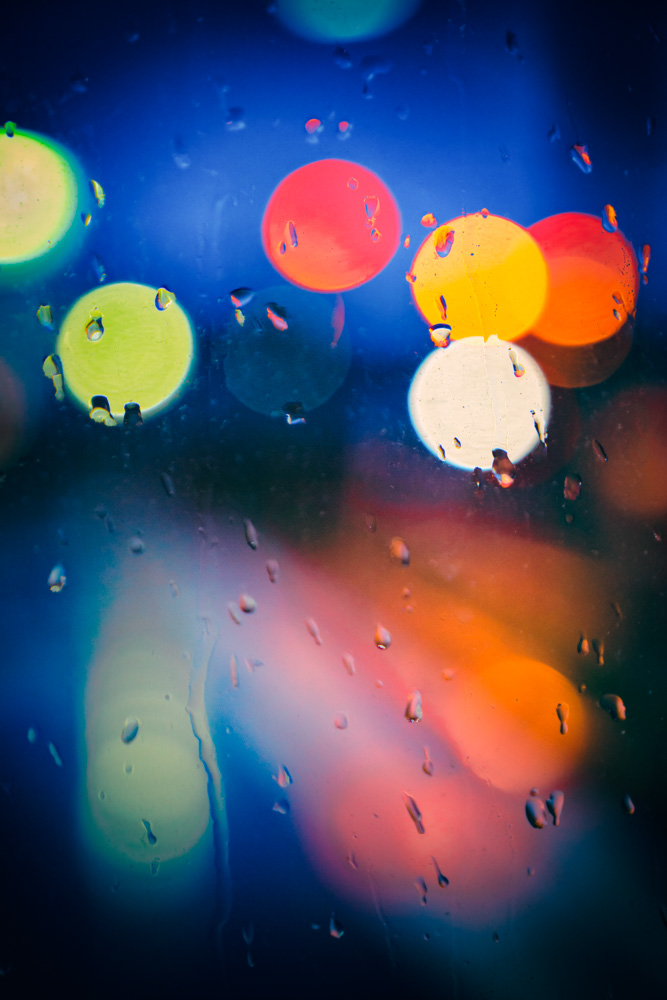 03/09/2019
Telekom tower block in downtown Bielefeld. Most people in Bielefeld probably consider this building to be one of the ugliest in the city. But it also shapes the appearance like only a few others and it is an architectural document of its time. The 18-storey skyscraper was built in the 1970s. Deutsche Telekom no longer uses the building; it was sold to an investor who plans to rent apartments and offices in the future. Before that, however, a fundamental renovation is necessary. The photograph was taken with the Zeiss Batis Distagon 2.8/ 18 mm.
Telekom tower (Bielefeld, Germany)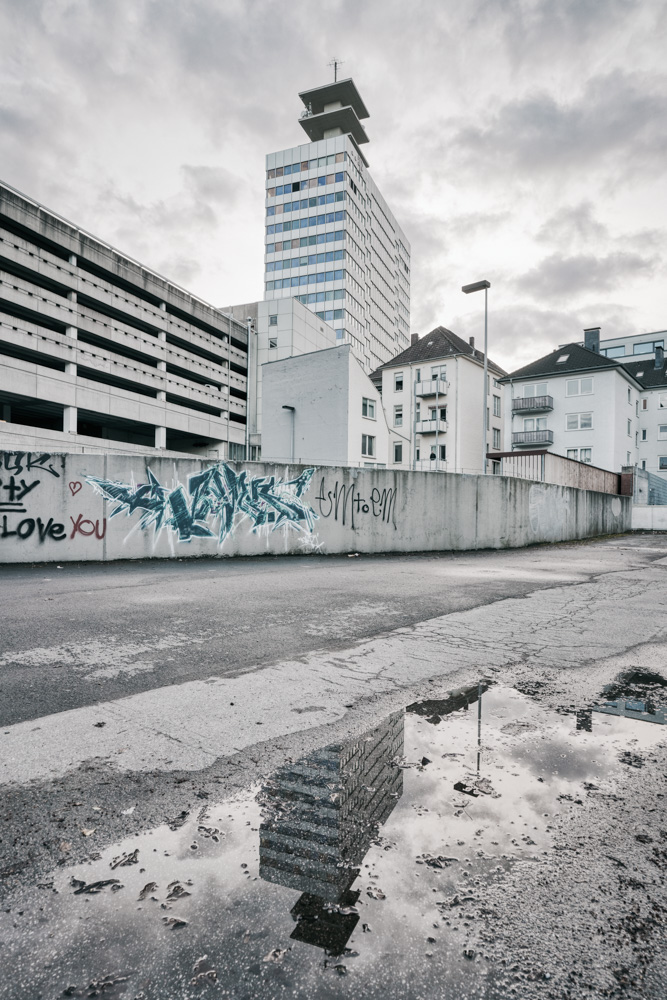 03/06/2019
Sometimes, even in our tidy inner cities, one encounters urban still lifes that seem to have fallen out of time. Facades where the plaster peels off, backyards with only scantily patched plaster - places that perhaps because they no longer fit into the cityscape seem to have a peculiar charm. This picture shows a backyard with a parking lot at the 'Van-Randenborgh-Weg' not far from the 'Kesselbrink' in Bielefeld (Germany). The photo was taken on a rainy Sunday afternoon with a 35 mm wide-angle lens.
Backyard