04/24/2020
I've lived in Bielefeld all my life. That's over 49 years now. Nevertheless, there are still places here where I have never been or only a few times. One such place is a small allotment garden in the west of the city on the edge of the Teutoburg Forest. I also did not know that from there, one has a great view over large parts of the city area. During a walk on Easter Monday I happened to pass by there. I was there in the afternoon and the light was quite nice but not really great for a photo. One week later I went there again very early in the morning and what can I say, the sunrise was fantastic.
Sunrise in the west of Bielefeld #1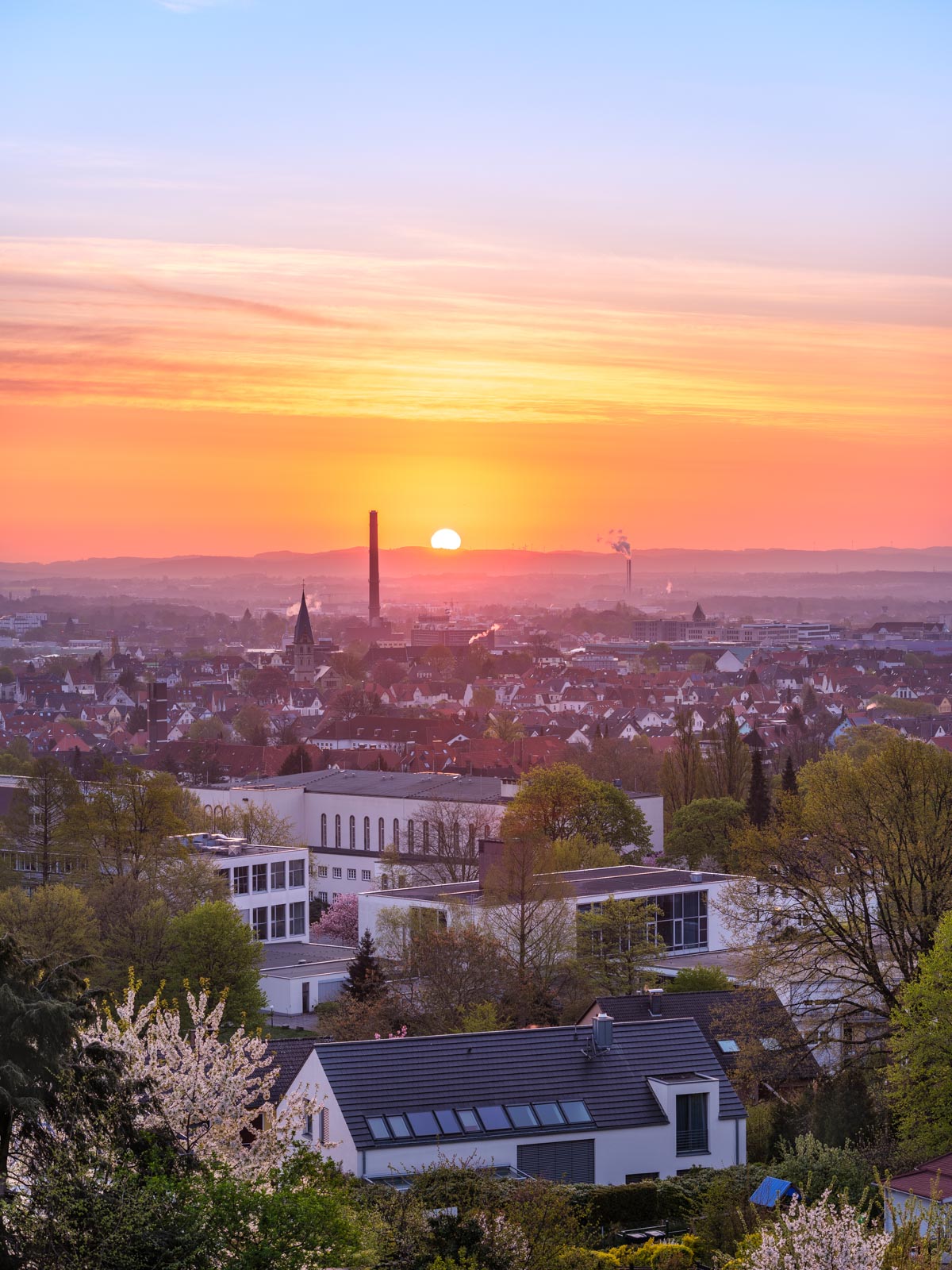 Sunrise in the west of Bielefeld #2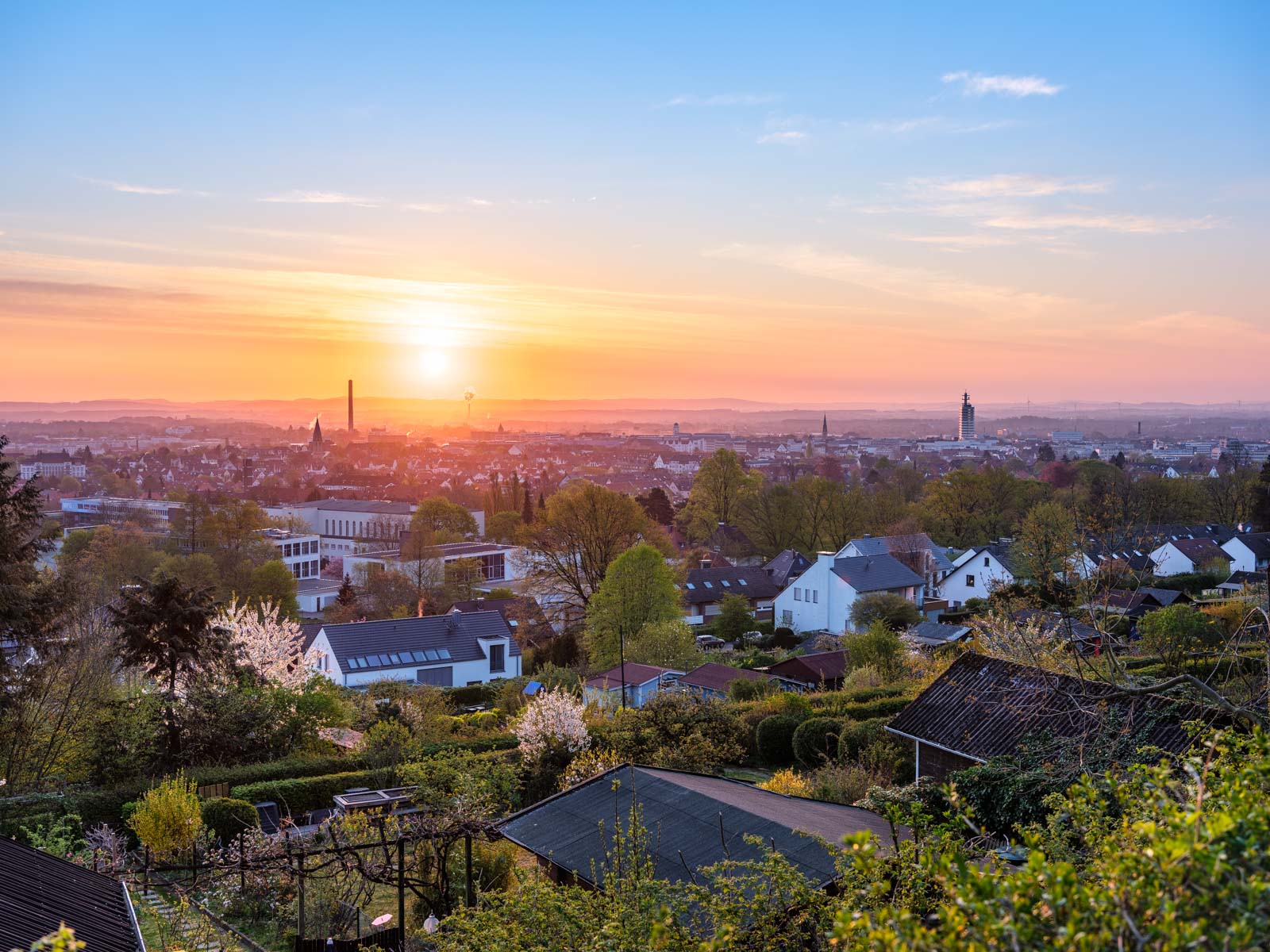 04/13/2020
There is a small pond in the Teutoburg Forest on the edge of the Bielefeld district of Ubbedissen. It is located in an unusual way directly on the hill and not, as one would expect, in a hollow. There is also no stream or river that feeds the pond. The water comes only from rainfall. I've been up there a few times but now, in spring the conditions were good for a photo because the vegetation is still low and you get a good impression of the pond and the surrounding trees. The trees with their still bare branches look almost like sculptures and a big old tree even stands in the middle of the water.
Pond in the Teutoburg Forest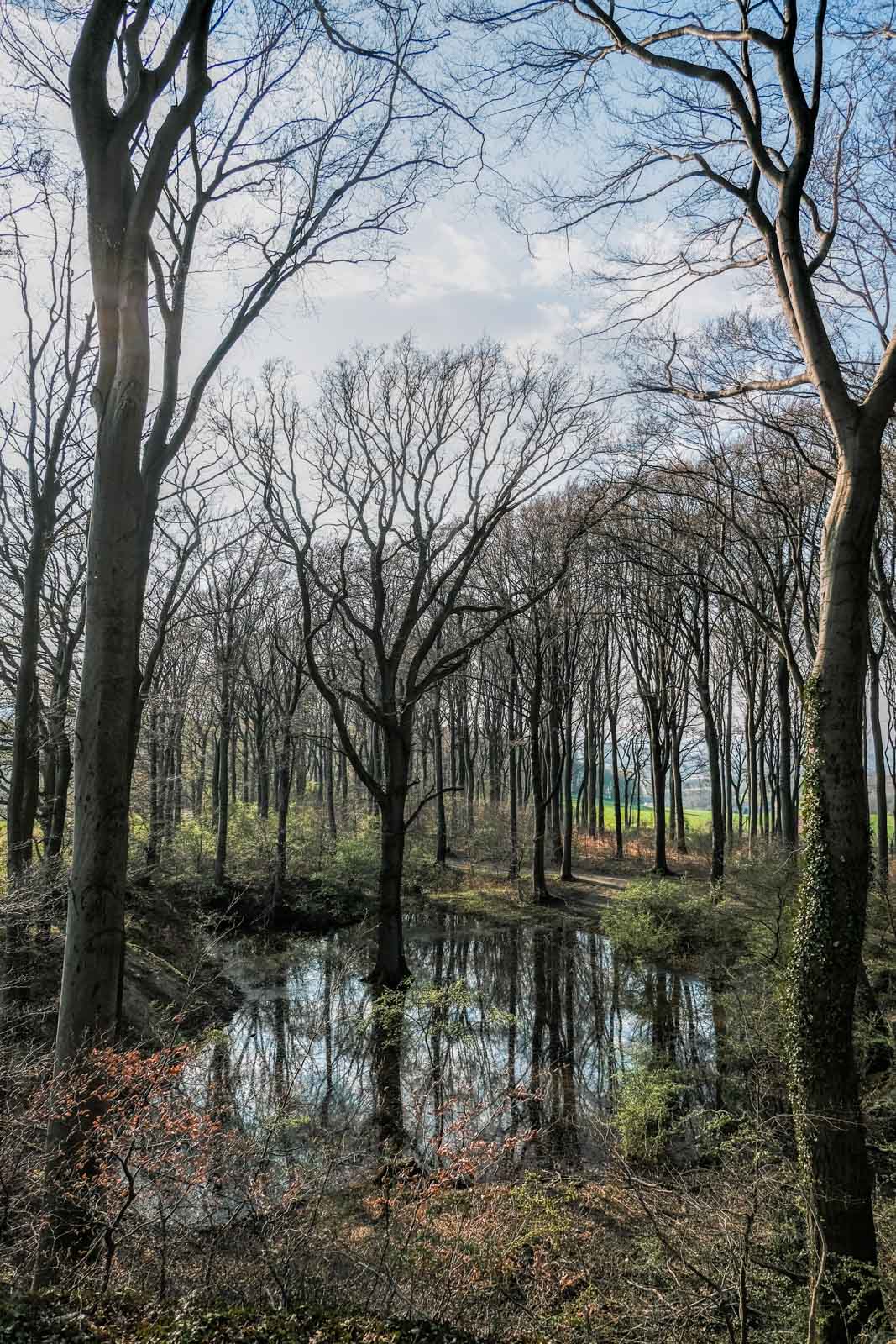 > Nature
04/12/2020
Here are some photos of the Central Hospital Bielefeld ('Klinikum Bielefeld Mitte'). They were all taken from the same place, from the so-called 'Promenade', a path on the ridge of the Teutoburg Forest, which leads above the city of Bielefeld to Sparrenburg Castle. Especially in spring, when the vegetation is not yet so dense, you have a beautiful view of the city from here. It is also nice that the sun rises behind the main building of the hospital. In short, it was a good idea to take some pictures here.
Prints of the pictures are available in my online shop. If you want to visit the shop, you have to leave this website: www.farbenfrohebilder.de
Central Hospital at dawn #1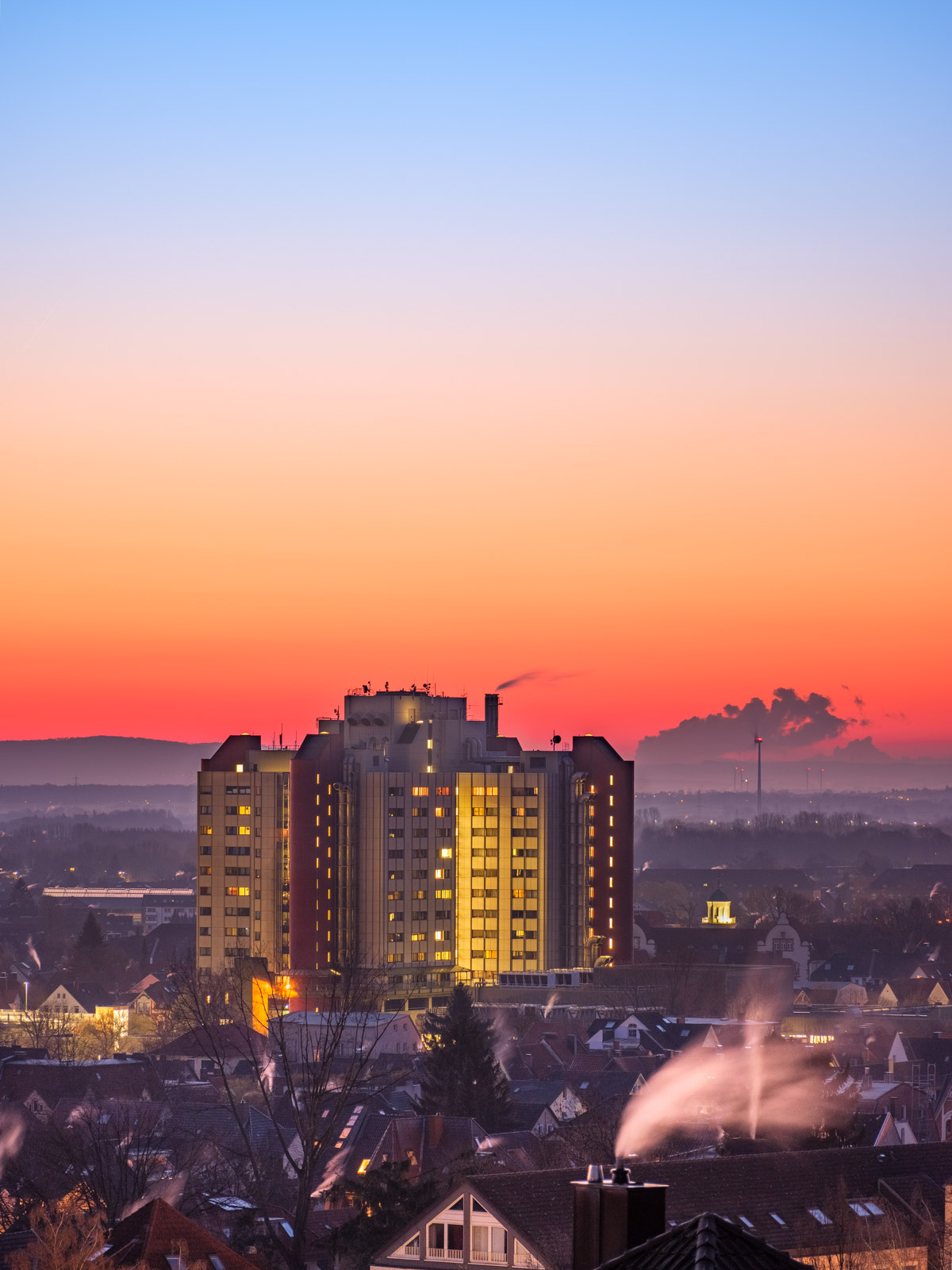 Central Hospital at dawn #2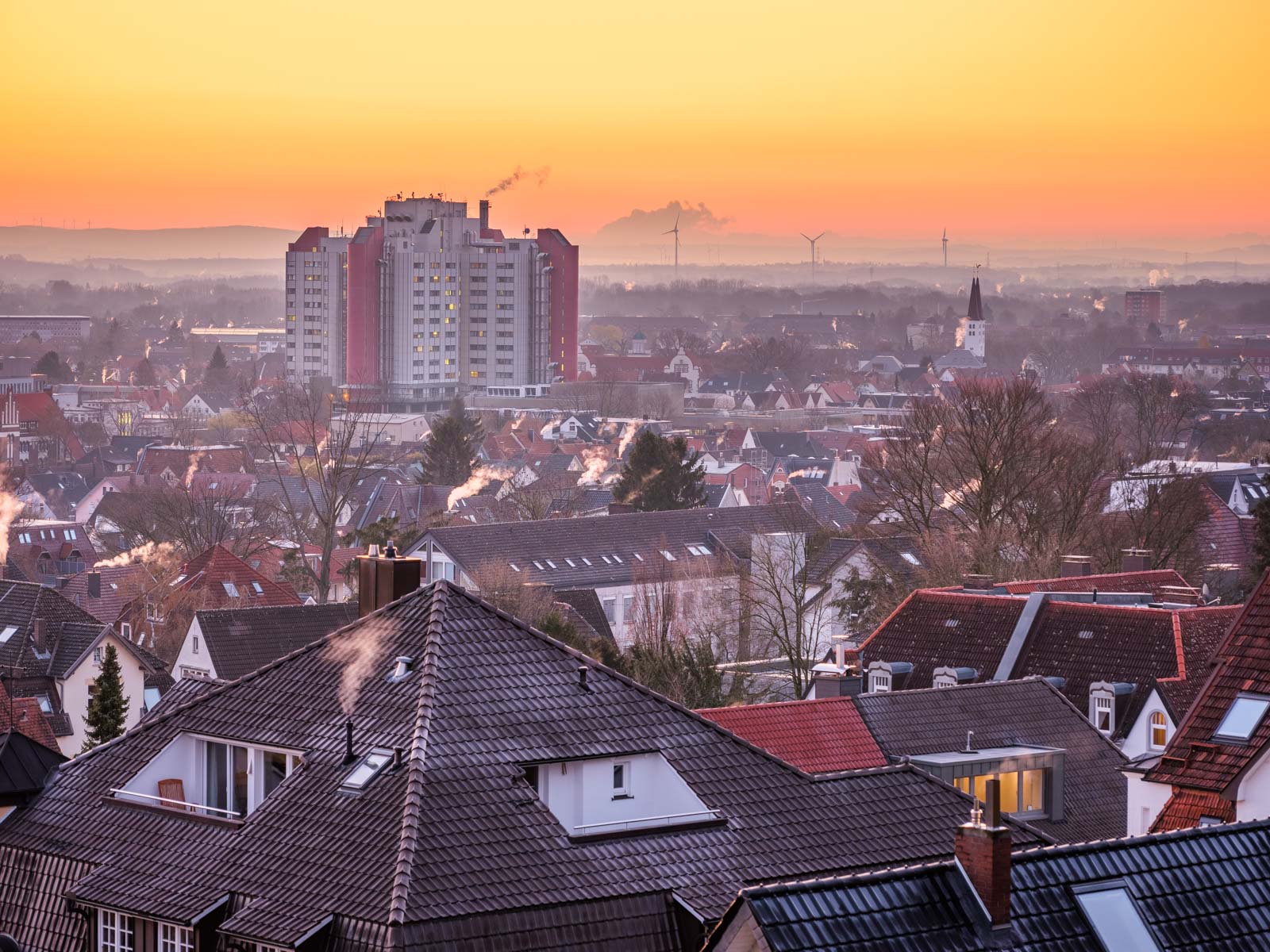 Central Hospital at sunrise #1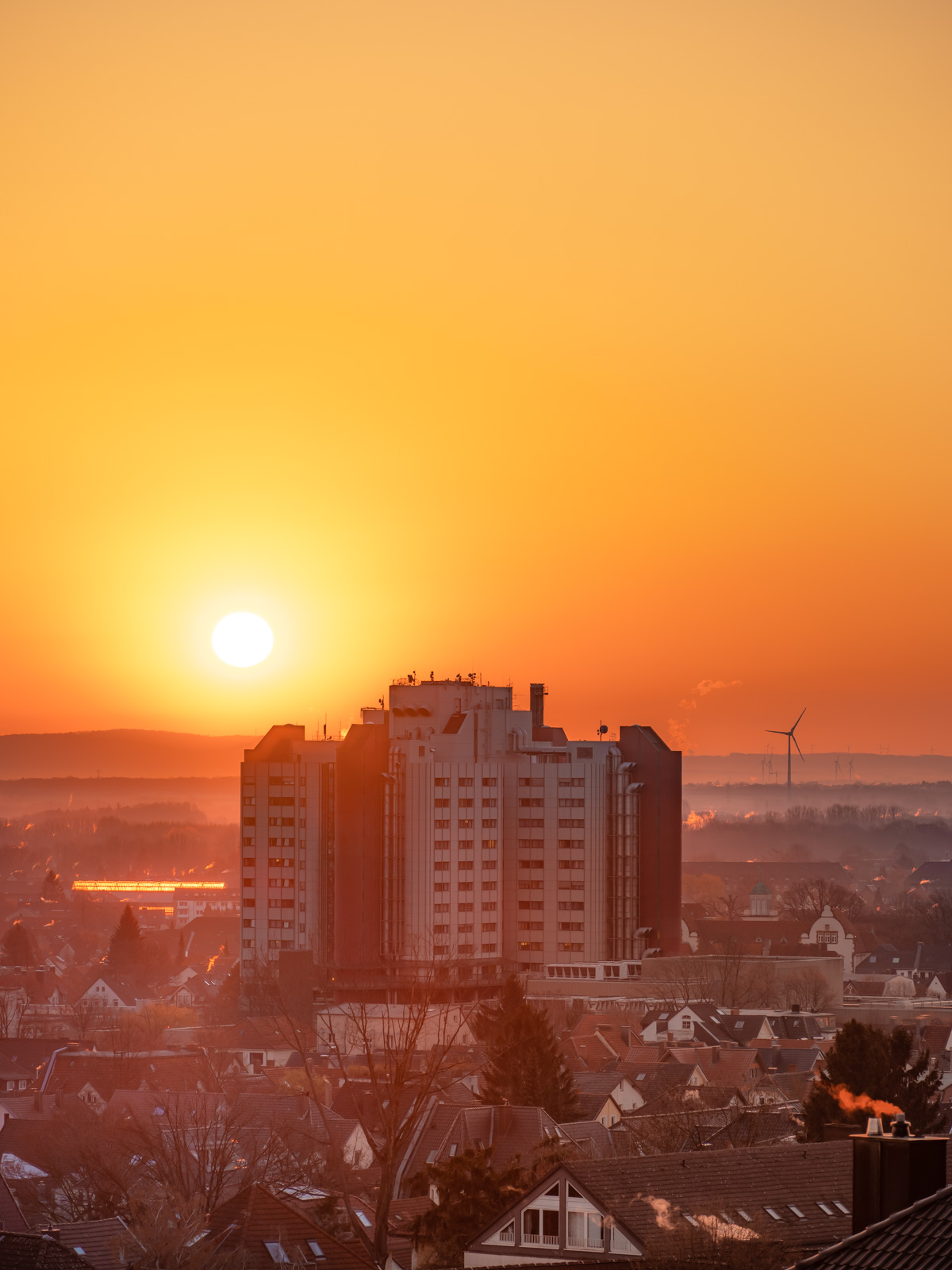 Central Hospital at sunrise #4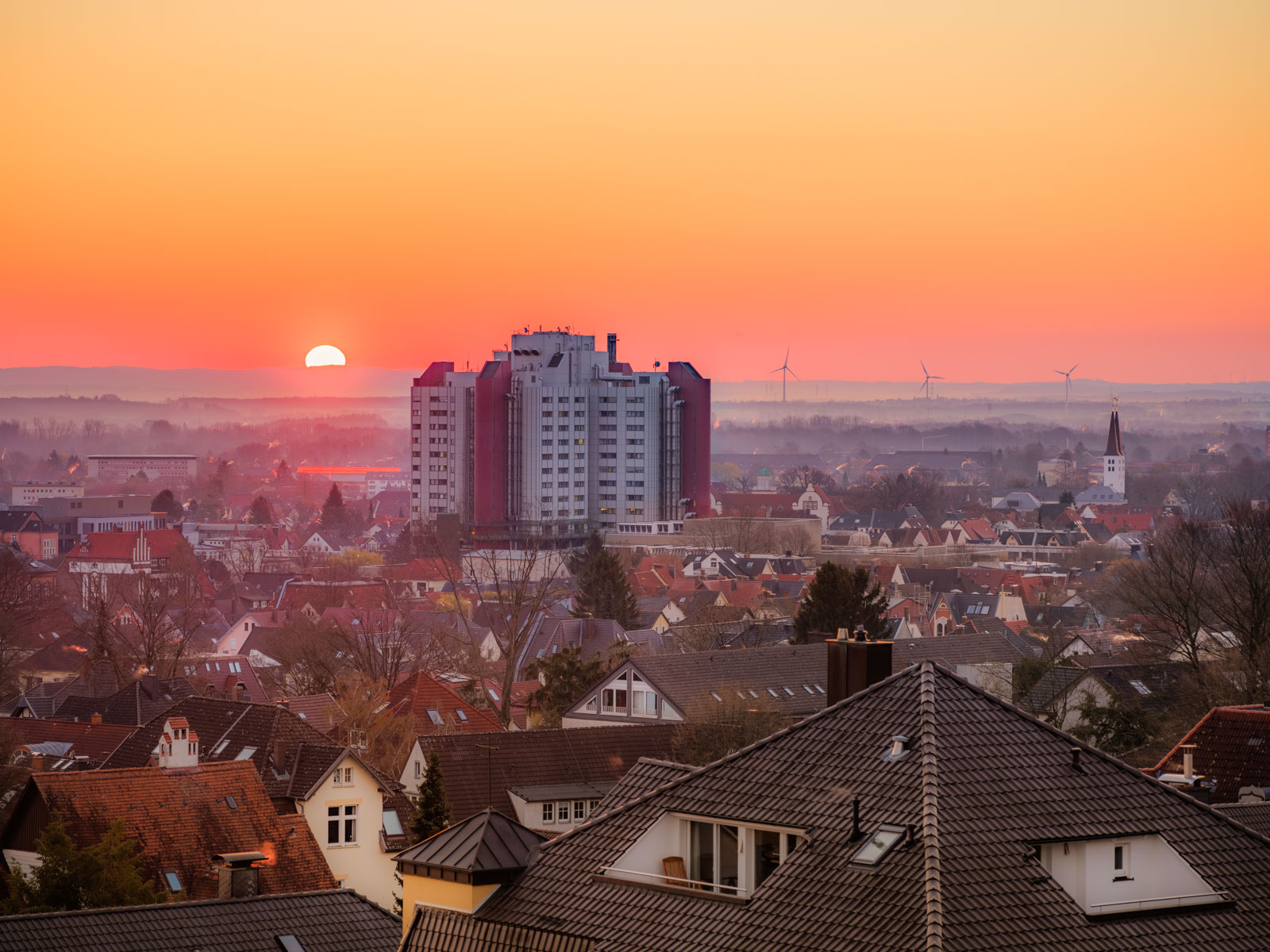 04/11/2020
Only a little sunrise over the city centre of Bielefeld. Taken at Sparrenburg Castle early in the morning at half past six. I found the bare tree behind the parapet so beautiful. Almost looks like a sculpture. The picture is already two weeks old. It was still quite cold that morning. Just over 0° Celsius.
Prints of the pictures are available in my online shop. If you want to visit the shop, you have to leave this website: www.farbenfrohebilder.de
Dawn over Bielefeld #1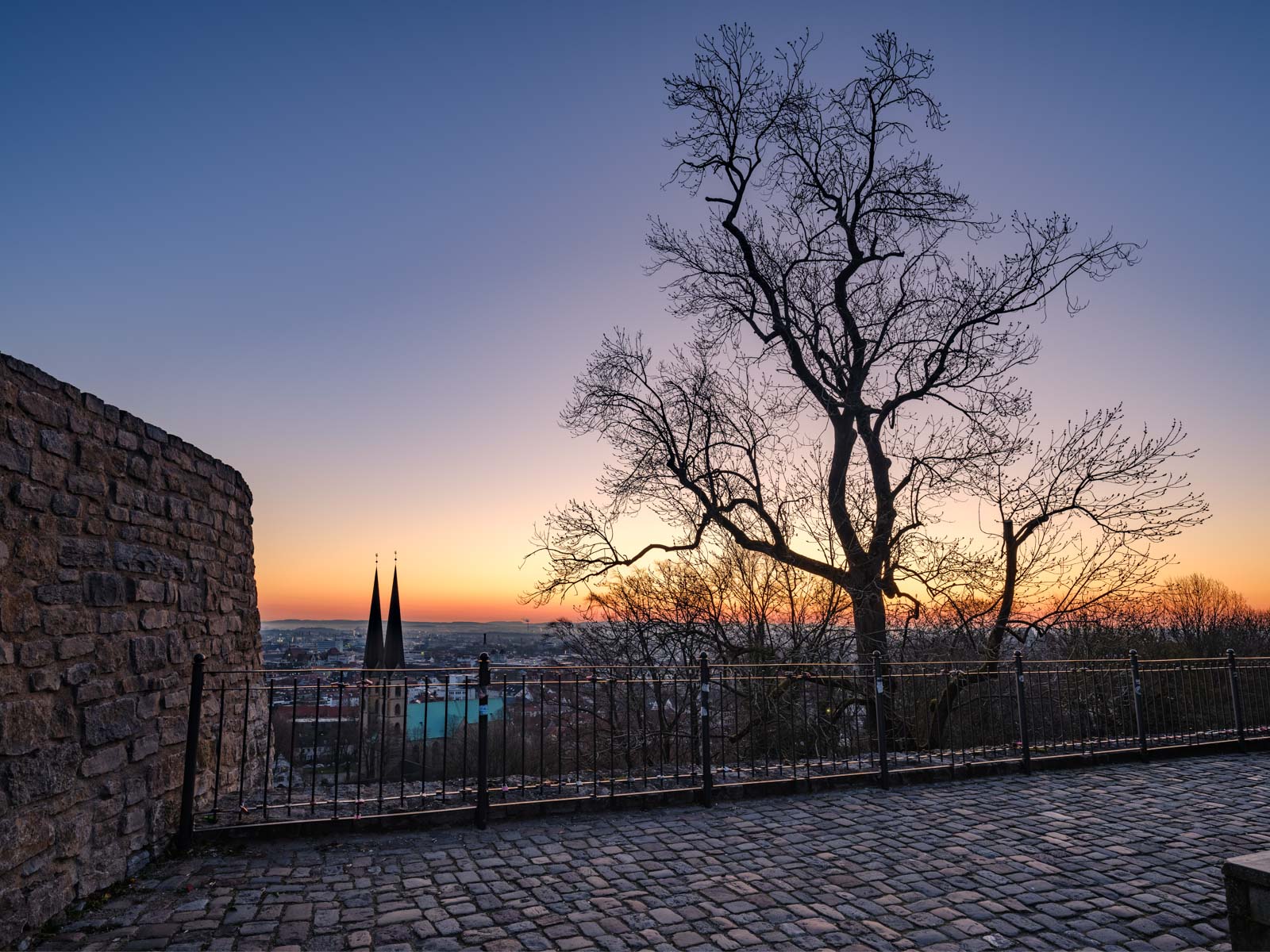 Dawn over Bielefeld #2