10/28/2019
This little fellows are a amethyst deceivers (Laccaria amethystina). The mushrooms in the photo are about 4 cm high. There are also slightly larger specimens. The color varies between a deep purple and almost white. The two amethyst deceivers here are slightly lighter. I took the photos on the northern slope of the Teutoburg Forest near my hometown Bielefeld (Germany). The whole thing was a bit tedious, because the mushrooms chose a steeper slope in a beech forest as location. Due to the only moderately bright light and the small size the camera was mounted on a ground tripod. I like to use a floor tripod and a Novoflex adjustment carriage. The camera used was a Sony 7RIV with a SEL 2.8/ 90 mm G OSS macro lens.
Amethyst deceiver (Laccaria amethystina)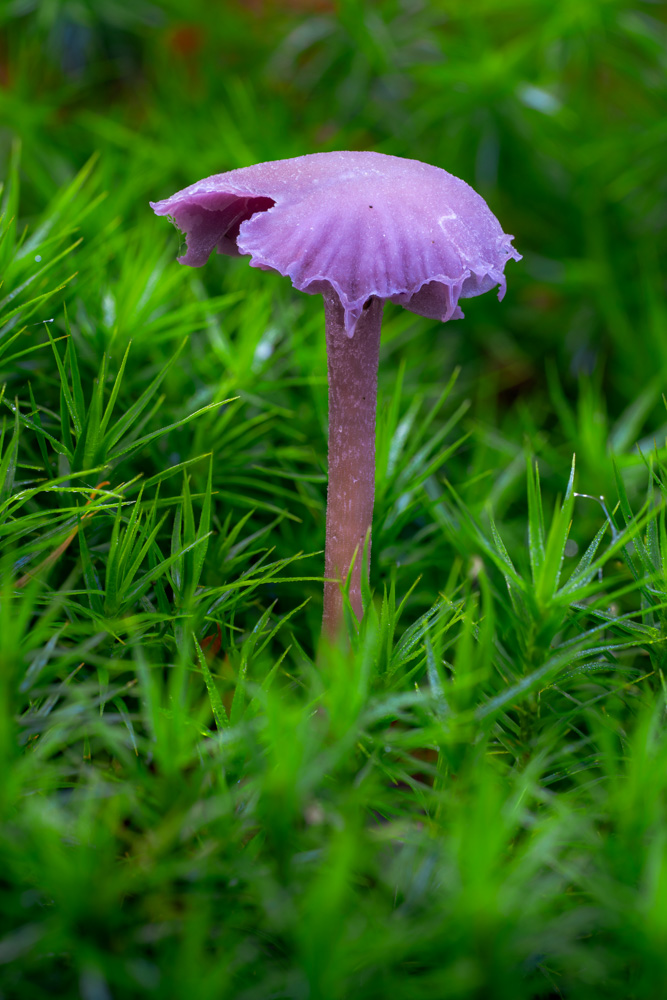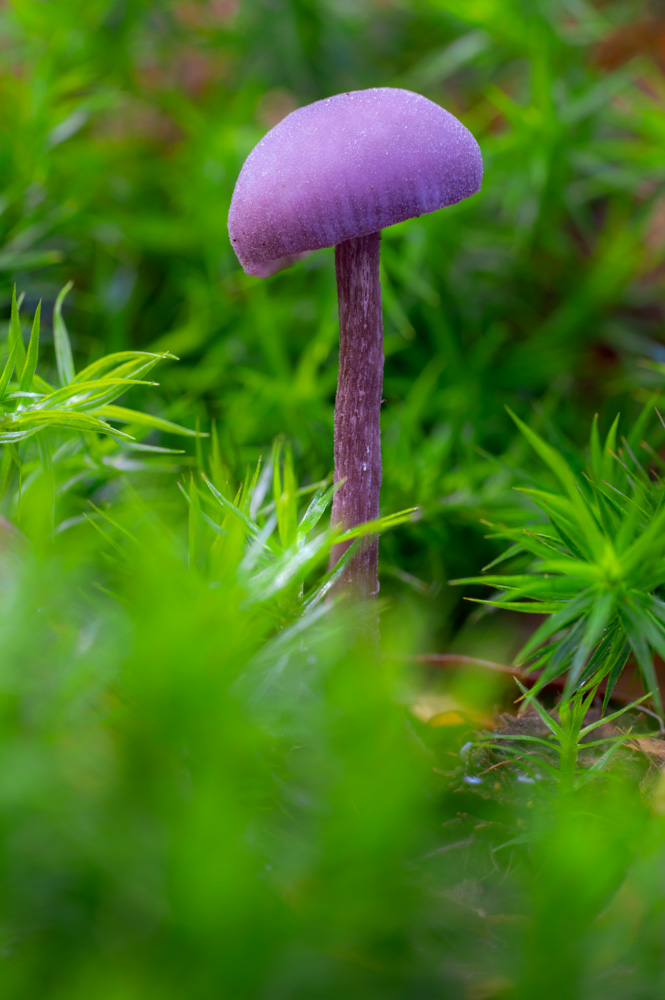 > Nature
10/27/2019
A mushroom I find very beautiful is the shaggy scalycap (Pholiota squarrosa). It occurs very frequently in the German forests and prefers to live on deciduous trees. It can be found in autumn from September to November.
The following photo was taken one day in October with many clouds and little sun. The soft light makes the fine structures of the stalk and the cap appear particularly plastic. I like to use a floor tripod for such photos, because the light in the forest often requires somewhat longer exposure times. Here it was 1/8 second at aperture 5.6 and a set sensitivity of ISO 100.
Shaggy scalycap (Pholiota squarrosa)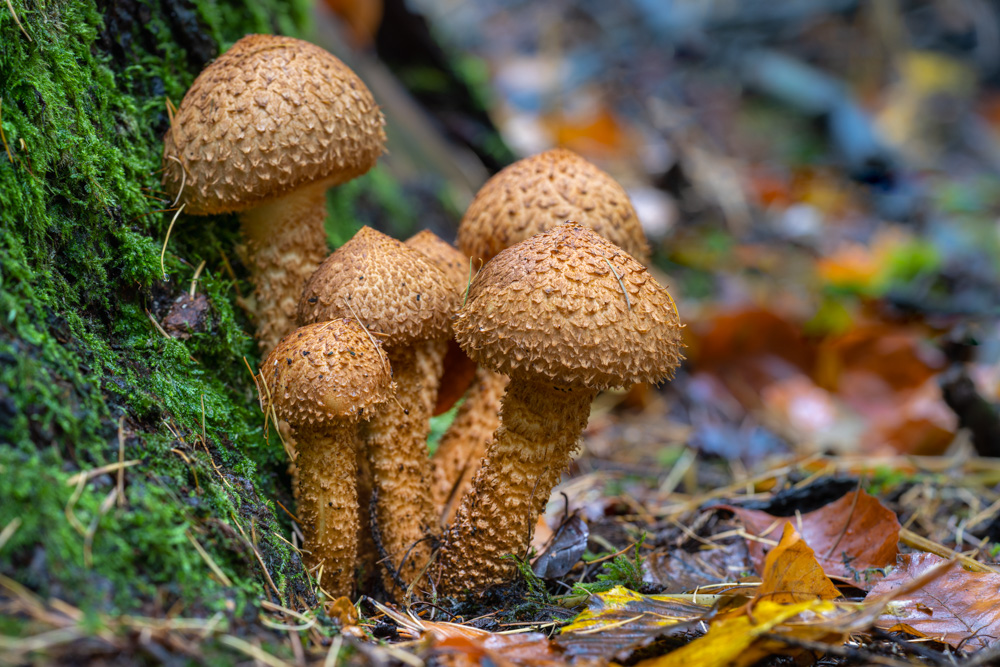 > Nature
10/25/2019
Autumn 2019 seems to be pretty good for mushrooms. I have to admit that I am far from being a great expert on these remarkable creatures. Beautiful and therefore worth a photo, I find them already. I started with the portrait of a mushroom, the sulphur tuft (Hypholoma fasciculare), which is very common in Central Europe. The specimens on the following two pictures live on an old tree stump and are still quite small. I found the mushrooms on the southern slope of the Teutoburg Forest.
Sulphur tuft #1 (Hypholoma fasciculare)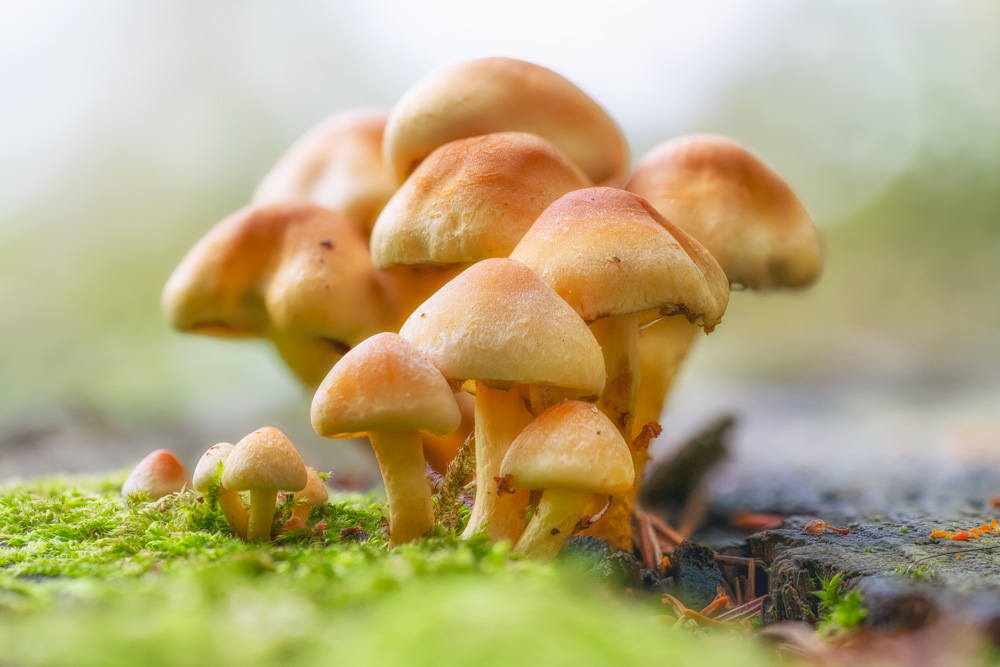 Sulphur tuft #2 (Hypholoma fasciculare)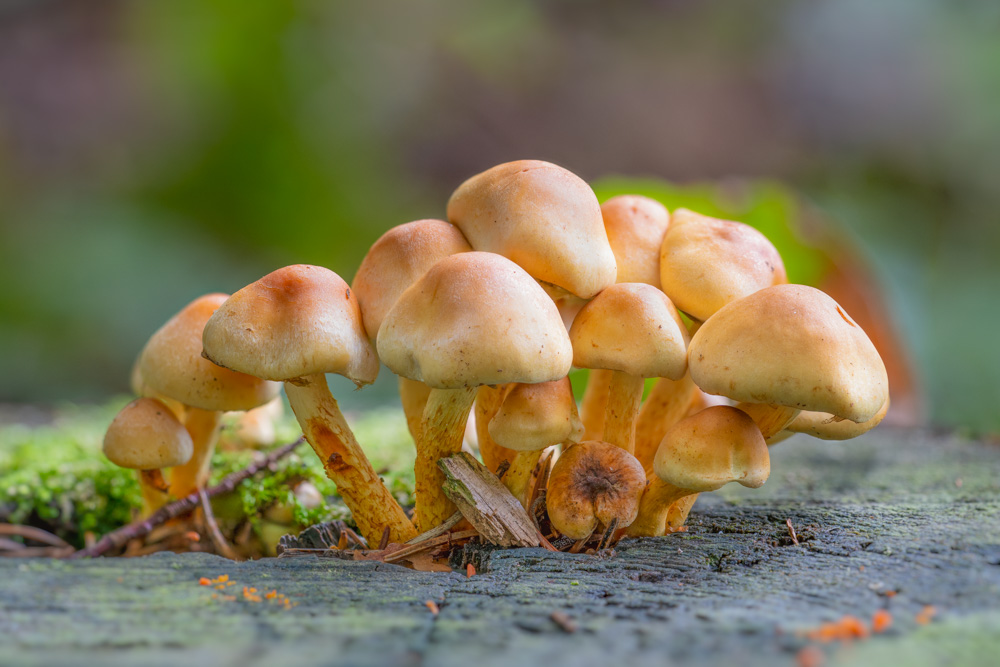 > Nature
10/13/2019
Last weekend I went to the 'Tierpark Olderdissen' in Bielefeld again. During this visit I have dedicated myself photographically exclusively to the Eurasian lynxes. Now in autumn you have a better view into the enclosures, because the vegetation is not so dense anymore. And of course the autumnal foliage matches the fur ferns of the lynxes.
All photos were taken with Sony's new SEL 5.6-6.3 / 200-600 mm G OSS telephoto zoom lens. In my opinion, the focal length range is ideal for animal photography.
Eurasian lynx #1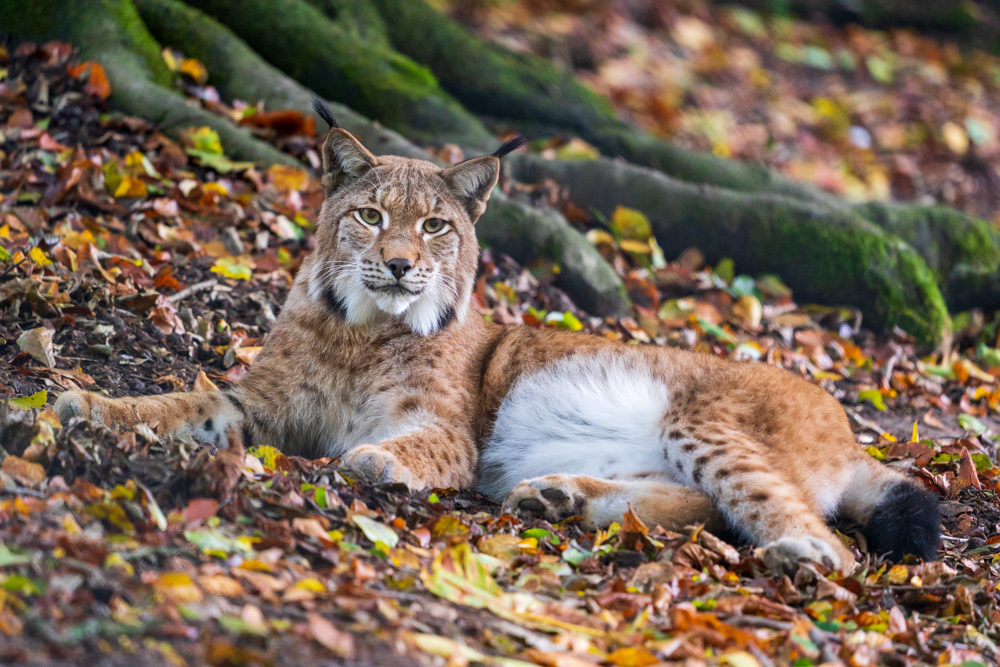 Eurasian lynx #2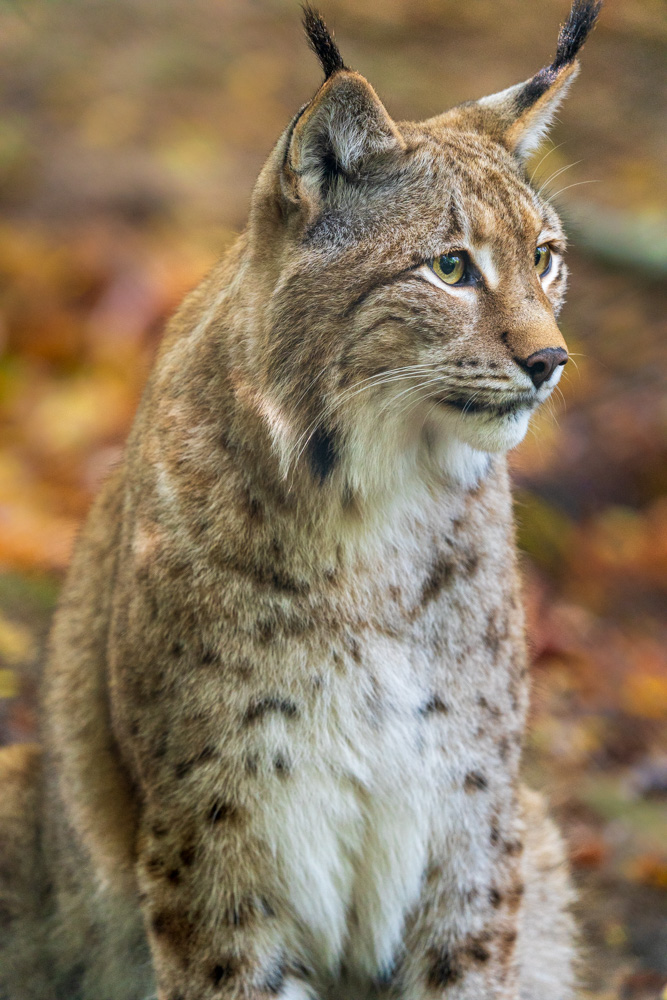 Eurasian lynx #3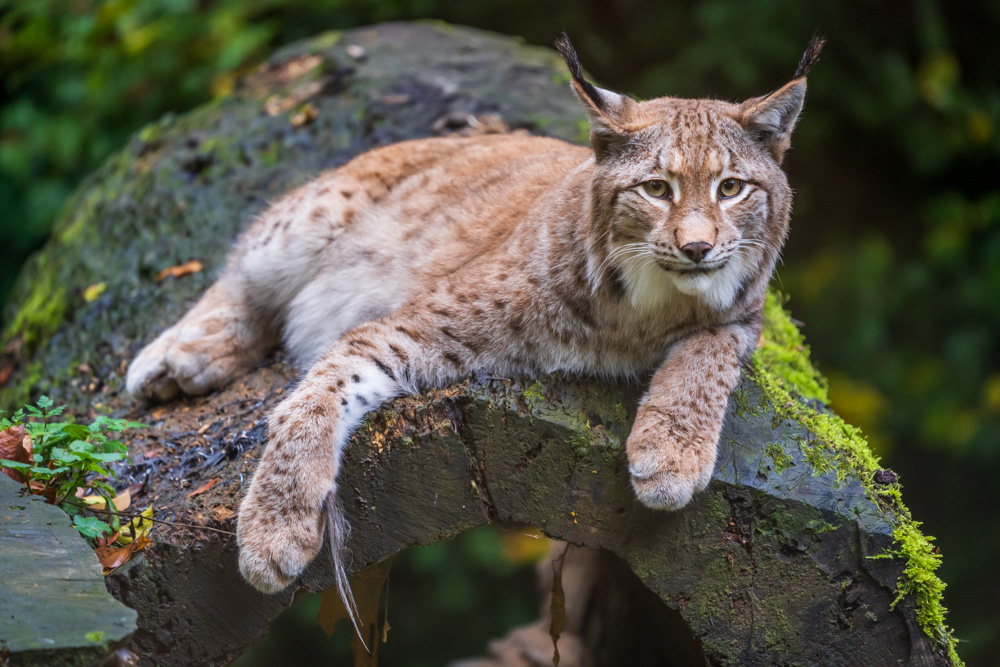 Eurasian lynx #4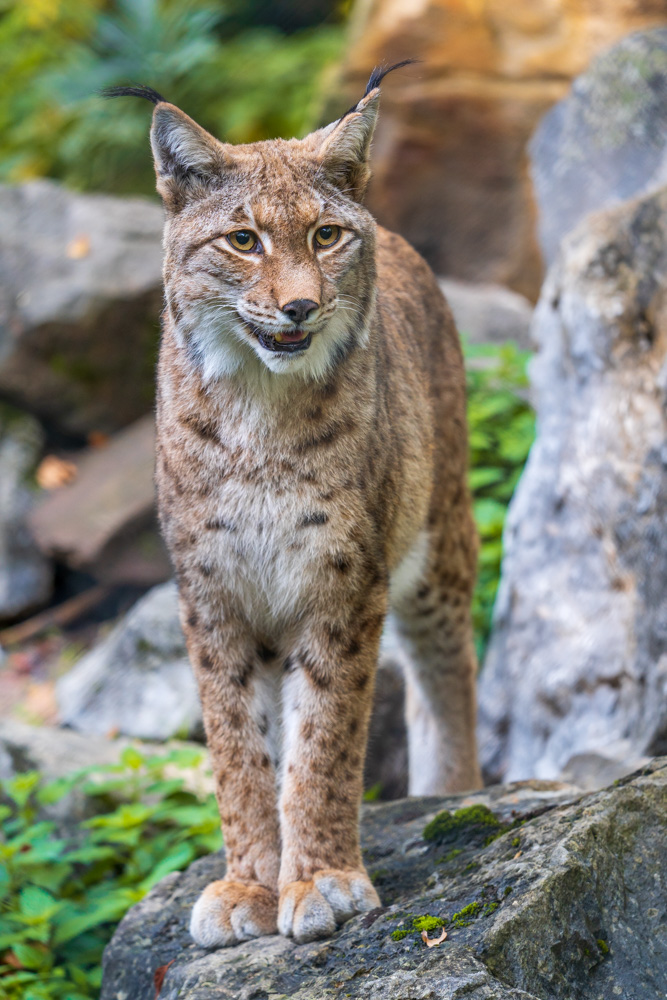 Eurasian lynx #5