02/17/2019
Graffiti in the light of a street lamp at the 'Brüderpfad' in Bielefeld. The photo was taken very early in the morning in the centre of Bielefeld. Here I used the ZEISS Batis Distagon 2.8/ 18 mm.
Graffiti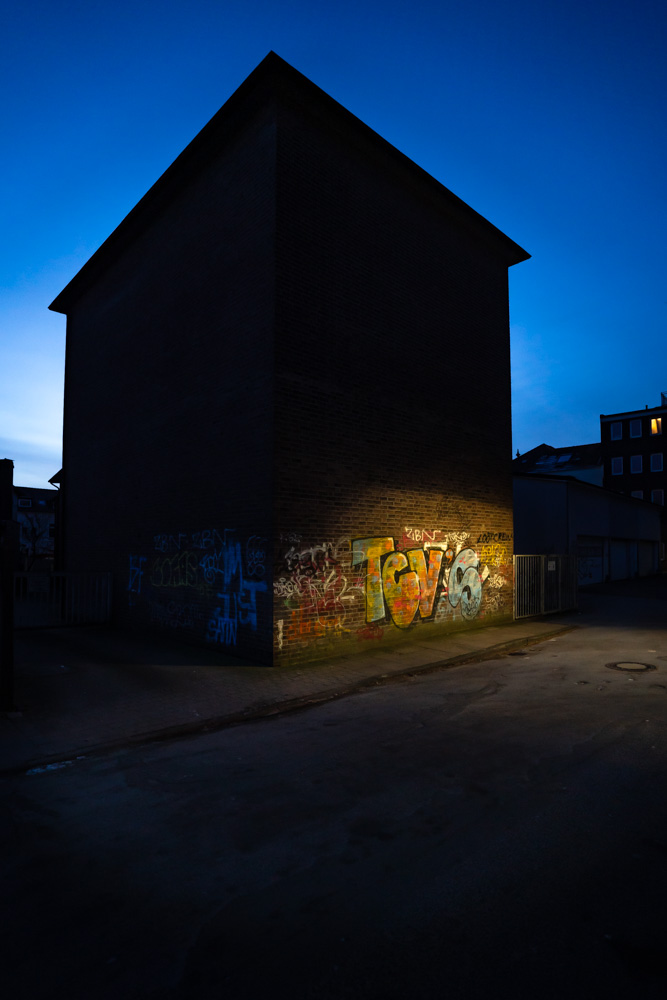 02/14/2019
I already photographed the sunrise over Bielefeld and the 'Sparrenburg' (Sparrenburg Castle) last autumn. So some months ago. But since everyone who has seen it so far thinks it's especially beautiful, I'm sure it can also be published in February. The picture was taken from 'Johannisberg'. In the foreground you can see the vines that were planted here a few years ago. Bielefeld is actually too far north for winegrowing and I suspect that the quality of the grapes here is not really good. But it looks nice. The image was photographed with a super wide angle lens. I used the Sony FE 4/ 12-24 mm G with a focal length of 12 mm.
Johannisberg - Autumn sunrise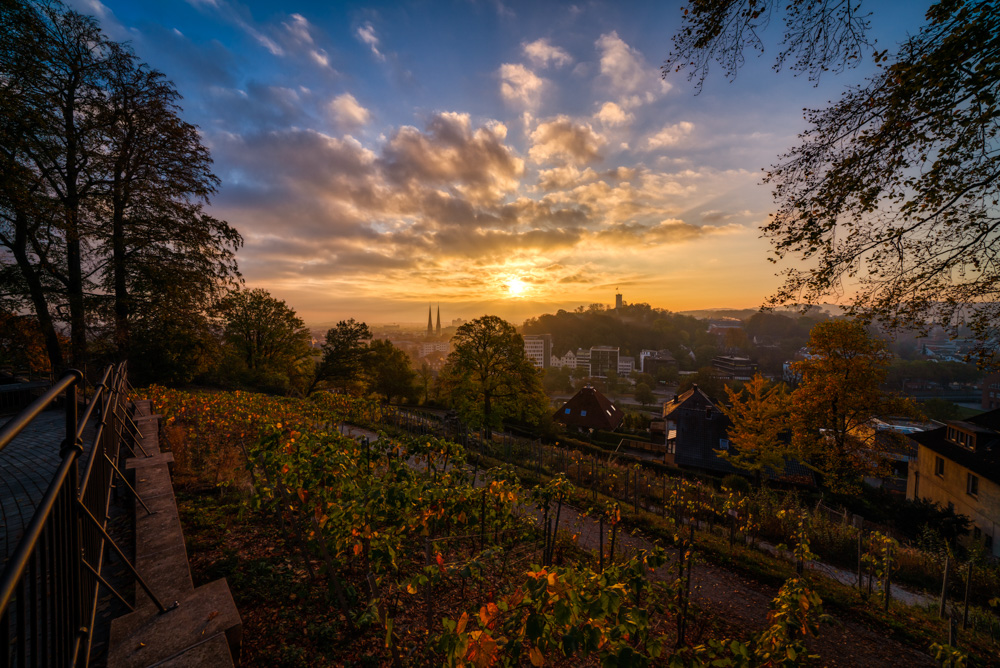 02/05/2019
Platform at Bielefeld main station on a cloudy morning in early January 2019. In the background you can see the buildings of the 'Stadtwerke Bielefeld' (Bielefeld municipal utilities). This picture was taken with the very good ZEISS Batis Sonnar 1.8/ 85 mm.
Railway platform (Bielefeld)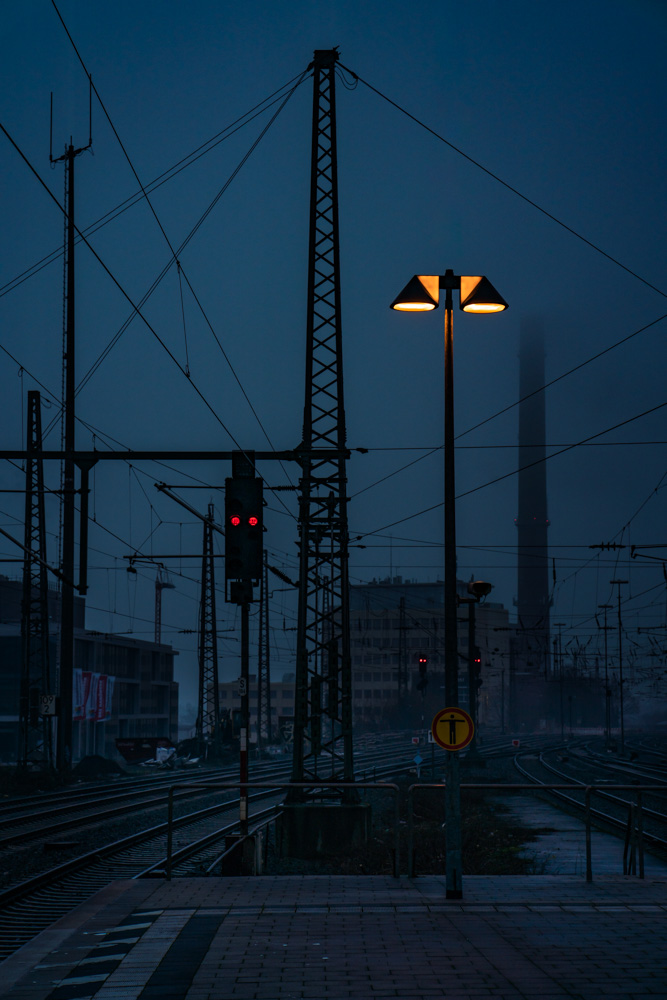 01/15/2019
Green traffic light man at the 'Herforder Straße' in Bielefeld. Actually I just wanted to try out the bokeh of the new ZEISS Batis Distagon 2/ 40 mm CF. But the picture has also become quite attractive. And of course the bokeh is beautiful.
Green traffic light man