08/22/2020
As is well known, flash is often very useful in photography. When you have less natural light than you need it, or to lighten shadows and reduce too much contrast. Most of the times, one wants to avoid that everybody can see that the flash was intended. But you can also use flash light in such a way that it is visible for everyone and use it as a creative element. I tried this yesterday and chose some sunflowers on a field.
I used a Fujifilm GFX50R camera with the Fujinon GF 3.5/ 50 mm R LM WR lens and two Nissin i60A flashes with the Air 10s control unit.
Prints of the pictures are available in my online shop. If you want to visit the shop, you have to leave this website: www.farbenfrohebilder.de
Sunflower flash fun #1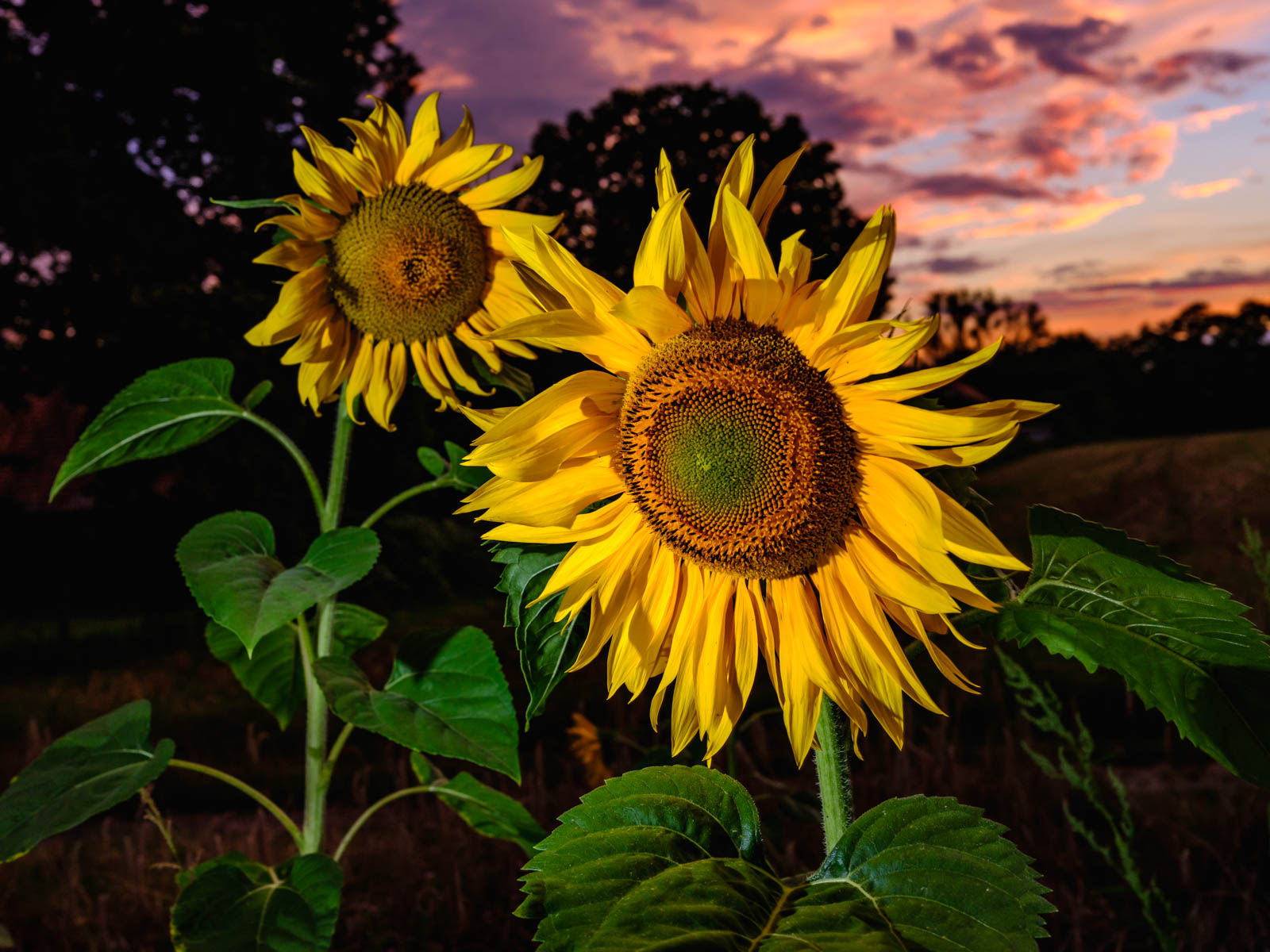 Sunflower flash fun #2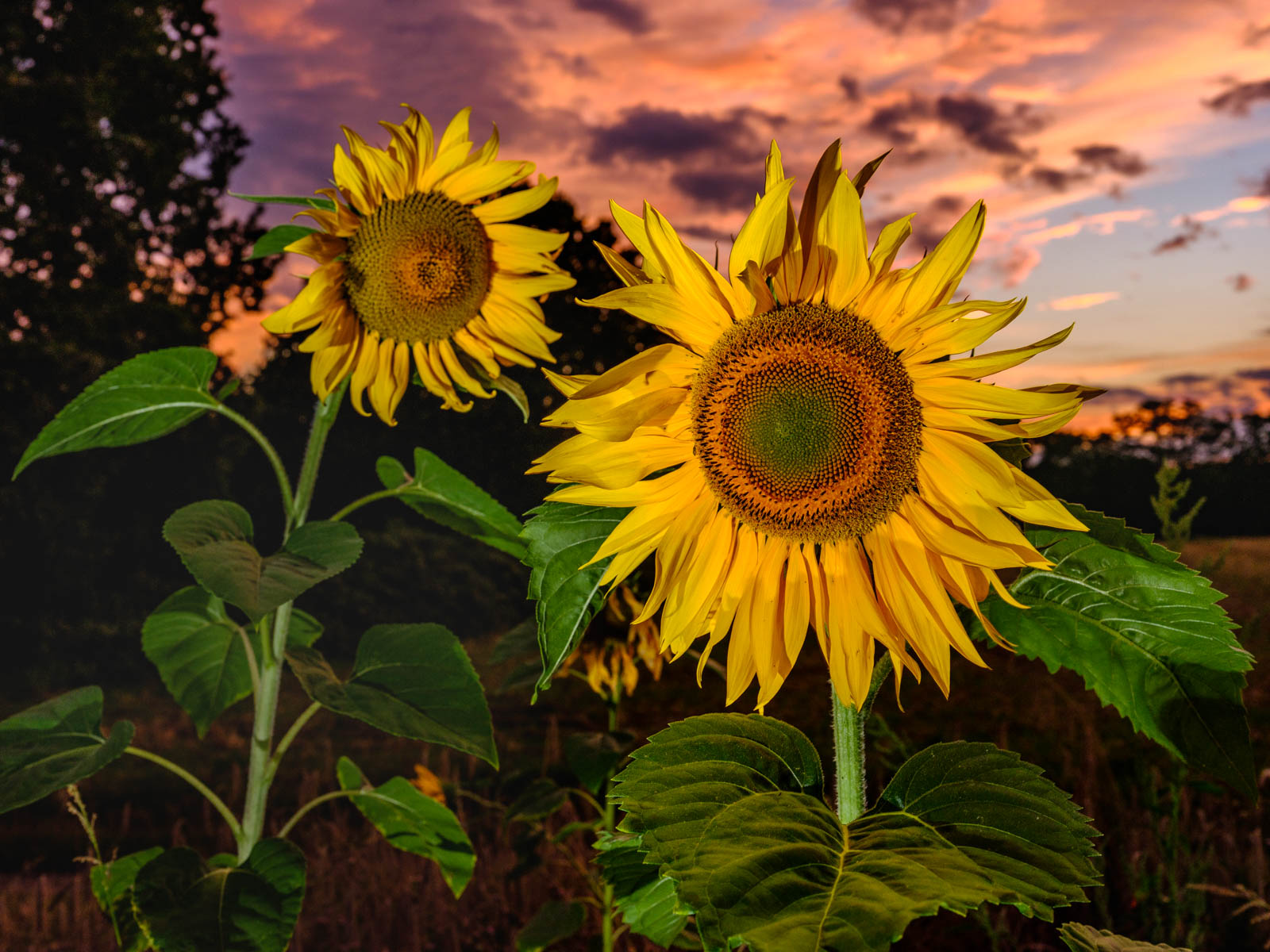 Sunflower flash fun #3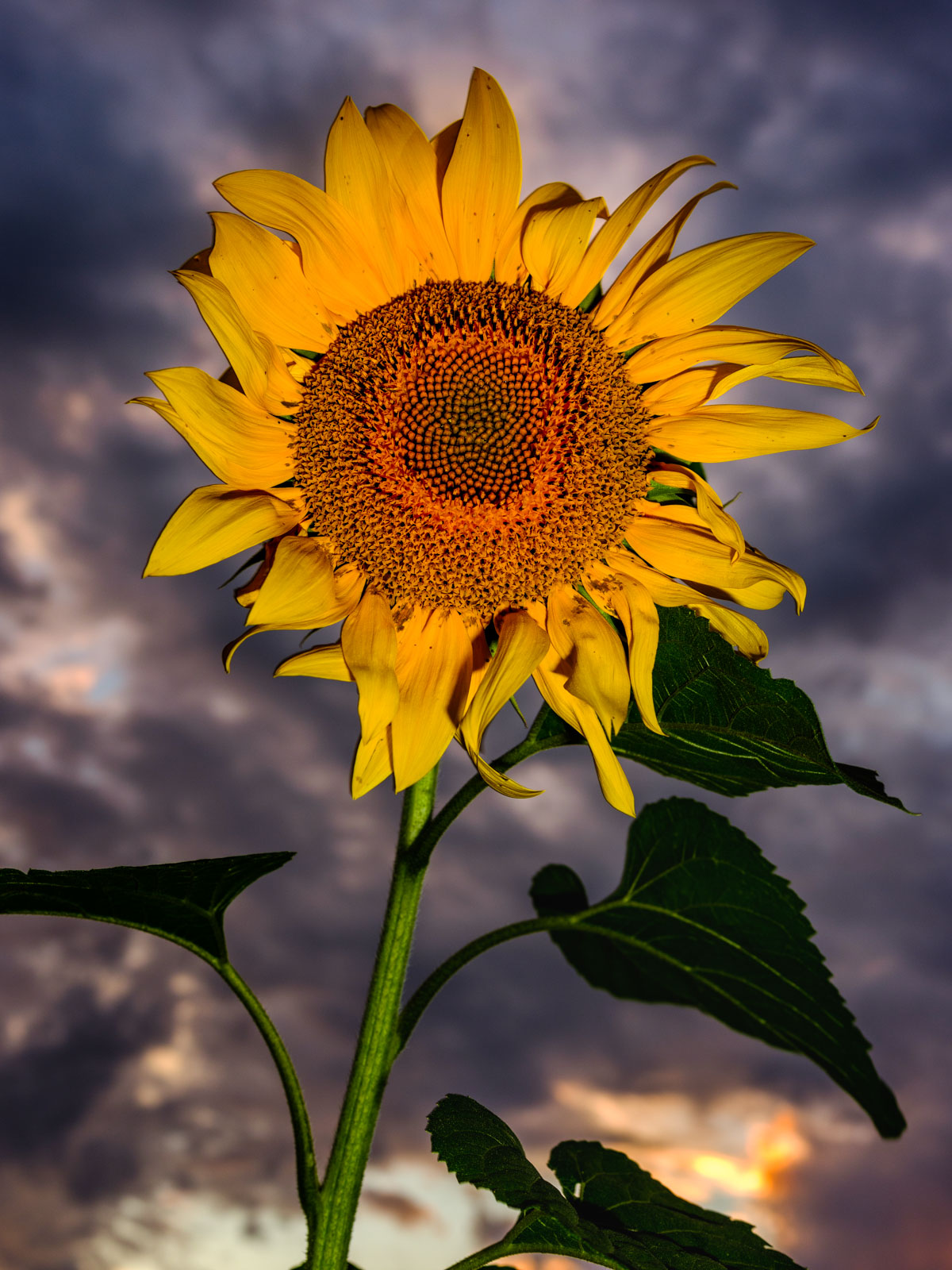 Sunflower flash fun #4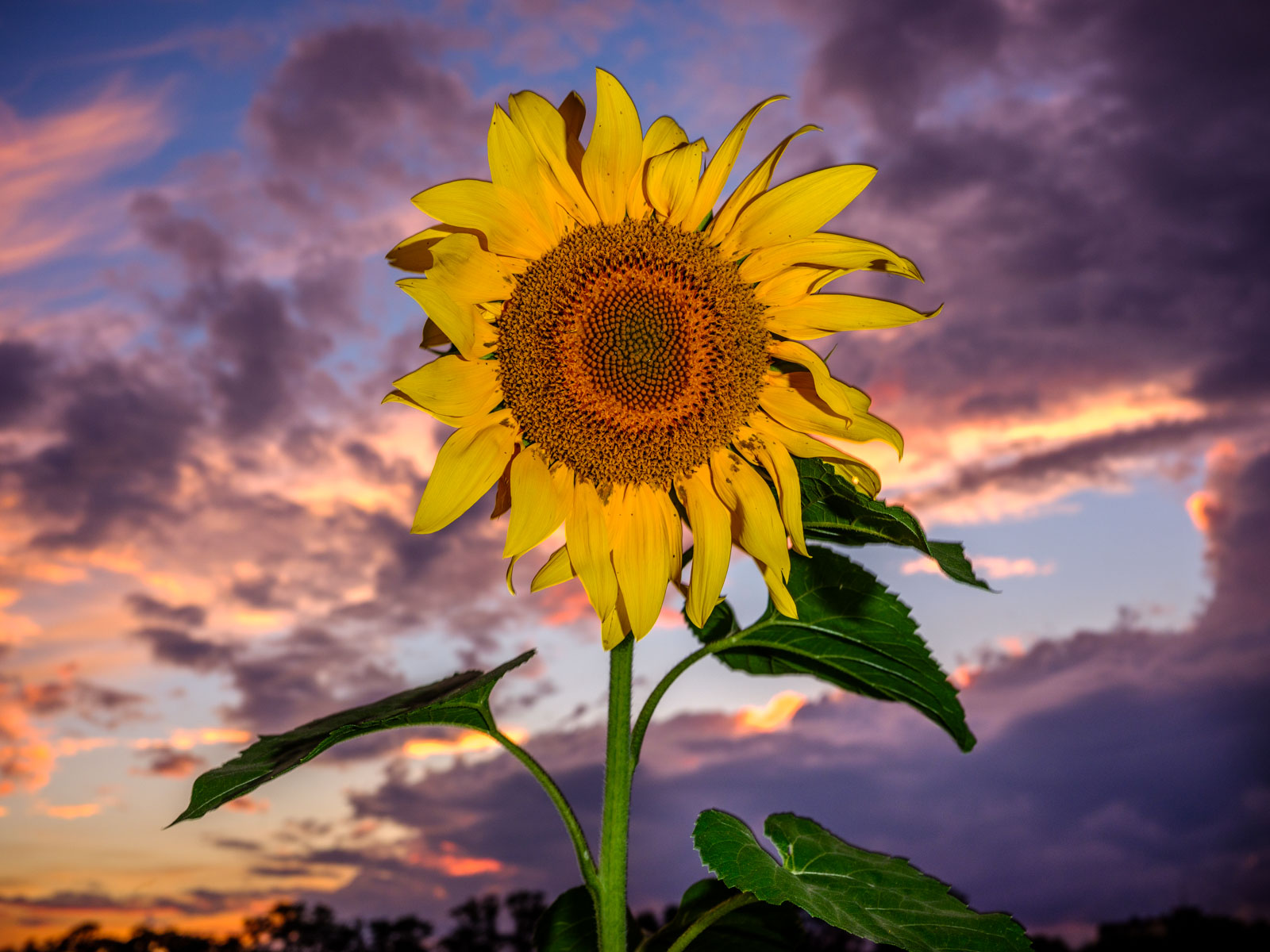 > Nature
08/18/2020
The 'Herforder Straße' is one of the main access roads in Bielefeld. The traffic volume is high and the development on the left and right is dominated by trade and industry and a few mostly not very nice residential buildings. More or less by chance I passed by there on a Saturday morning an took a picture of the 'Herforder Straße' at sunrise.
Sunrise at Herforder Straße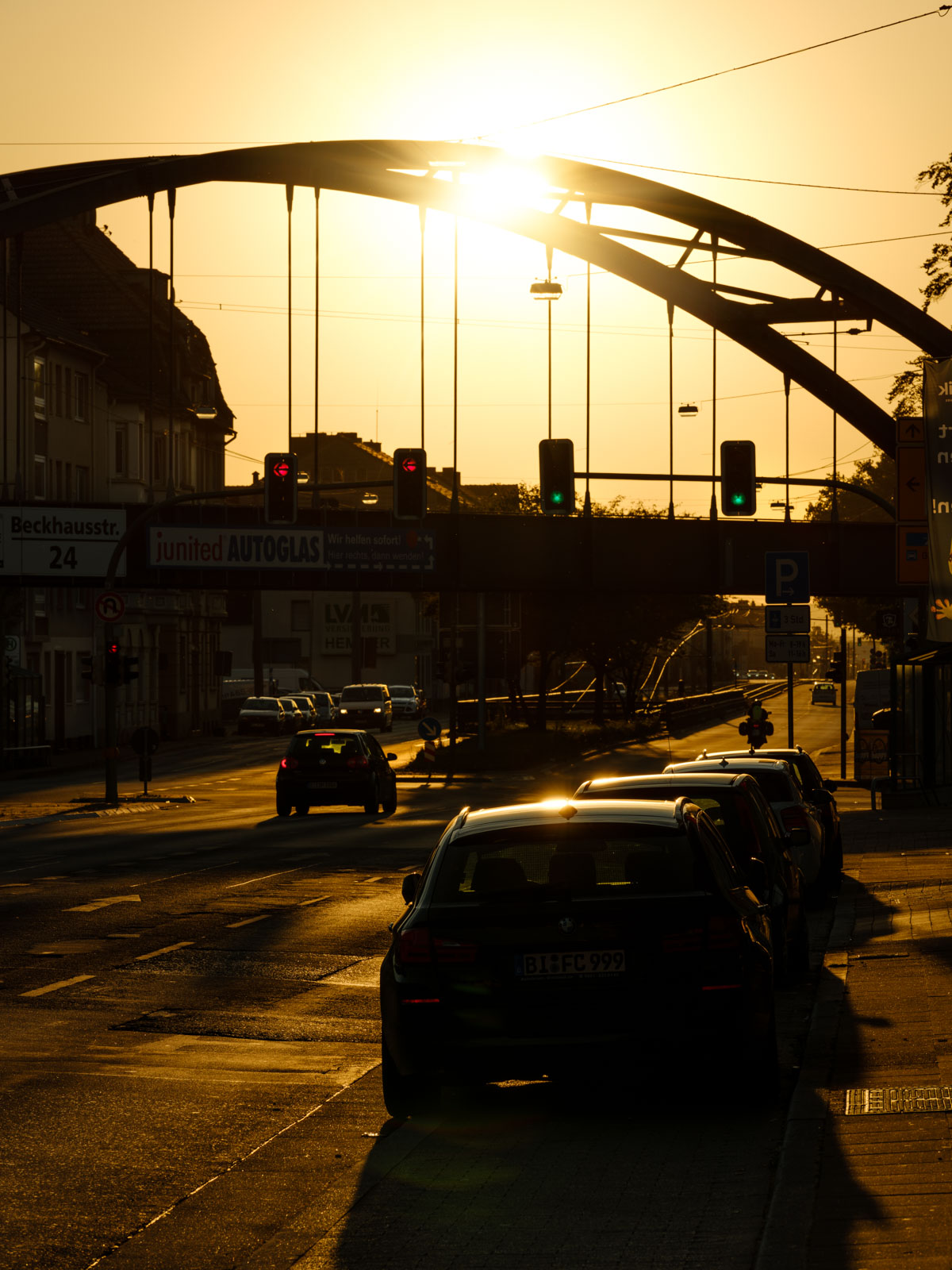 08/15/2020
After a longer break I brought out my drone again. A few days ago I took pictures of the two old gasometers in the Teutoburg Forest and now I've been on the 'Johannisberg' with my DJI Mavic 2 Pro. From there you have a nice view over the city centre of Bielefeld. A certain difficulty is to find a suitable place to fly. Since the train tracks and residential areas are nearby, it's not that easy. But there are some places from where you can legally take off.
Sunrise over the city centre #1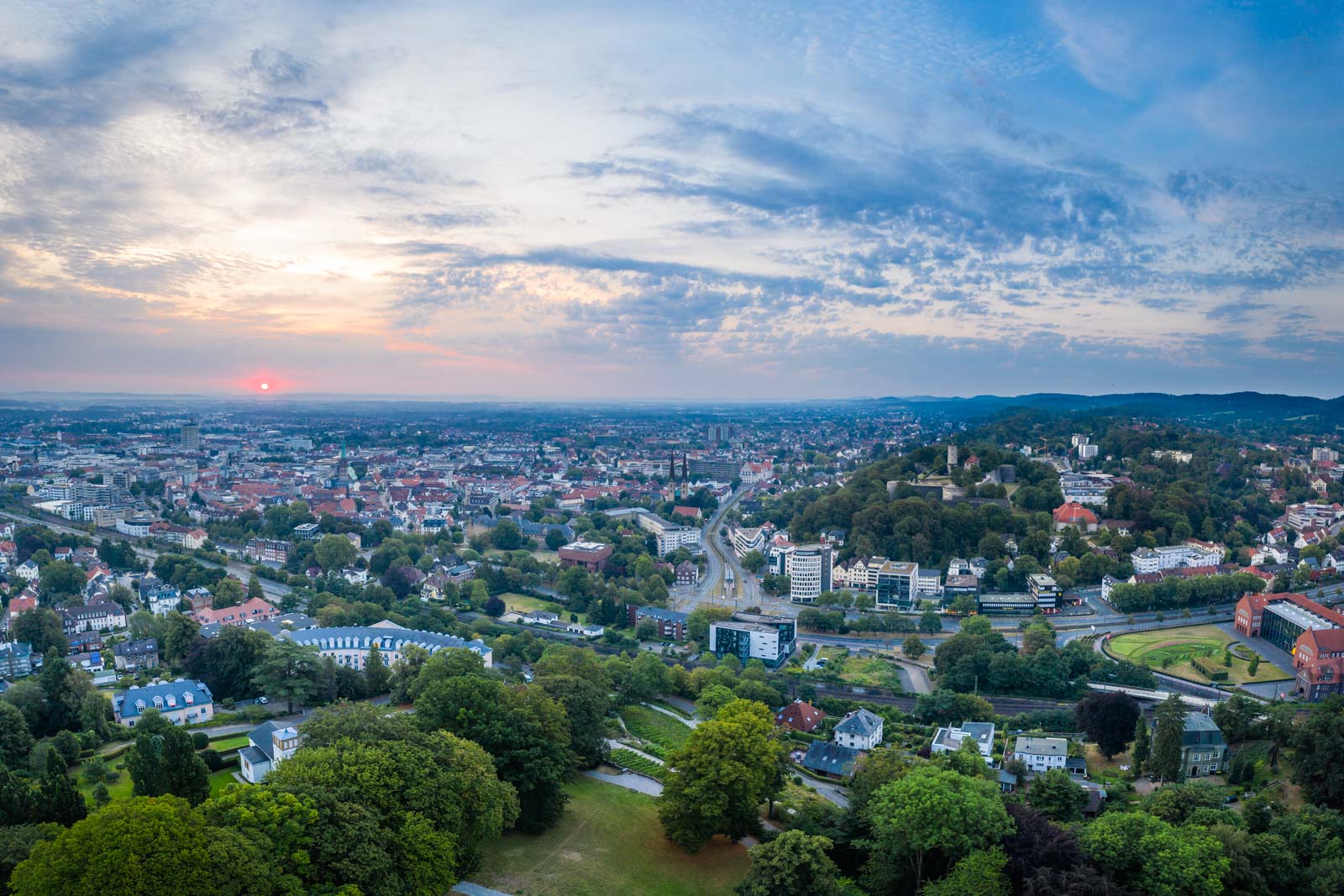 Sunrise over the city centre #2

Above the farmhouse museum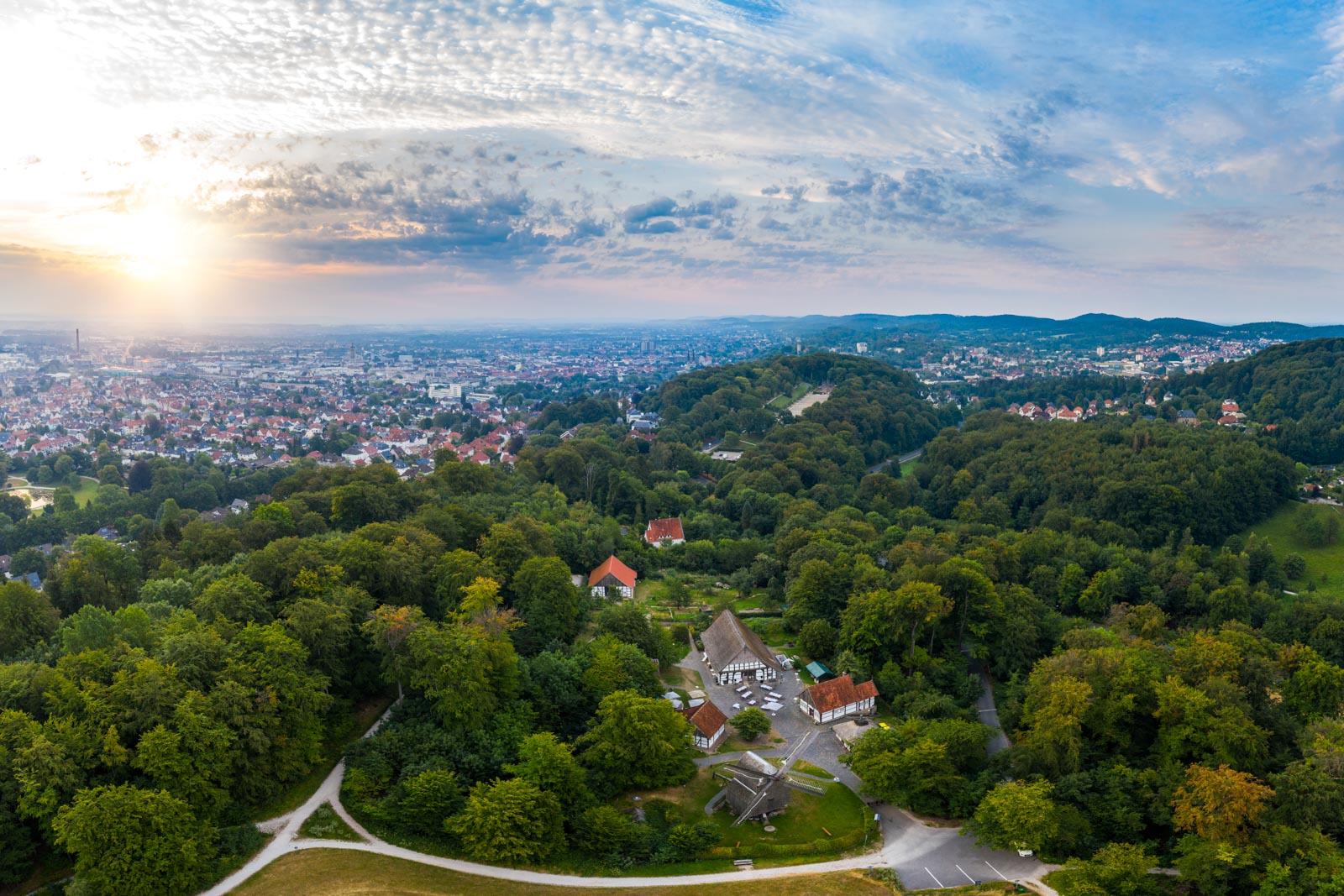 Sunrise over the city centre #3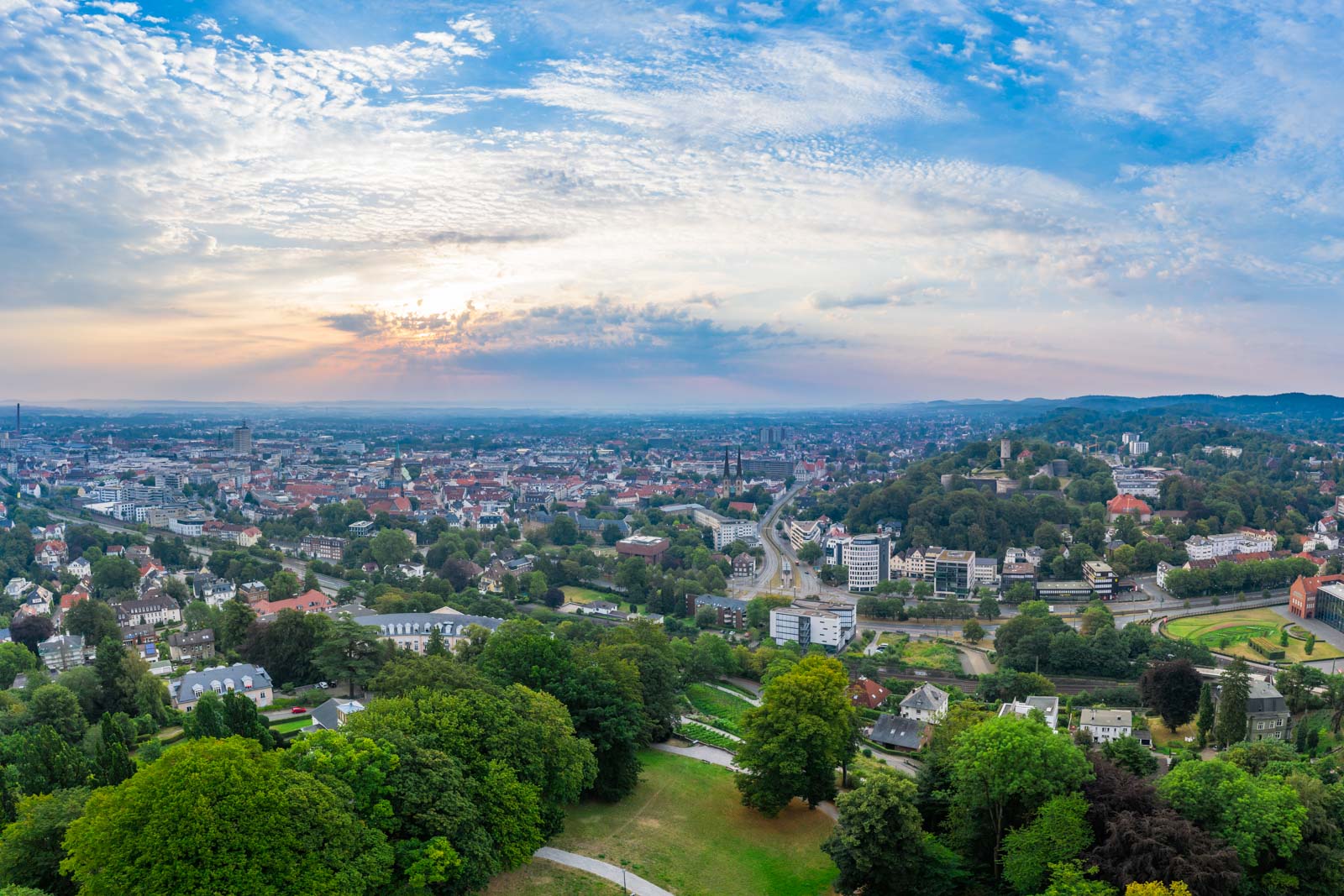 Sunrise over the city centre #4

08/13/2020
At the edge of the Teutoburg Forest, in Bielefeld's Bethel district, there are two old gasometers. They have both been out of operation for a long time, but have not been dismantled. One could say that they have become small landmarks over time and that is probably why they have been left standing. I took pictures of the spherical gas containers early in the morning in August at sunrise. The photos were taken with the drone DJI Mavic 2 Pro.
Sunrise above two old gasometers #1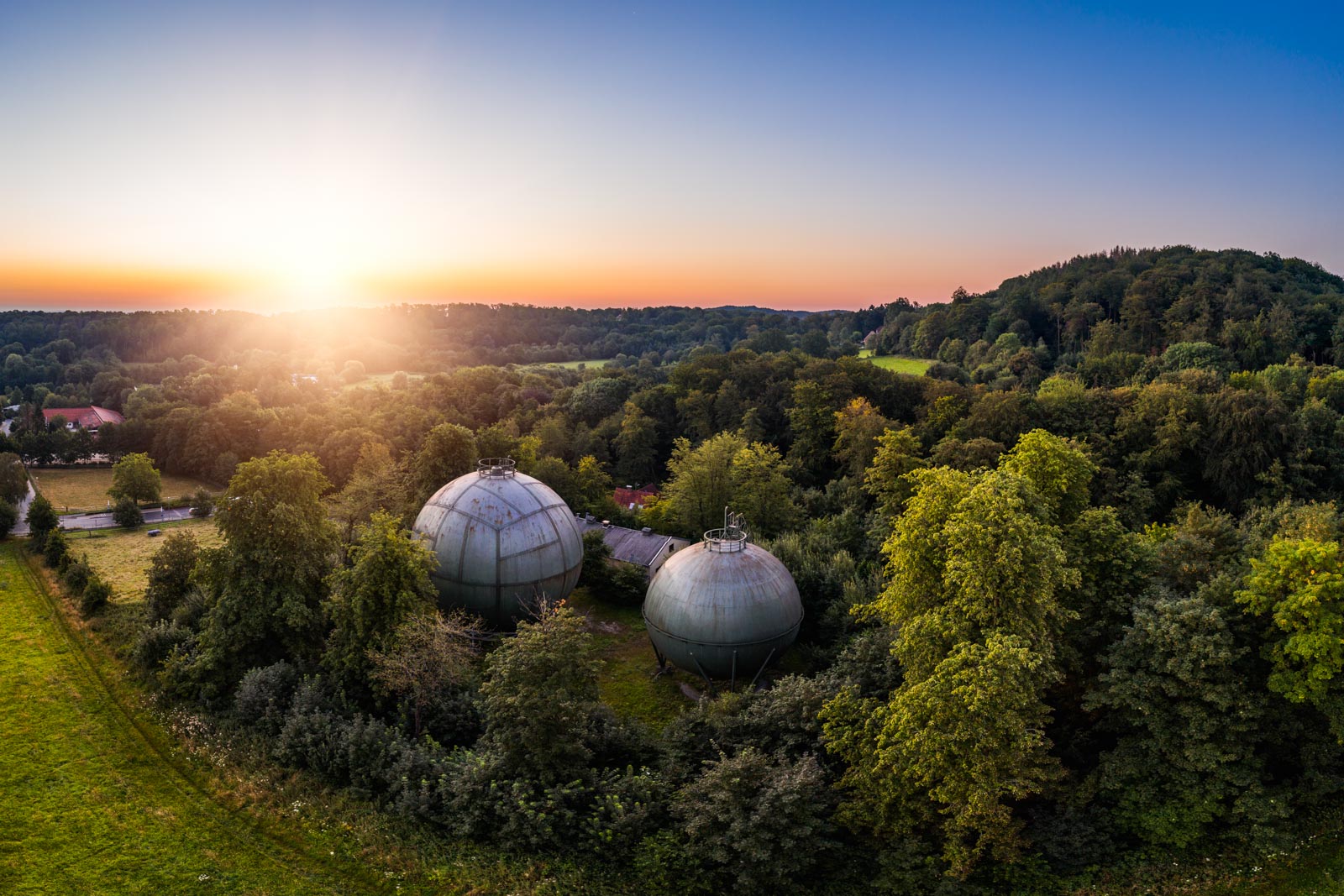 Sunrise above two old gasometers #2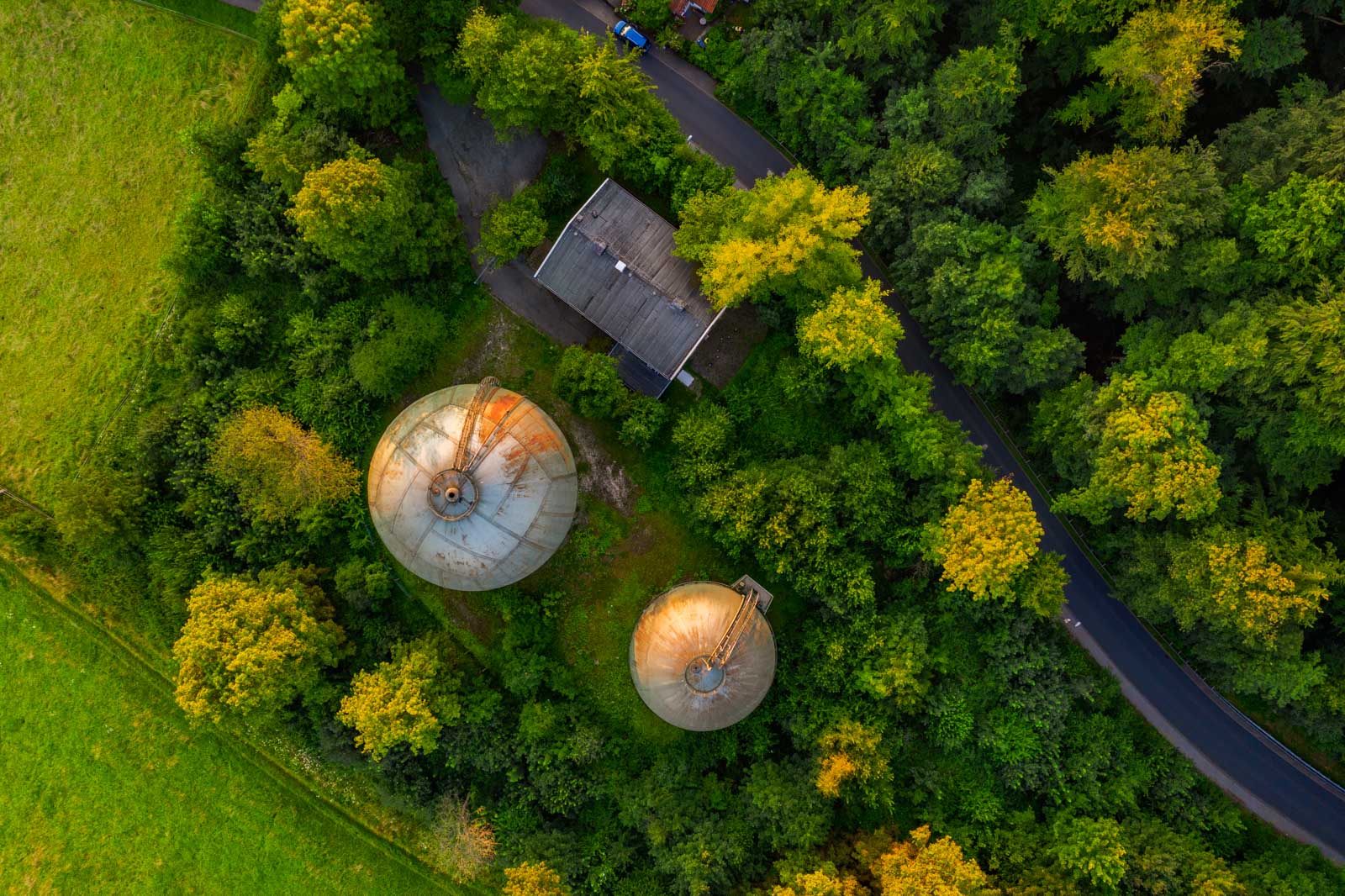 Sunrise above two old gasometers #3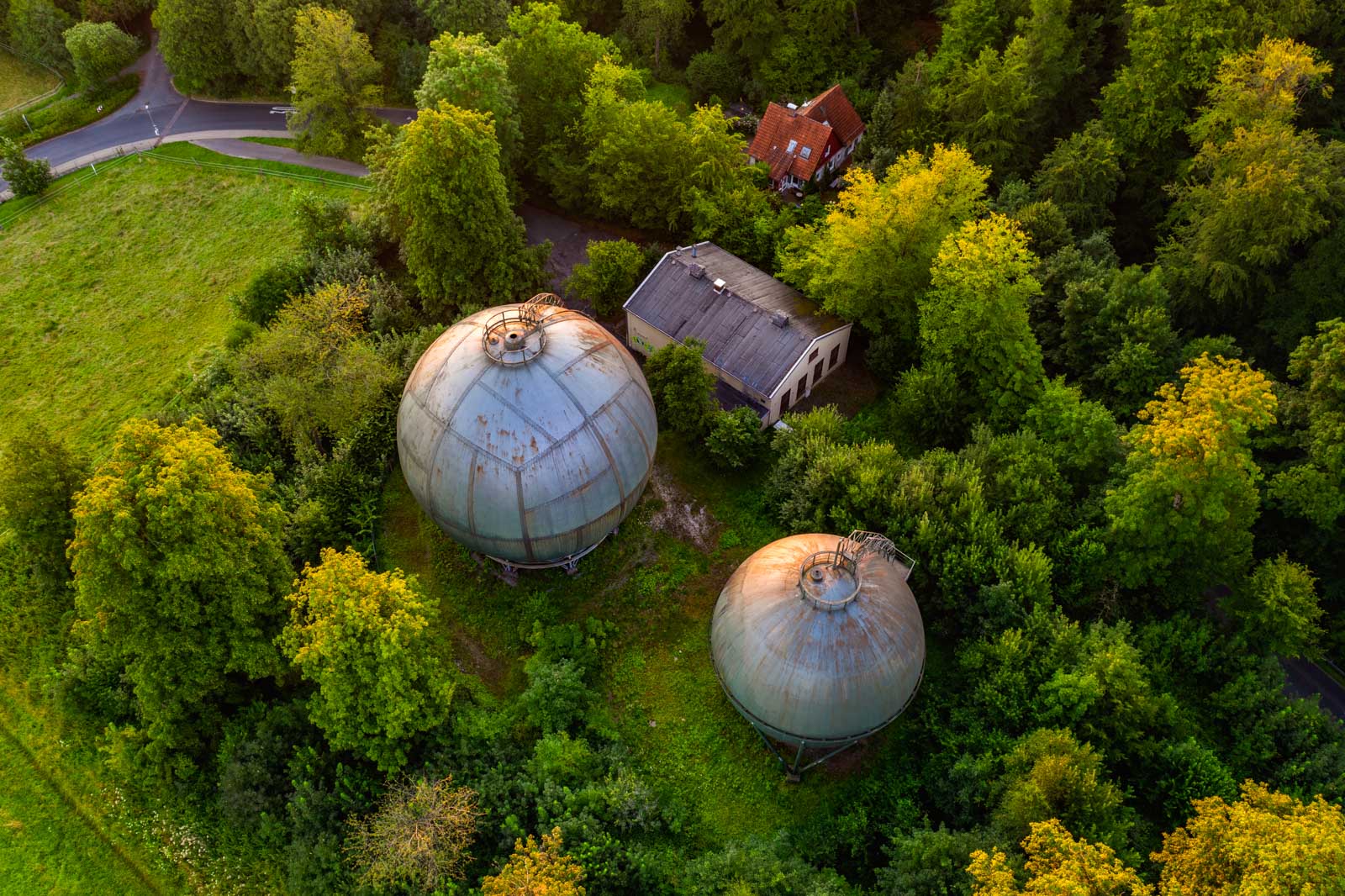 > Nature