01/21/2020
Since 1980 there has been a waste incineration plant in the Bielefeld district of Heepen. At the first moment, when looking for an interesting photo motif, one certainly does not think of such facilities. But the location in the northeast of the city makes it worthwhile, I thought. From the ground you can't get a good view of the complex, but from a higher point of view it looks quite different. The two photos were taken from a altitude of about 80 meters above ground level. For a short moment the January sun came out. I took the chance.
Sunset over a waste incineration plant #1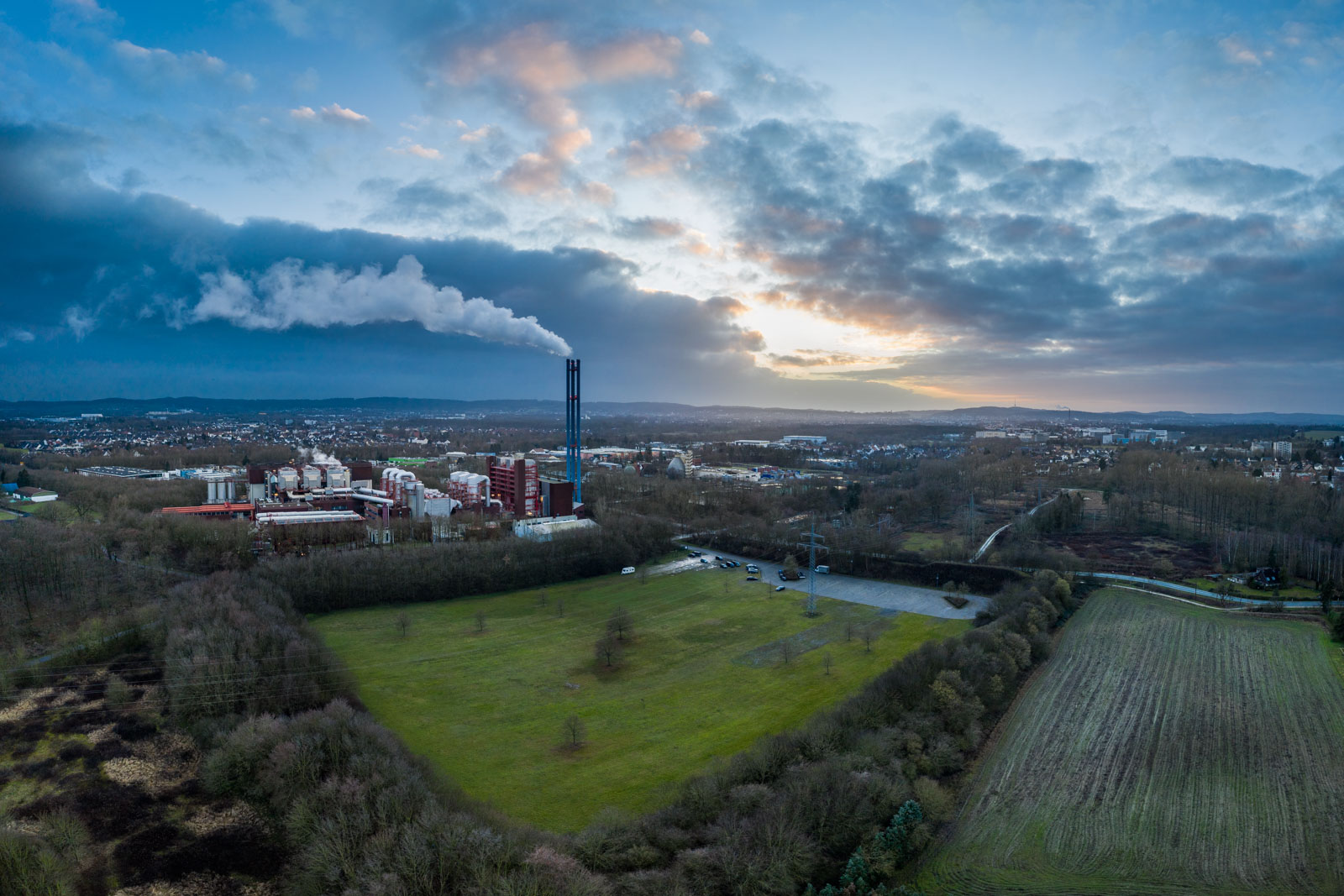 Sunset over a waste incineration plant #2

> Nature
01/19/2020
Not far from Bielefeld's main station is the site of the 'Stadtwerke Bielefeld' (Public utility company). There is also a high chimney, which towers above all other buildings in Bielefeld. Actually I was in the area to photograph something completely different. But that was not as possible as I had thought. But the chimney in the thick morning fog looked very interesting and I took the opportunity for this picture. It was taken with the Sony Alpha R7IV and the Zeiss Batis Distagon 2/ 40 mm CF. Because it was still very dark, it was only possible with a tripod. The shutter speed was two seconds.
The second photo I took from a car park very close by. Here, however, with a wide angle lens, the Zeiss Batis Distagon 2/ 25 mm.
Chimney in the morning fog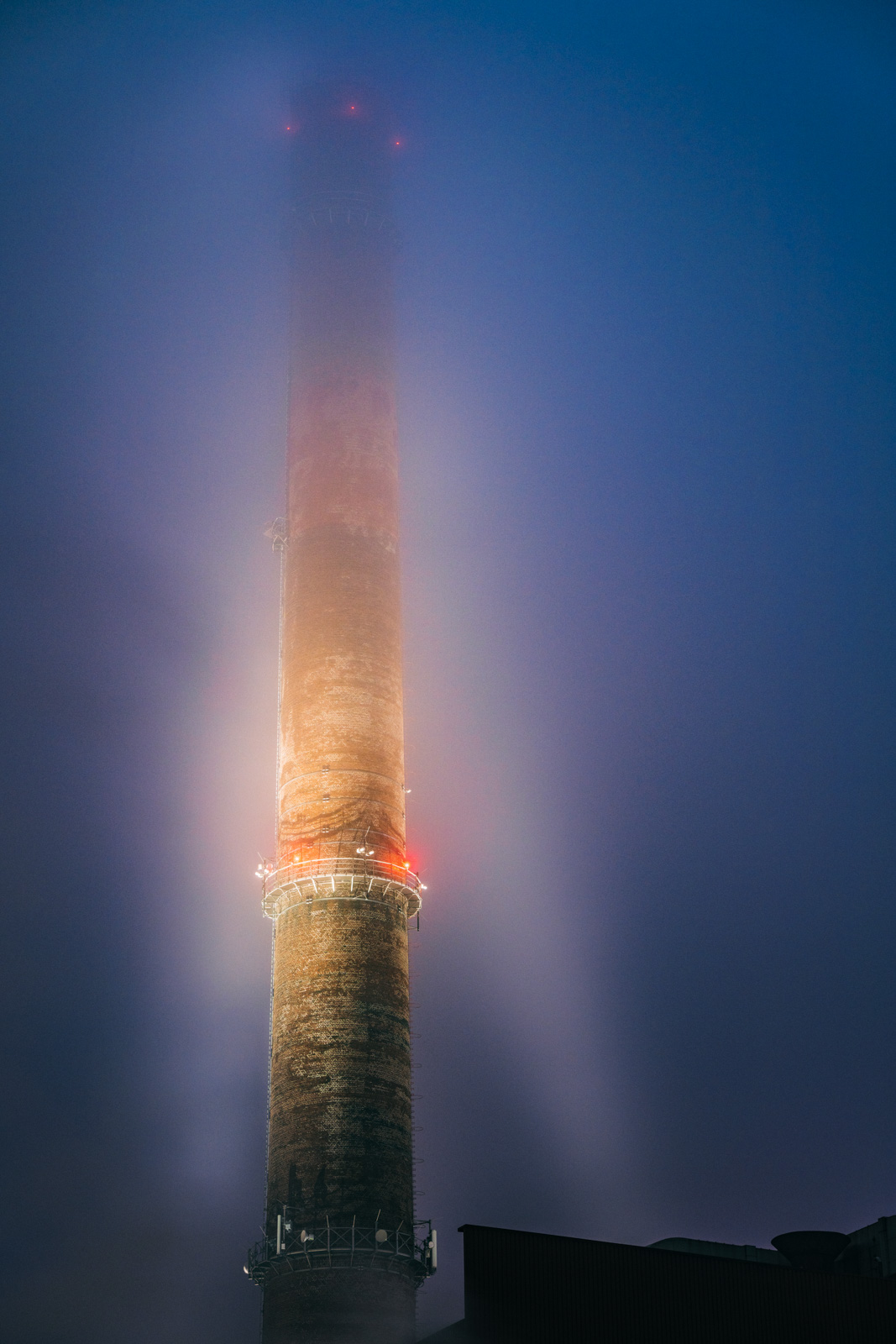 Parking with chimney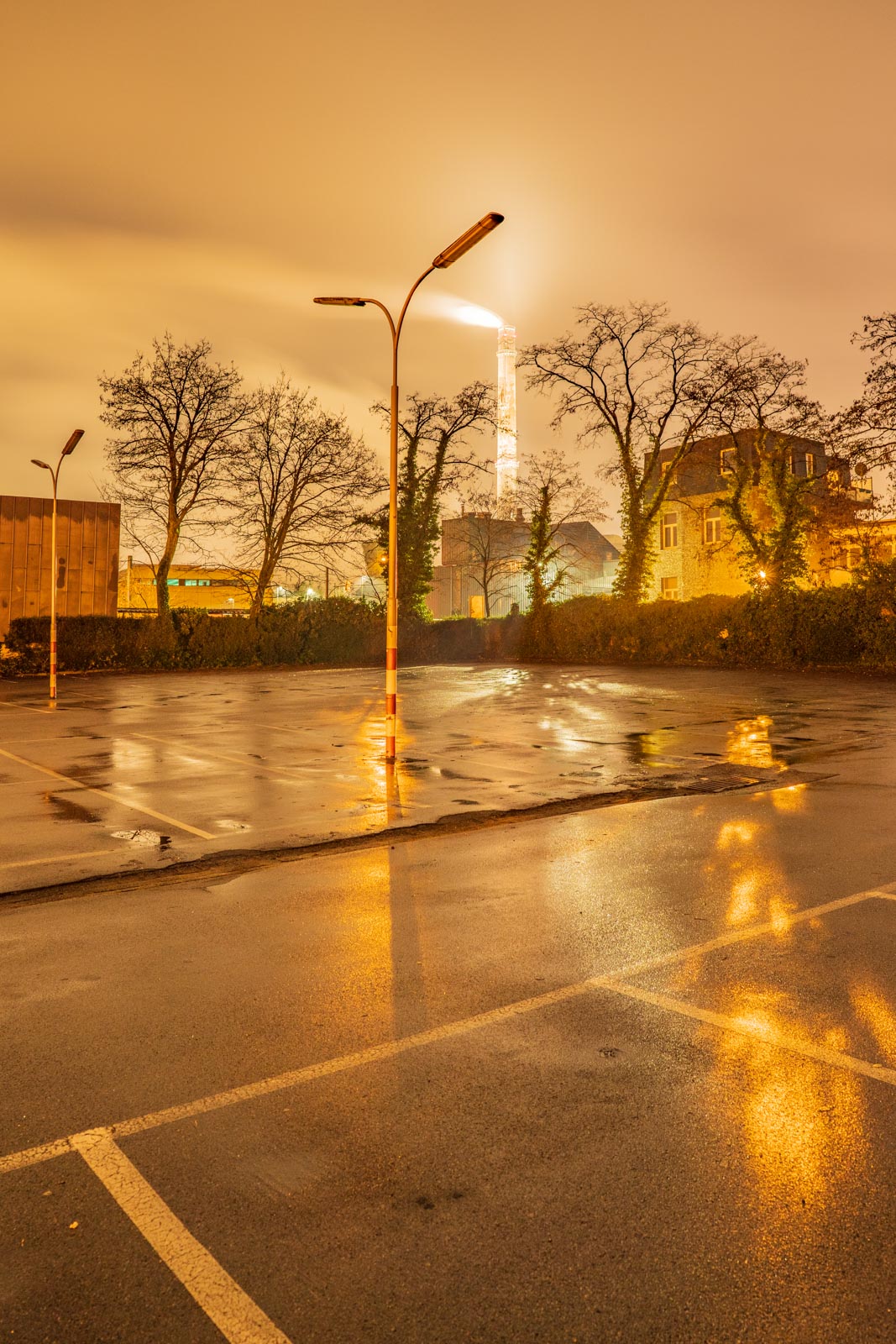 01/18/2020
There is actually not much more to say about the 'Sparrenburg'. It is the landmark of Bielefeld par excellence and I don't know how many times I have photographed there. This photo was taken just before sunrise on a January morning. At night the tower of the castle is illuminated. Here I took the photo at the foot of the castle wall and included a leafless tree in the picture to make the composition more interesting.
Walls at Sparrenburg Castle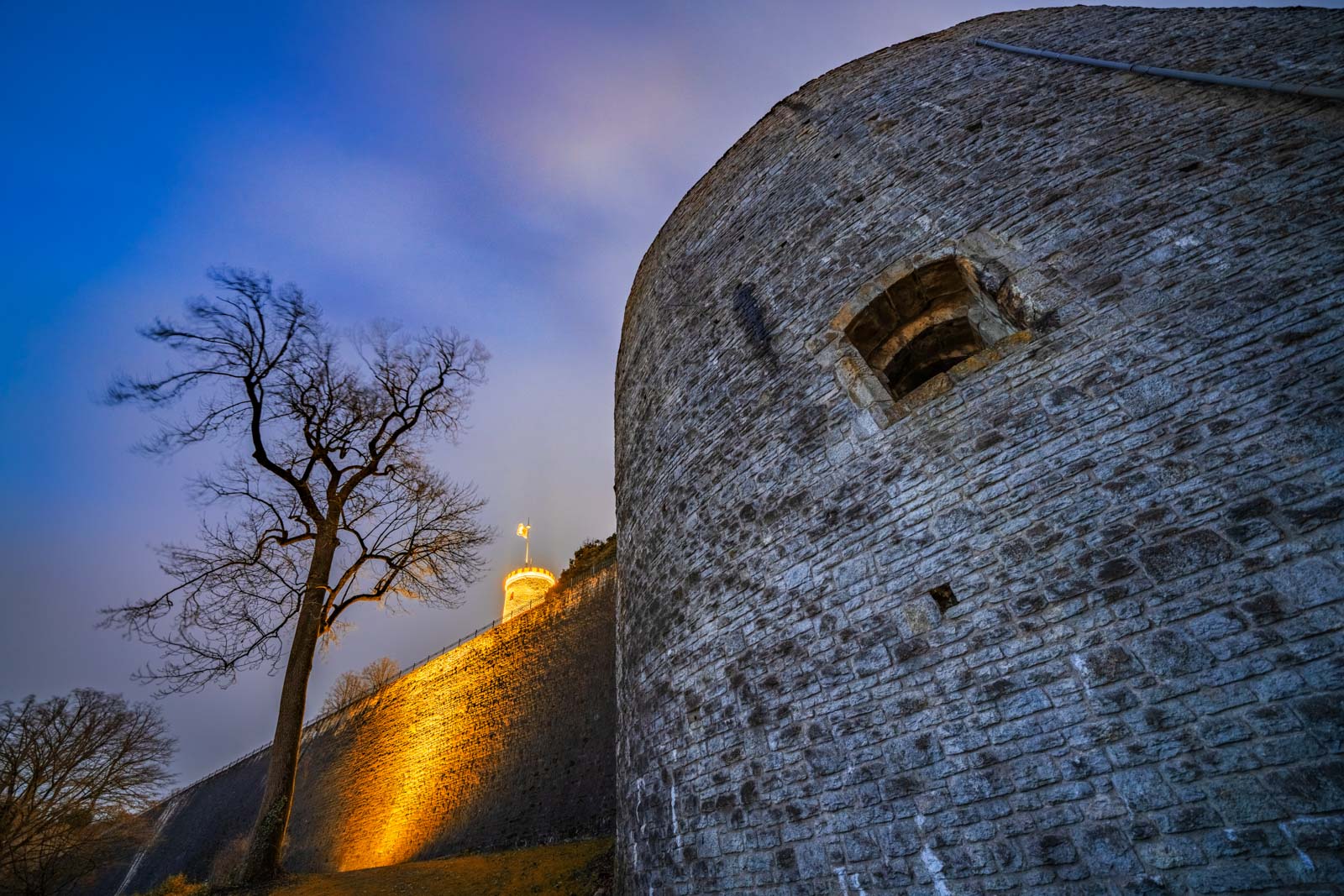 01/04/2020
My last photos from the year 2019: On December 29th I let my drone ascend over the 'Nordpark' in Bielefeld early in the morning. It was cold and the distance view was really good. In the middle of the picture you can see the big chimney of the public utility company. The city center of Bielefeld is on the right side.
The first picture of the winter sunrise was taken around eight o'clock. The other two then each 15 minutes later. It was interesting to see how within half an hour the light mood changed and the colours became warmer and warmer.
I took the photos again with the DJI Mavic 2 Pro. The flight altitude was about 80 meters above the ground.
Winter sunrise over Bielefeld at eight o'clock

Winter sunrise over Bielefeld at a quarter past eight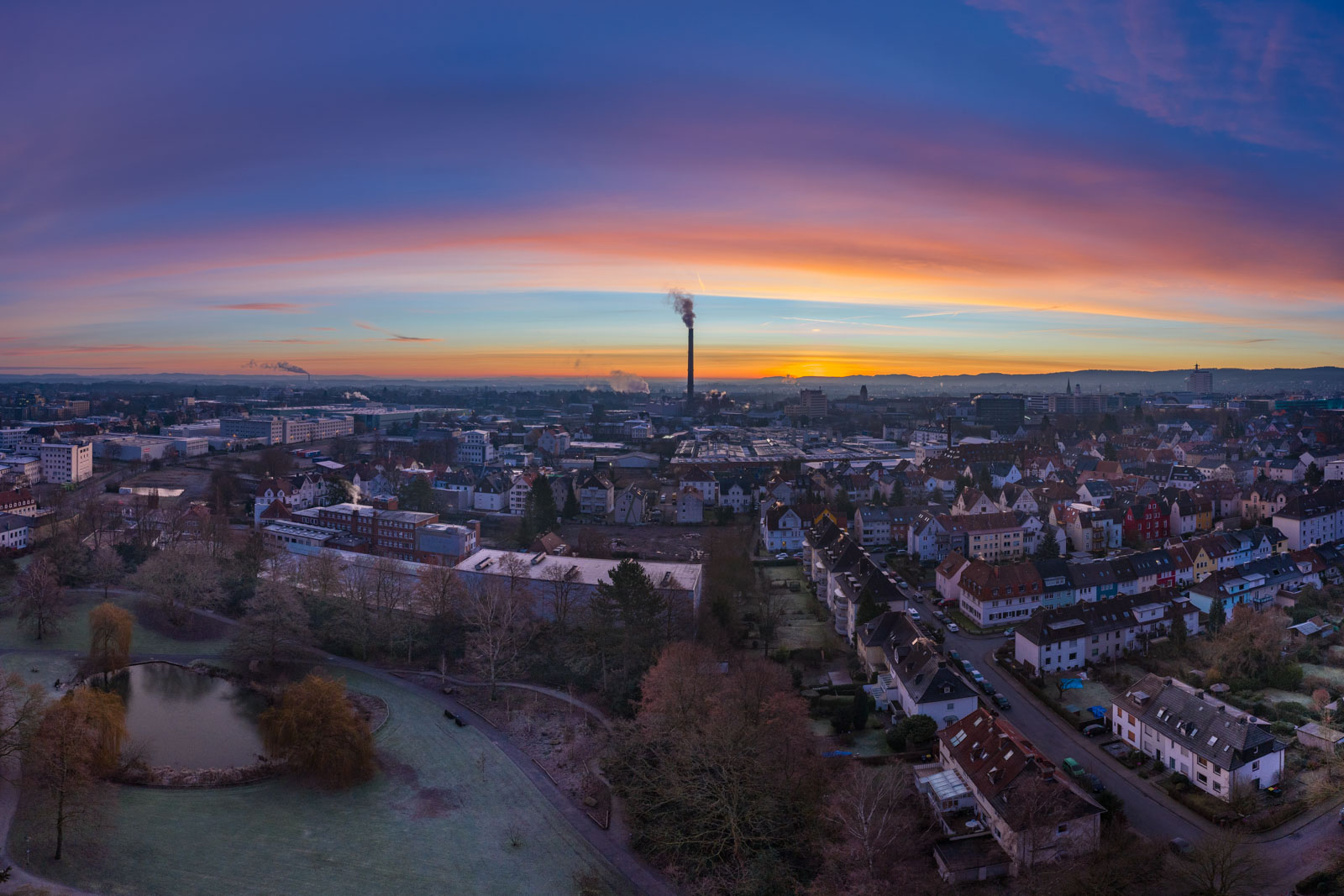 Winter sunrise over Bielefeld at half past eight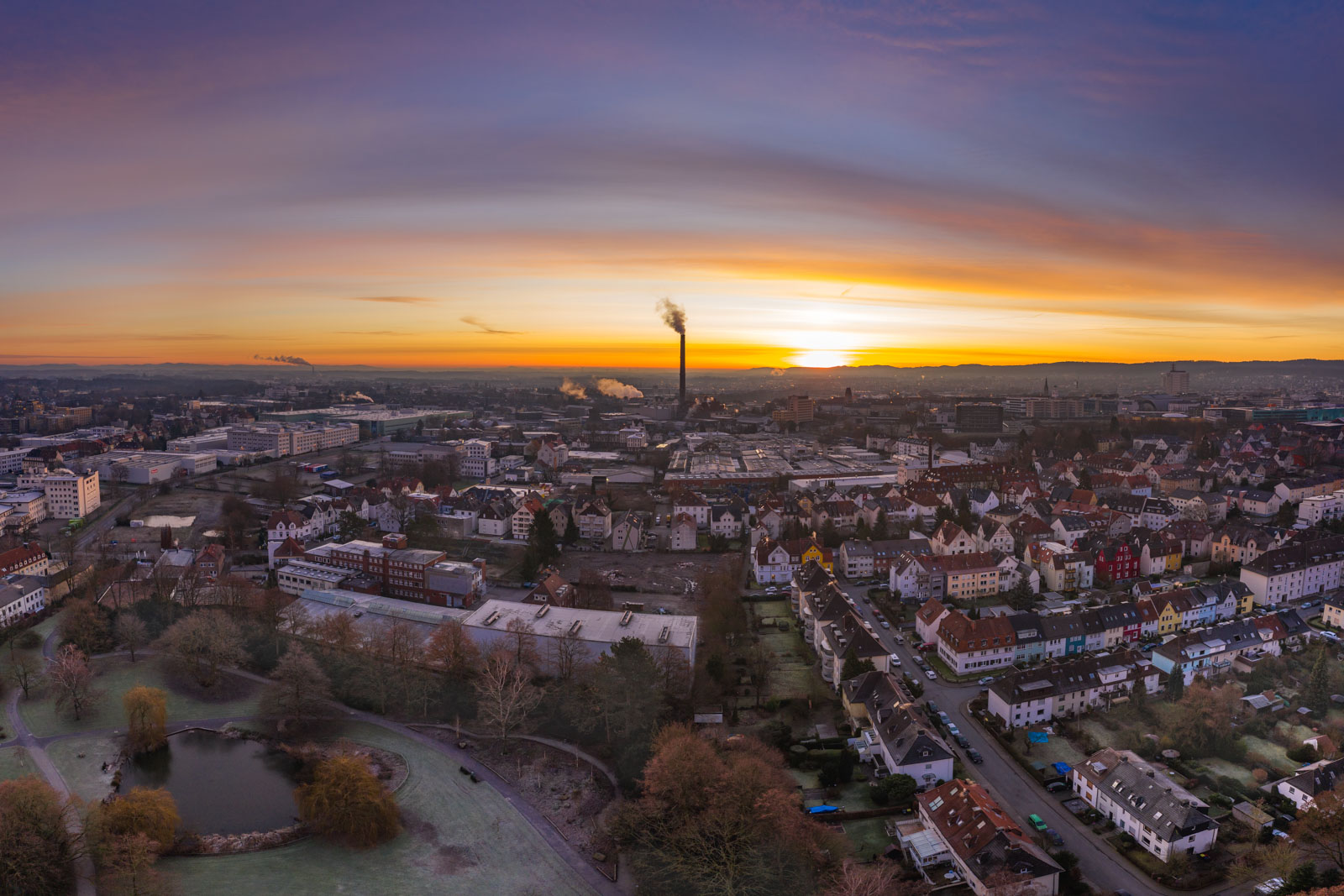 > Nature